Deutsche Bank CEO reassures stockholders amidst S&P downgrade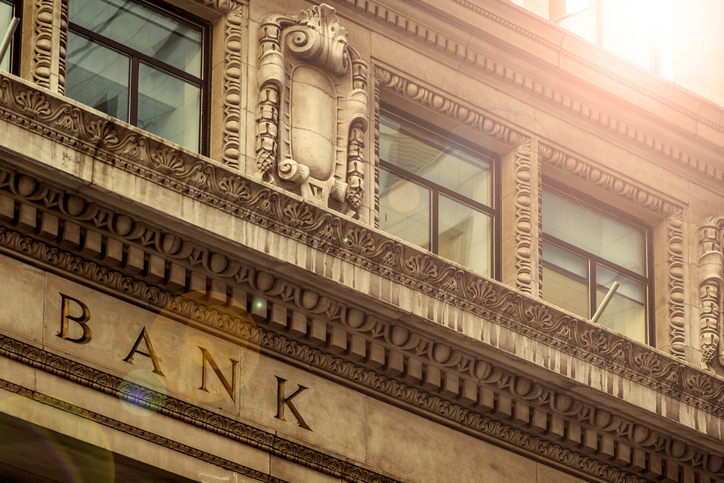 Deutsche Bank CEO Christian Sewing penned a letter to staff Friday, claiming the German lender's financial strength to be "beyond doubt". This came following questions raised by credit rating agency Standard & Poor's.
S&P hit Deutsche Bank's credit rating with a drop from A- to BBB+, while US regulators stated the bank's US operations were in a "troubled condition".
The news prompted a response from new CEO Sewing, in order to prevent a further drop in stock prices, which have been facing a downward trend.
"Let's be straightforward: the newsflow is not good… I know that the current newsflow must give you the feeling that the bank is not getting any respite. That's why I think it's important for me to put this news in perspective," he said.
"At group level, our financial strength is beyond doubt."
S&P raised questions about the ability of Sewing to effectively run Deutsche Bank. Sewing recently replaced John Cryan as CEO, as the bank made changes in an effort to stem a consistent downward trend.
The report from S&P added: "We see significant execution risks in the delivery of the updated strategy amid a continued unhelpful market backdrop, and we think that, relative to peers, Deutsche Bank will remain a negative outlier for some time."
Three years of losses has seen Deutsche Bank centring their focus on domestic and European business, and pulling back from some of its global reach.
Deutsche and Sewing both received backing from European regulators and key investors following the news.
European Central Bank (ECB) and HNA Group Co Ltd were positive about Deutsche's plans moving forward.
The news comes at a time when Deutsche, together with two other banks, are facing criminal cartel charges from the Australian Competition & Consumer Commission (ACCC).
Also laid against ANZ and Citibank, the charges relate to new shares issued by ANZ in 2015, which totaled AU$2.5b (£1.4b), a deal which Deutsche and CitiBank backed.
All three banks named denied the allegations, and stated they would fight the charges.
Relevant news