US fires first shot in trade war, says China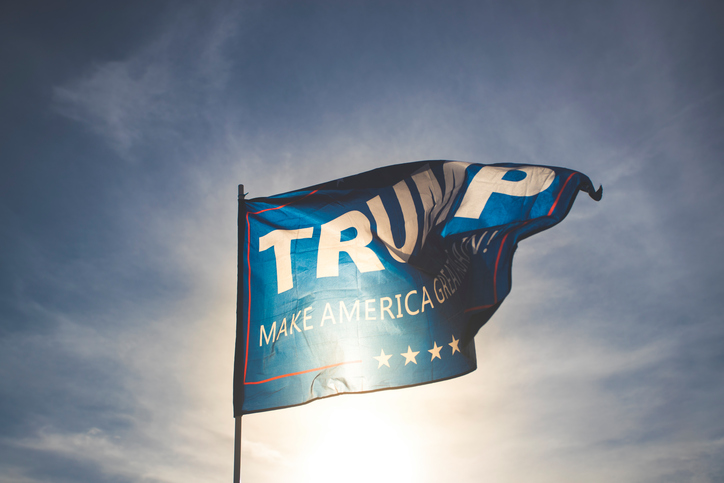 The possibility of a trade war between two of the world's biggest powers is looking more and more likely.
US President Donald Trump announced come July the nation would place a 25 percent tariff on imported Chinese goods, worth US$50 billion. The tariffs would apply to imports containing "industrially significant technologies", the White House said.
In response, China returned with their own tariffs of 25 percent on the same amount of US goods, which would cover produce, auto, and seafood.
The Chinese government released a statement on their website, saying: "China is unwilling to have a trade war, but the Chinese side has no choice but to strongly oppose this, due to the United States' myopic behaviour that will harm both parties.
"We will immediately introduce tariff measures of the same scale and strength. All the results from the negotiations previously reached by the two parties will be invalid.
"It is deeply regrettable that in disregard of the consensus between the two sides, the US has demonstrated flip-flops and ignited a trade war."
Earlier, when the US' action was announced, Trump stated the moves were necessary as the situation was "no longer sustainable".
"My great friendship with President Xi of China and our country's relationship with China are both very important to me," He said.
"Trade between our nations, however, has been very unfair, for a very long time. The United States can no longer tolerate losing our technology and intellectual property through unfair economic practices."
Talks of unrest and potential tariff measures have been ongoing for several months, though the two parties came to an unofficial truce in May this year. The nations had agreed on the purchase of each others products to be ongoing, however the recent escalation has resulted in those agreements being scuttled.
The first wave of tariffs – worth US$34 billion – will come into effect on July 6 for both sides, with the remainder expected later this year.
Relevant news