Banks looking at the introduction of biometric card verification
Published: 21/06/2018
|
Last Updated: 06/04/2020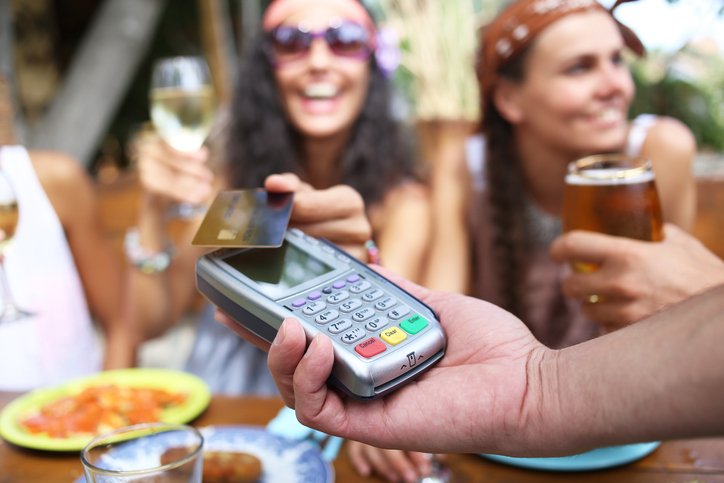 The world could soon see an upgrade to the chip and pin card protection currently used by most providers.
As reported by the Sun, leading banks are working on development of biometric technology – namely fingerprint scanners – to verify the use of credit and debit cards.
Fingerprint verification has come to much larger prominence of late for mobile phones and smart home features, most notably through touch ID features on Apple iPhones.
The cards would be just like regular cards, however with an additional area for the user to scan their fingerprint while the transaction is authorised.
Howard Berg from digital security firm Gemalto said the cards could allow us to do away with the use of PIN.
"What we're talking about is a normal-shaped credit or debit card. The big difference being on the right-hand side is a little sensor, and that's designed for you to place your finger or thumb.
"Rather than having to use a PIN, you put your finger on the card and it authenticates the use of the card. It's the same for contactless."
Over £1 billion was estimated to have been stolen in 2017 due to credit or debit card fraud, as card transactions overtook cash payments in the UK for the first time ever. Contactless cards have become the norm in a significant step for convenience.
However security is still an issue, with thieves' methods improving every day, including ATM skimming and the use of devices to make contactless transactions on cards without the owner being aware.
The addition of biometric validation removes the need for PIN, which Berg claims is the weakest link in the security ladder.
"The idea of using a four-digit number to identify yourself is old-fashioned," he said.
"I think the big problem with PINs: one, you can forget them; two, you can change it; and three, you can unfortunately be subject to fraud."
While fingerprint verification isn't 100% secure, it is the best measure currently available, he says.
"It's under your control. No one has access to your fingerprint. It's on the card. If you throw it away, if you shred it, if you lose your card, no one can copy your fingerprint."
Berg added the technology is likely to be introduced in 2019, becoming the norm in many countries within the next five years.
Read Also: