6 Tech tips to save you time and money
Published: 22/03/2019
|
Last Updated: 06/04/2020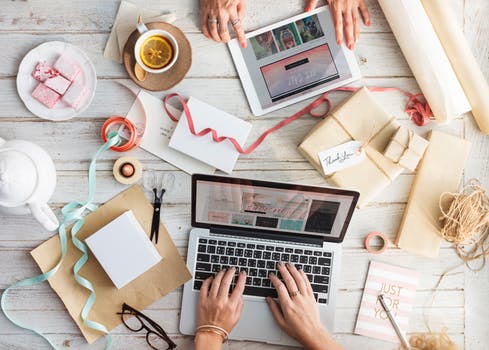 6 Tech tips to save you time and money
Keeping up with the latest trends in tech can be expensive, with televisions, games consoles and phones introducing upgrades and new models almost every year. While some parts can be expensive, there are many ways that using your tech to its fullest potential can help to save you both time and money.
This article looks at some simple tips that will make your life easier and ensure that the next time you decide to upgrade, it will be much less painful for your wallet.
Save with apps
One of the greatest things about smartphones is the abundance of apps for solving problems you never realised you had. From splitting bills in restaurants with PayPal, to being disciplined enough to put money in regular savings, you can find apps that will help you spend your time enjoying yourself rather than fretting over how much money will be left at the end of the month.
A great example of this are money management tools like Squirrel, which automatically ringfence money for bills and savings, only giving you access to disposable income. If you are planning to save for a mortgage or other big purchases, Clearscore is a great tool for keeping a track of your credit rating, providing tips and advice for how to improve your score.
Once your money management apps are set up. you can spend your time on other things while your savings grow. If you do have a question, the answer will be just a few clicks away.
VPNs for flights
While price comparison sites can help you to plan your getaway by comparing airlines and flight times to find you the best deal, did you know that more savings can be made depending on which country you book from?
Alongside, departure time and layovers, one of the many factors that affect the cost of flights is where you are when you book. It's not something that most people can change and so it often gets ignored, despite the fact that someone booking a transatlantic flight from Mexico could get the exact same flight at a lower cost than if they booked from Europe.
So how can you benefit? Alongside firewalls and antivirus, many people now use a security solution called a virtual private network, or VPN. This tool is designed to protect the user's privacy online by channelling their activity through servers based around the world.
Simply by connecting to a VPN server abroad, you will appear to be browsing from the country that server is in. This allows you to search for deals as if you were in almost any country around the world, potentially saving you hundreds on your next holiday.
Smart home devices
Energy bills are always increasing, and with the modern home full of electronics, it is more important than ever to make sure you are using energy efficiently. Energy monitors are becoming commonplace in homes around the country, and give you a real-time summary of how much energy you are using and how much it costs. Seeing the cost leap up every few hours is excellent motivation to reconsider your energy usage habits.
Once you have identified which appliances take the biggest toll, it will be simple to make small but significant changes that could significantly cut down on your energy usage – which is good for the environment and for your wallet. A great example of this is including smart devices in your home network. Smart LED bulbs and thermostats can be controlled remotely using smartphones, allowing you to add timers and ensure that lights and heating are only on when you need them.
Cut the cord
Take a moment to think about how you enjoy your entertainment. While some may have been swayed by the vinyl revival, the majority of people are moving away from traditional delivery mediums of music in favour of streaming, and it is understandable. For the cost of a CD each month, users have unlimited access to all the new releases and a library of millions of other songs on services like Spotify.
Television finds itself in a similar place, with subscriptions to the most popular streaming services overtaking traditional pay-tv, such as SKY, BT and Virgin for the first time in July 2018. With most of the must-see shows now on Netflix or Amazon Prime, and apps for iPlayer and other free-to-air channels available on smart TVs, games consoles and Chromecast sticks… why are you still paying for a satellite subscription?
It may seem daunting to cut the cords and remove what was once considered the centre of home entertainment, but the reality is that recording shows is now redundant thanks to catch-up services, which can all be paid for at a cheaper monthly cost.
Family plans
While having a number of streaming services for an individual is cost-effective, repeating this for every member of the household can suddenly make the whole thing rather expensive. Thankfully, most streaming services offer a tier for multiple users that is often referred to as a family plan.
Most of these services allow four or five users to run their own profile from a single, central account. By splitting the cost, each user is getting access to the full service for a fraction of the cost of an individual plan. For example, Spotify's family plan allows up to five users for £14.99 – or £2.99 each if split between five.
Of course, there are catches. Some services restrict concurrent users, and many require the family to all be living in the same household. But as long as you are aware of the terms and conditions before signing up, there are huge savings to be found.
Embrace the cloud
While the cloud seemed like a distant concept just a few years ago, today it is integral to modern life. Using a combination of iCloud, Google Drive and Dropbox will ensure that your data is automatically backed up and available on any device, saving you plenty of time making and storing backups. Lose or break your device? While it is frustrating, it is by no means a disaster as all of your information, from contacts and photos, to documents and work files will still be secure and available in the cloud.
Better still, Google's alternatives to the Office suite of apps mean that you have a fully-featured word processor and spreadsheet software available to use on any device for free, which can be great for collaboration on projects and document sharing.
With your valuable content stored and accessible in the cloud, and your entertainment streamed from services like Spotify and Netflix, committing to cloud storage can also net you big savings on new devices. It allows you to choose models with smaller capacity; for example, while the camera and the processors are the same, the difference between a 64Gb and 512Gb version of the iPhone XS is around £350 – netting you a saving of around 25%.
Read Also: