How to Manage Your Data During a Cloud Migration
Published: 14/06/2019
|
Last Updated: 06/04/2020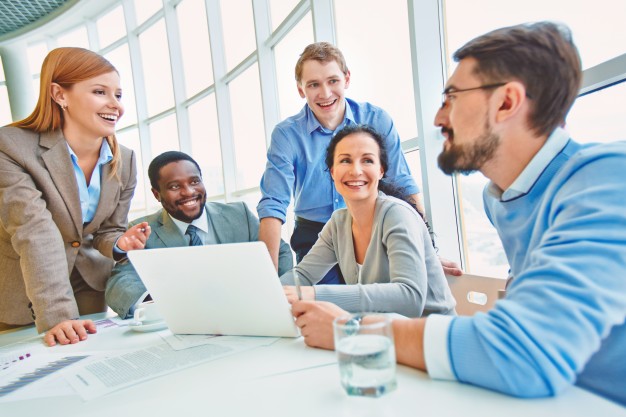 How to Manage Your Data During a Cloud Migration
Migrating to the cloud is beneficial to your business in different ways. The IT infrastructure cost will be much lower than when you maintain multiple physical servers. You also benefit from 24/7 access to critical business data. Of course, business solutions become more robust when running in the cloud too.
Before you can enjoy these benefits, however, there is the task of moving business systems and operations to the cloud. Cloud migration can be challenging if you don't know how to anticipate the tasks that need to be completed. To help you plan yours better, we are going to focus on how you can manage your data during a cloud migration.
Tackle Security Early
Data security is still the top priority, even when you are busy with migrating your entire business systems and operations to the cloud. As mission-critical data gets migrated to a new cloud environment, the attack surface of your business becomes larger.
Data transmissions need be done through a secure channel. Ideally, you want to set up a one-to-one tunnelling from the old server to the new cloud environment for maximum protection. It is also a good idea to encrypt business data before the migration process.
Encryption before transmission means the data will not be readable even when your transmissions are breached. Besides, it saves you from having to encrypt old data and files once they are migrated to the cloud. You can set up an encryption routine in the cloud once the migration is completed.
Sort and Organise
Next, you want to take this opportunity to really dig deep into your existing business information pool. Pre-migration checks are crucial if you want to start with an efficient cloud environment. There is no point in migrating junk files that are no longer needed by the business, is there?
There is no set rule to follow here. You just need to go through the files and reorganise your business information structure. Completing this step after the migration is a tedious process. Completing this step before the migration, on the other hand, lets you save on bandwidth and migration costs.
It is also worth noting that there are ways to automate the process. You can, for instance, automatically filter duplicate files using a desktop software. There are server-based solutions to reorganise and rename files automatically, so the process doesn't need to be complicated at all.
Prepare for the Worst
Even with the best plan and multiple sources of data, it is still necessary to plan for the worst. A lot of things can go wrong with the data migration; you don't want to delete your files immediately after the migration is completed.
Creating backup images before a big migration is also recommended. Backups aren't just useful for recovering files, but also for restoring the state of your business information to a particular point. Many backup solutions support the creation of snapshots at different points in the migration process.
Lastly, equip your migration with good cloud disaster recovery. Data Recovery as a Service, or DRaaS, is a solution to consider in this case. UKCloud, a leading cloud solutions provider, allows your cloud environment to be fully protected with multiple backup cycles and robust disaster recovery tools.
Following this advice allows for a safe and smooth data migration to the cloud. With these three elements in place, you can begin moving your files to the cloud in an incremental way. It will not be long before all of your crucial data and files are in the cloud, ready for further use. The next part is integrating business solutions that are already running in the cloud and optimising business processes to take advantage of cloud computing. With data migration handled properly, these steps will be just as easy to complete.
Read Also: