What You Need to Know When Investing in  an Indoor Pool
Published: 14/07/2019
|
Last Updated: 06/04/2020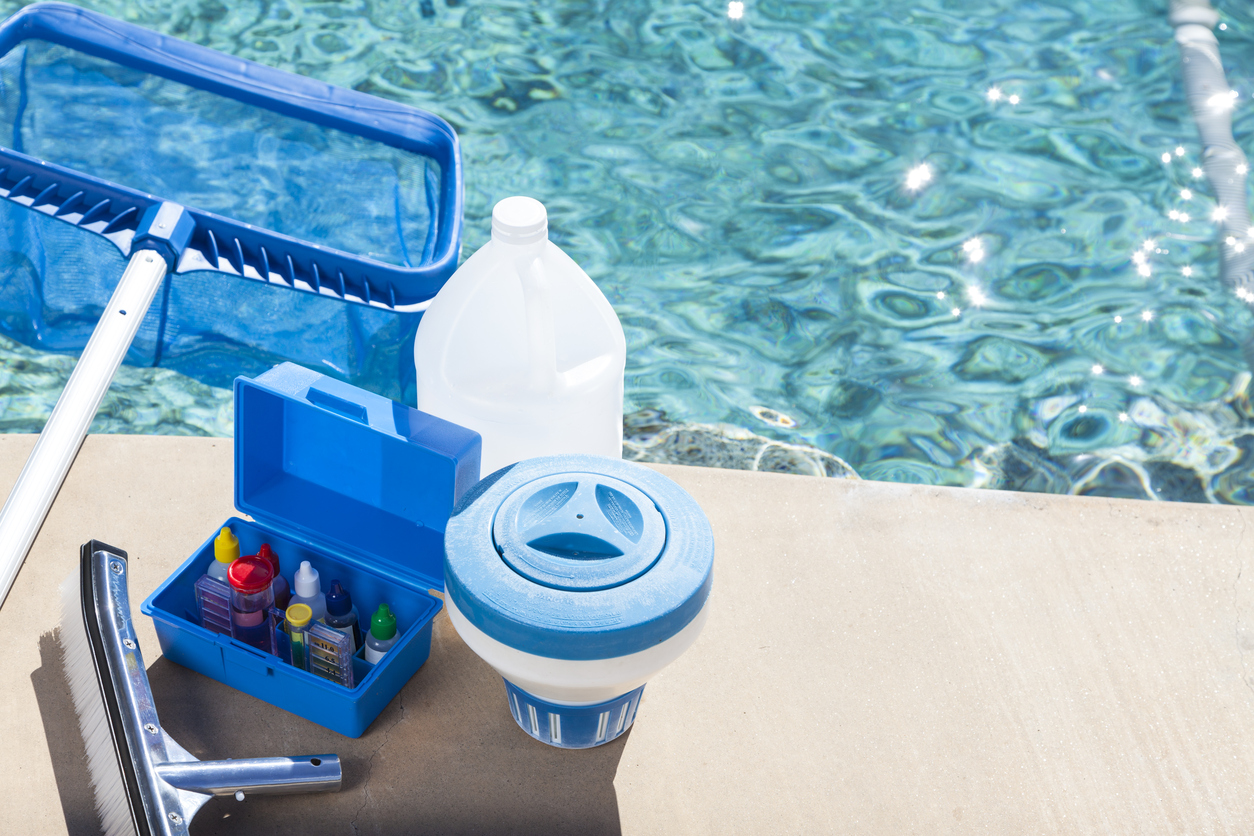 What You Need to Know When Investing in  an Indoor Pool
Owning a swimming pool is great, but having an enclosed pool offers more benefits. Home indoor pools offer some sense of privacy and security. What's more, they allow you to give your skimmer a rest. You won't get bothered by those pesky fallen leaves, broken branches, and dirt!
If you want to have a perfect spot for throwing luxurious parties year-round, an indoor pool is the best option for you. Because of its phenomenal advantages, it is becoming popular for homes and residential complexes. Just to experience the full, rockstar life, some homeowners even go as far as constructing waterpark-like indoor pools.
However, before you dive into your project, you need to contemplate the reasons why you want to have an indoor pool. Keep in mind that it will be a huge investment. After all, indoor pool building costs start from $100,000 to $150,000 and up. You'll need contractors who specialize in this area. Moreover, you need to consider ventilation, water flow, and maintenance.
Apart from the pool building costs, you need to ensure that you have the appropriate space and utilities necessary to construct a long-lasting pool. So, what are the things you need to consider before starting your project?
The Size, Shape, and Location
Of course, the first thing that most homeowners want to know is the cost of an indoor pool. However, before you get a good estimate, you need to plan the basics, including the size, shape, and location. Depending on the shape and size, you can build an indoor pool using a vinyl lining, gunite, or fiberglass. Moreover, you need to assess whether you have a space that you can transform into a swimming pool area. Part of determining the cost of an indoor pool is knowing whether you'll need to build a new structure or not.
It is worth noting that the shape and size of the pool will depend on the available space. So, do you think you have the appropriate space to house the indoor pool? After all, when determining the size of the structure, you also need to consider whether you have can accommodate the amenities and equipment. Moreover, it should be accessible for maintenance, cleaning, and repairs.
The Cost of an Indoor Pool
The most significant aspect of this project is the pool building costs. Let us break down the major items that affect the cost of an indoor pool:
The Pool Itself
The average dimensions for small home indoor pools are roughly 8′ x 15′. This standard structure will require a room size of at least 14′ x 21′. For this project, the initial pool costs will range from $20,000 to $50,000. Most of pools need around 3 feet per side around the pool, but you can customize them to have a more depending on your space.
The Pool's Surroundings
This is the biggest factor that affects indoor pool costs. When homeowners do not have the appropriately sized garage, basement, or sunroom, they will need to build an entire wing dedicated for the pool. For this, the initial building costs will range from $50,000 to $150,000 for a small structure. Larger structures for an average size pool (18' x 34') will be closer to $250,000 to $400,000.
The more cost-effective option is to have an aluminum framed enclosure constructed on the deck surrounding the pool. A quality pool enclosures cost will be around $50 to $100 per square foot. So, expect to pay around $75,000 to $150,000 for a good size enclosure. Don't forget the other expenses! You would also need to pay around $85 per hour for the electrical work and around $80 per hour for the plumbing requirements.
The Pool's Water
A lot of people like Keanu Reeves for his charisma and talent. However, he is well-loved because of his warm heart. While you can't purchase Keanu Reeves for your own, you can pay to have a beautiful and warm swimming pool. Nothing beats swimming in your heated indoor pool after a long, exhausting day.
One of the most cost-effective and wisest methods for heating your indoor pool is by installing a solar heating system. It is true that solar water heating does not have the capacity to supply your entire household. However, it can keep your pool comfortably warm all the time.
Other Items to Consider
To ensure that your pool will stay functional, appealing, and safe for a long time, you need to install the necessary maintenance equipment. So, you may need to consider items like a dehumidifying system, air exchanger and a vapor barrier to the indoor pool costs.
Dehumidifying System
Indoor pools generate a great amount of heat and humidity. This issue can be more acute when you're using an existing room to build the pool or standard building materials. In general, a regular humidifier model will cost around $10,000 and up.  But it may not be required depending on the structure.
Vapor Barrier
It would be ideal to install a vapor barrier if the pool is in a room with walls common to the rest of the house. You may need to remove sheetrock and re-finish the area.  This will prevent your house from accumulating mold, moisture, and mildew.
Safety Accessories
Locked doors between the house and the swimming pool are generally a requirement of building codes. However, just to improve safety, it will be worth investing in door alarms. In most cases, you can do this yourself or upgrade your home security system for this additional feature. If you have young kids living at home, it will also be ideal to install a retractable pool cover. Doing so will give you the peace of mind knowing that your children won't accidentally fall into the water.
Opting for a Retractable Pool Enclosure
As you can see, building an indoor pool allows you to manage everything in the aquatic environment. Regardless of the weather and what Mother Nature sends, you will have a warm and safe swimming pool. If you want to enjoy more benefits to your indoor pool, you should consider building a retractable pool enclosure. You won't have to build a new structure or remodel your existing space because the pool enclosure will be constructed on your pool deck. Aside from that, you can have the two types of pool in one. If you want to enjoy the sun, you can draw the enclosure in. Meanwhile, you have the freedom to keep the pool enclosed any time you want.
Read Also: