Tips for increasing the value of your home
Published: 25/07/2019
|
Last Updated: 06/04/2020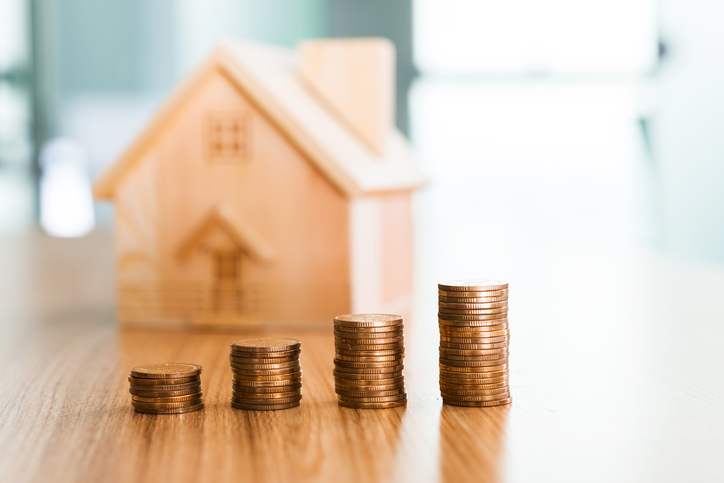 When you make a major purchase, it makes sense to get as much value as possible out of it. For most people, the single, biggest purchase in their life will be their home and so it makes complete sense to get as much value as possible out of it. The good news is that there are a lot of ways you can increase the value of your home, even if you're on a limited budget or are short of time.
Making cosmetic updates can impress future buyers
A declutter and a fresh coat of paint is probably the most budget-friendly update there is and it can usually be done in a fairly short time frame. While there is nothing wrong with sticking to white paint, you might want to consider using alternative neutral shades so you can use classic decorator's tricks to enhance the appearance of a room, for example, using stripes to make walls look higher and/or longer.
Take care of the basics
If a buyer gets the idea that they will need to take care of a fundamental update shortly after they move into a home, then not only may it make it less likely that they will put in an offer in the first place, but it will make it more likely that they will reduce any offer they do make and that the reduction will reflect not only what they perceive to be the cost of the update (plus a margin for error) but also the inconvenience it will cause them.
It's therefore strongly recommended to make sure that essential infrastructure is in good condition and to keep the paperwork to prove it. In particular, take care of roofing, heating, boilers, electrical wiring and internet access as these tend to be the key essentials of modern life.
Update kitchens and bathrooms
It's generally a bad idea to splurge on a new bathroom and/or kitchen right before you move. There's usually too big a risk that you'll end up with a room which reflects your taste rather than a future buyer's and hence will add nothing to the value of your home. It can, however, be a very good idea to splurge a little on smaller and simpler updates which can add real pizzazz to your home, such as new taps, new handles on your drawers and cabinets and new light fixtures.
Get planning permission for major changes
Adding an extension of any sort (including a conservatory), and/or updating the garage, loft or basement can all add significant value to your home, however even if the cost is not an issue for you (indeed, it might be recouped in a sale), they usually all involve substantial upheaval, which may be more than you want to handle when you are already looking at a house move.
You can, however, split the difference and get the necessary planning permission. This can serve as proof positive that the changes can be legally made and, if the buyer chooses to do so, then they will be saved one step in the process.
Indlu are estate agents in Manchester offering a no sale, no fee estate agency service in the North West as well as a free online house price estimate to find out how much your house is worth.
Read Also: