Struggling With Saving Money? Consider These 5 Money-Saving Apps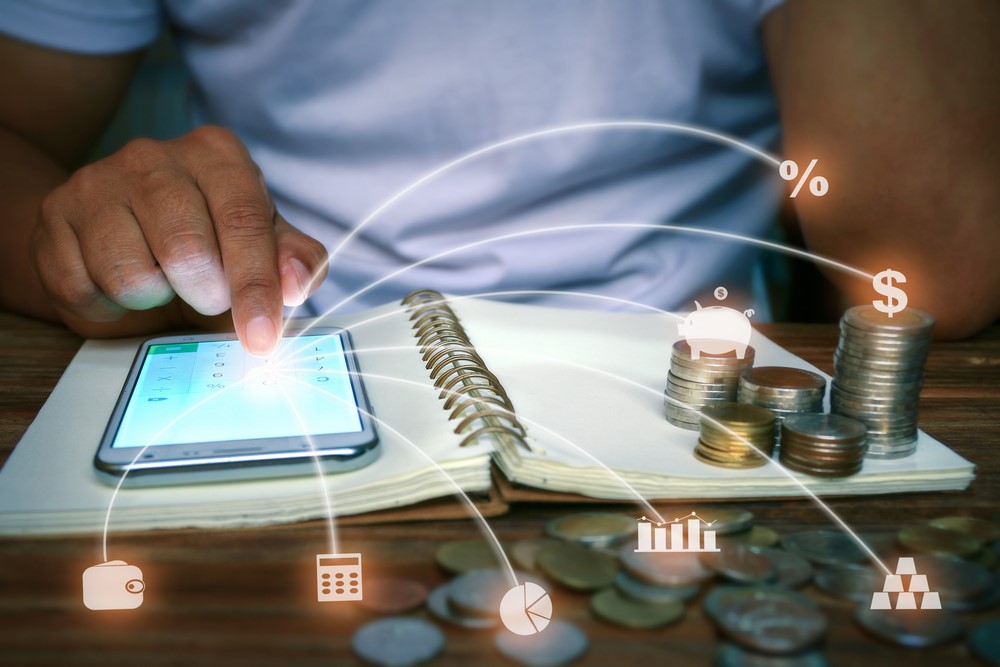 Well, you may be curious whether money-saving apps will go a long way in making you better at managing your finances. If you have struggles of saving money and always have that nagging fear of bouncing back into poverty. Then there is no doubt that money-saving apps will aid you in all your expenditures rendezvous. It is always an effortful task to know when to begin saving your money for a later future of financial independence. The following are the best 5 money-saving apps that will help you save and keep track of your expenses effortlessly.
Mint
Well, this app is prominent in all the other personal finance apps. If you could be allowed to always stay in track of your bills, would you take it? Mint apps go a long way into ensuring that you are always updated on all your financial spending and saving habits. Therefore you're given the opportunity of engineering new methods that will save you money. Whether you need real-time or offline bank deposits or withdrawals reports don't despair Mint app will do precisely that for you. The app is like your personalized accountant. Since by keeping track of all your financial undertaking it is capable of creating a budget that suits you.
The best thing is that it documents all your transactions from all your accounts automatically and categorically. It does so by creating visual representations through graphs and pie charts to give you a precise depiction of your liquid and cash flow.  The security in the app is highly beefed up in such a way that you can block the access to the mint app through your phone. It also provides its users with a free credit score that aids you to supervise how your spending and saving habits are. Mint app is the best app you can use to follow up on your financial well-being and be capable of identifying any potential difficulties. And in additional it's simple and cost-effective
YNAB
YNAB is most definitely the almighty of app saving apps. Well, the reason as to why the YNAB is the holy trinity among its counterparts it's due to its detailed but user-friendly interface. Not only is it a financial planner, expenditure tracker but also a remuneration service all in one flawless package. It does so through its four simple core rules: 1) grant a dollar everyday 2) Save for emergencies 3) Adapting into harder times and 4) survive on last month's budget plan. With this app, you can never go wrong when managing your finances and creating your hassle-free financial habits.
The app allows its users to view their transactions and budgetary constraints instantaneously. The best thing about the app is that it allows you to save up your finances according to your goals by setting up rules that will govern you. One of the rules allows you to add your spare change to your savings goal. Using the app makes investment and savings worthy.
Paribus App
The Paribus app is on a level of its own. It is much more interesting than any other money-saving app elsewhere. Well if you have had challenges with refund policies, price fluctuations, and discount policies at various major online retailers then this is the app you need.  Paribus promises to always aid you to monitor your receipts for your online purchases and alert you whenever there's been a price fluctuation. It will also initiate and follow up on the process of requesting a refund straight from the retailer. What's more, the app also monitors the delivery of your products, if by any chance there is a delayed or a postponed delivery, paribus springs into action to make sure that you escalate your potential gaining.
Paribus acts like your own personalized well-acquainted retail assistant. Not only is it engaged with online retail pricing but it also works when it comes to hotel booking. The app alerts you if there is any hotel booking price of a lower amount than the one you had earlier booked.  It may sound like a risky affair to allow an app to gain access to your most vital information. Like the ability to peruse through your emails, bank records, and your online shopping accounts. You don't have to worry because the Paribus app uses sophisticated security measures to make sure your data or information stays safe.
Clarity App
If you ever want to achieve financial independence, you will have to always be transparent with your financial expenditure. In this day and age, where you can simply shop online, wasteful spending is always a problem to tackle. And that's the reason why the Clarity app exists. With the existence of advanced budgeting and savings tools, squandering of money on impractical things is a taboo. Even though you might have mastered the art of saving, there are certain aspects of money economization you might be dismissing. Clarity app pinpoints and eliminates all unnecessary expenses.
It goes on ahead to aid you with special features like ending unwanted subscriptions, getting you free credit scores and track your repetitive expenses monthly. One thing that is guaranteed in the app is transparency. All your financial data and information concerning your current monetary value and debt will be appealingly revealed to you. If you hold financial transparency, savings, and personal viability dearly, then clarity app will best suit you and all your monetary goals.
My Budget Book
This app offers you individual financial plans and follow-ups as its core features. It helps its users keep track of their daily expenditures and also offers and undeviating guidance on responsible disbursement of money. This is the best app for whoever wants to keep a close eye on their budget. The best feature about it is that it allows its users to anticipate their financial expenditures in the future.
Saving When Spending Big
One of the greatest expenses is supporting a recreational activity and a hobby like gambling, for example. But even then you have the chance to save some for later. No apps are needed even. There's one single rule – if you want to save money, take what is for free.
Like free credits for ads, if you're an online entrepreneur. Or the free spins and cashback if you're gambler! Saving money is not a matter of choosing the best savings app. It's a matter of resolve and versatility, of the ability to take what's offered for free and use it in the best way possible.
It is no secret that financial instability can shove anyone at the brink of utmost anxiety and despair. Planning of finances responsibly is not everyone's cup of tea. And that is the reason why most people live from hand to mouth. But since you are provided by the best money saving apps, it won't be an uphill task to conform to your financial goals.
Relevant news