How to Add Value to Your Garden
Published: 29/01/2020
|
Last Updated: 06/04/2020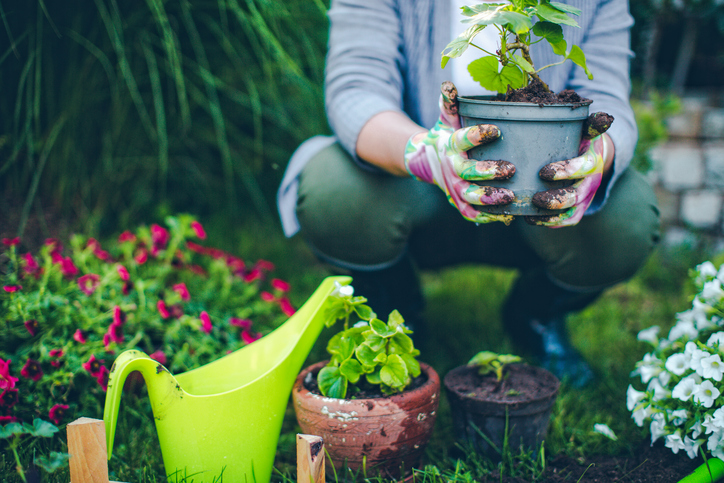 How to Add Value to Your Garden
Before you list your house for sale, you should do what you can to increase its value. This includes sprucing up the inside and decluttering to make it look bigger. You should also ensure it is clean and fresh for photos and property viewings. However, while most people focus on the inside of their home when it comes to selling, the outside is just as important.
During the summer, we all love to get outside and make the most out of the sunshine. Potential buyers with children and/or pets and/or a passion for gardening will also pay particular focus on the garden to ensure it meets their needs and requirements. Your garden will also be one of the first things the potential buyer will see when coming to view your home, so you need to make sure you do what you can to improve the look and practicality of your garden, and here's how.
Declutter and Rearrange
Just like the interior of your home, you need to do what you can to your garden to make it appear bigger and to show off its potential. You can do so by decluttering your garden and rearranging your stylish outdoor furniture to maximise space. Any buyer who is considering purchasing your property will have their own idea about what they want out of a garden, and so they should be able to visualise their plan in your space.
Add Some Colour
Once the garden is tidy and the contents have been arranged to make the most out of the space you have, the next step is to add things to turn it into a key selling point that a potential buyer will fall in love with. By adding plants and foliage, it will give the garden some colour, and mowing the lawn will make it look well-kept and tidy. First impressions are essential. If you are selling during the spring or summer, you should make the most of the good weather to show off your garden's full potential.
Prioritise Certain Areas
When potential buyers see your home, they will try to visualise what it would be like to live there, so you need to make sure the parts they see look the best. If you are on a budget, then you need to make sure you prioritise the areas that your potential buyer will first see, such as the front garden. Once this area has been made neat and tidy, then you can move onto the back garden. If you can't afford to re-do the back garden before photos are taken for selling, then do the minimal to improve its appearance.
Key Selling Points
A garden that has been well-maintained will definitely attract a buyer, but adding key selling points will make it memorable and eye-catching. For example, adding a glass roof Veranda to your garden will allow buyers to make the most of it. It will protect them if wet weather strikes during a BBQ or outdoor dinner party, and it gives a partially sheltered area where you can sit while enjoying the outdoors. If you'd like to add a veranda to your garden, then you can find more details via Nationwide. Nationwide have over 30 years of experience in installing verandas, so they are a name you can trust.
Purchase a Shed
Whether it is inside or outside, everyone loves storage. Having a shed isn't only practical, but it is also something that is coming back into fashion. You can keep anything in them, they are easy to access, and they keep your garden decluttered and tidy. If the potential buyer doesn't want to use the shed for storage, then they can easily convert it into a pretty, homemade garden retreat. To improve the versatility and potential of your shed, you should try to purchase a good-sized one with windows.
Secure the Garden
If people want to use their garden for their children or pets, then ensuring the garden is fully secured to avoid them getting out is vital. The main thing you need to do is to ensure any walls, gates or fencing are fully sealed. People like to feel safe and secure in their own gardens, and privacy is an important feature. If your home is overlooked, then it is a great idea to add trees and hedges into key spots. This will also make the garden more aesthetically pleasing and will improve the biodiversity of your garden.
Gardens are usually forgotten about when it comes to selling your home, but this shouldn't be the case. They have a lot of potential for attracting buyers and you need to make sure they live up to their potential for pictures and viewings. There are many benefits to having a good-looking garden and you need to be familiar with all these benefits to help you understand what your potential buyers may require from your outdoor space.
Read Also: