UK Banks: Grant COVID-19 Mortgage Payment Holidays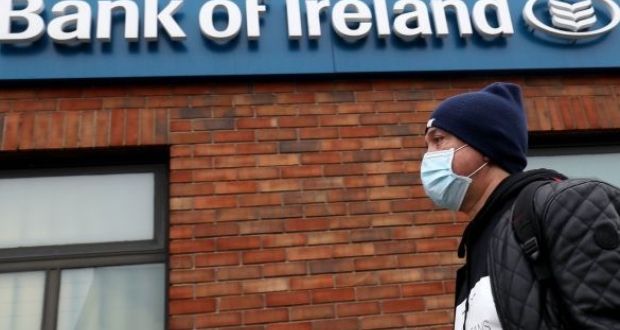 COVID-19 pandemic had impacts on financial institutions around the world. It affected banks, insurance, lending companies and other financial institutions. Banks are now suffering into shorten business hours which means lesser bank transactions.
Given with the fact they won't be able to have payments for the money they had lend. For communities are into quarantines and lockdowns. Forcing people to stay at home as much as possible.
Most of workers as of this time had stopped working due to this pandemic. Not being able to work, no salary would be received. Workers who have monthly dues on banks for mortgages are worrying how they could pay their dues. This is what workers globally are worried of.
Fortunately workers in United Kingdom (UK) don't need to worry about this anymore. For UK banks had announced to imposed mortgage breaks or holidays for payments. This was imposed due to the pandemic that affecting UK's industries.
COVID-19 mortgage breaks availed by 1.2 million borrowers
Earlier this week British lenders and banks granted a mortgage or payment holiday. Workers who have lost their job or stopped working due to the pandemic will avail this. This was offered to more than 1.2 million borrowers since the middle of March. This move is the lenders way to show to their support to the government. Support regarding government measures in aiding families that are struggling due to coronavirus.
Reports from the UK Finance stated that banks imposed payment holidays. This payment holidays is availed by one in nine mortgages since March 17. UK Finance also added that 1.2 million borrowers receive offers from their bank for payment holidays. In just two weeks number of mortgage payment holidays more than tripled. Ranging from 392,000 to 1.24 million costumer. This data was noted from March 25 to April.
Stephen Jones, Chief Executive of UK Finance, said that mortgage lenders have been working tirelessly to help homeowners get through this challenging period. He also added that they stand and ready to help for the coming months.
Bank measures towards mortgage breaks or holiday
Bank borrowers and customers thankfully welcomes the good news from UK Finance. This good news has lessen their worries towards their financial endeavours. Banks and lenders imposing this mortgage payment holidays is a great move for their customers. Banks had provided some measures regarding this payment holidays.
This payment holidays provide savings to mortgage holder £260 ($231) monthly interest payments. Exchequer Rishi Sunak had stated that customers will have a time span to comply for their payments. As to them it costumers could pay up for up to three months span.
Lloyds Banking Group, Virgin Money and Royal Bank of Scotland assures to offer mortgage holidays for costumers. This move as to them is for their borrowers who are struggling for repayments.
This payment holidays allows a fast-track system approval. Mainly not everyone will have the grant to avail this. The remaining unpaid interest will be still paid by the borrower.
Meanwhile individual credit rating will not be lessen as a result of this. Importantly borrowers would have to self-certify that had been financially impacted by the pandemic outbreak.
Relevant news