Prominent Bitcoin and Crypto Investor Foresees Fourth Crypto Cycle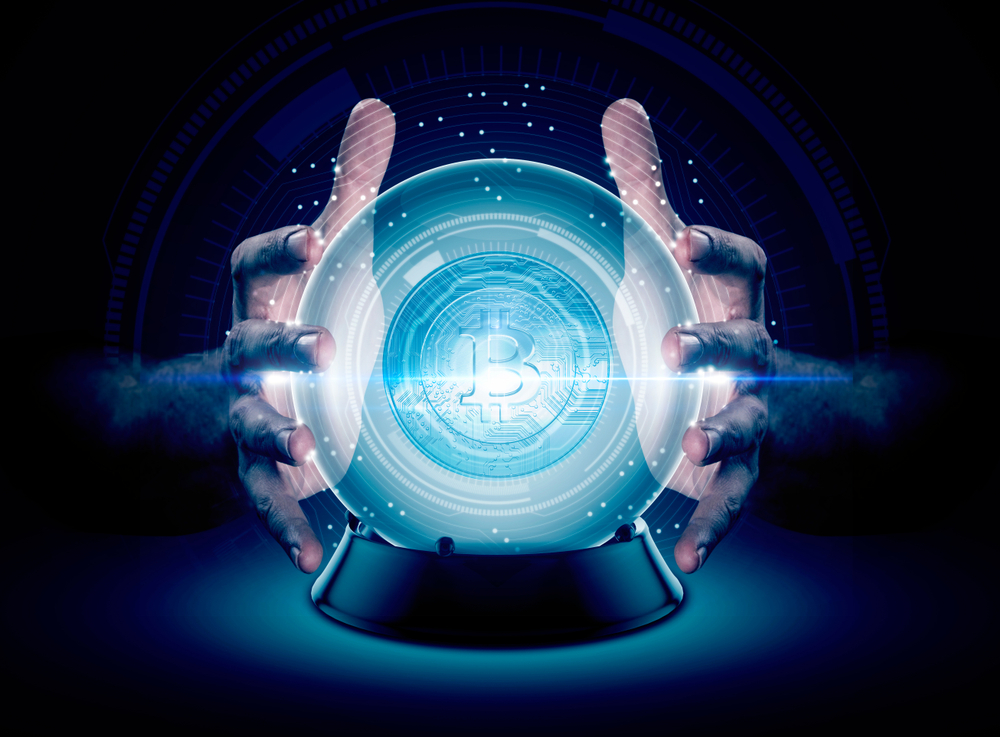 Bitcoin and cryptocurrency investors enthusiastically wait for the next breakout of the leading cryptocurrency. The bitcoin price is on the track of becoming one of the year's best-performing asset.
The bitcoin price is still far from its all-time high in 2017. The all-time high of bitcoin price that year was $20,000 in late 2017.
Fourth Crypto Cycle Prediction
Andreessen Horowitz, a Silicon Valley Venture capital firm, predicted that a fourth crypto cycle would appear in the market that has the capability of sending the bitcoin price much higher.
Chris Dixon and Eddy Lazzarin, partners of Andreessen Horowitz, wrote in a blog post that the 2017 cycle produced multiple exciting projects in a vast range of areas that include payments, finance, games, and infrastructure, and web apps.
It was also written in the post that these generated projects are launching soon. These new projects were are expected to jumpstart the fourth crypto cycle. There are rumours claiming that their influence over the next cycle are significant.
Andreessen Horowitz launch its bitcoin and crypto fund back in April. The fund amounts to $515 million. This is a massive investment to a fund he launched in 2018 worth $300 million. The fundraising this year surpassed the $450 million benchmark reserved for cryptocurrency and blockchain projects, specifically decentralized fiancé, next-generation payments, and decentralized internet.
Dixon and Lazzarin said that crypto cycles seem chaotic. However, in its long run, crypto cycles have generated steady growth of ideas, codes, projects, and startups. Startups are the fundamental driver of software innovation.
They also added that people who have been involved in crypto for a long time view the crypto space as evolving cycles. For them, the area alternates periods of high activity and crypto winters, according to Dixon and Lazzarin.
The First Three Cycles
VC firm identifies an underlying order in the first three crypto cycles. The first three cycles were in 2011, 2013, and 2017. First, the growth of bitcoin prices and other cryptocurrencies leads to new interest and social media activity. Due to this, new users get involved.
These new users contribute new ideas and code and create projects and startups. The launches of these products inspire new people and conclude the next cycle. Dixon and Lazzarin had hundreds of conversations with crypto founders,  wrote that the bitcoin price and price-innovation cycle model was built to anecdotal evidence and data.
Crypto founders said that when the price spiked, everyone was talking about it. Founders first thought that it was just about money. This thought changed after reading white papers and blog posts. Through readings, they learned more about the potential of technology. In the end, crypto founders eventually fell in love with crypto.
The firm owns ten years of data, including comments from Reddit in crypto subreddits and Github comments in crypto Repos and Pitchbook funding data. The developing bitcoin and cryptocurrency community continuously evolves following the planned supply squeeze that saw the number of new bitcoin created and cut by half.
Miners, people maintaining the bitcoin market, get half of their reward this May after dropping from 12.5 bitcoin to 6.25 bitcoin.  Experts warned that bitcoin price would crash following the third halving, but some are confident that bitcoin price will eventually rise.
Due to the recent bitcoin halving, mining is now getting difficult. Small scale mining operations are now considering to look for other possible investment as mining is no longer conducive at this rate.
Nevertheless, the halving also fueled the recent surge of bitcoin price prompting many to hold into their cryptocurrency expecting for a much larger spike.
Read Also: