Samsung Expands Bitcoin Support on its Smartphones
Published: 29/05/2020
|
Last Updated: 22/02/2022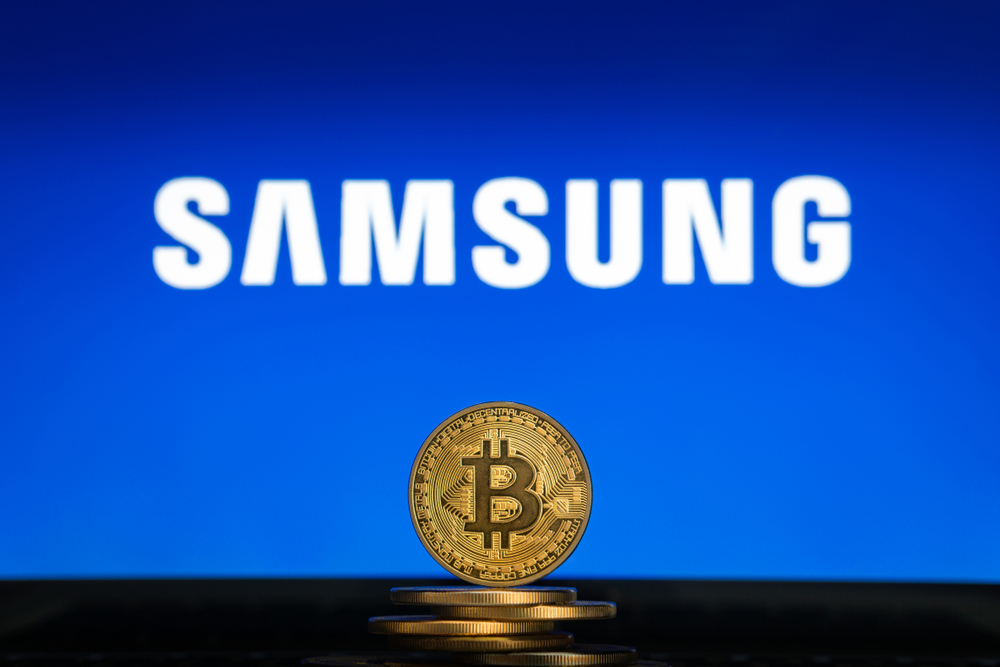 Samsung is expanding its cryptocurrency operations. The South Korean tech giant recently announced that it is integrating support for cryptocurrencies like bitcoin into its smartphones.
Samsung confirms that it has struck a partnership deal with cryptocurrency exchange firm Gemini. The partnership will integrate Gemini technologies into Samsung's smartphone lineup which will allow users to easily purchase cryptocurrencies.
Samsung is integrating its Blockchain Wallet into the Gemini mobile application. By doing so, it will allow users to easily trade cryptocurrencies directly into their phones.
Cryptocurrency integration
Once fully integrated, users should be able to access their Gemini account information directly from the Samsung Blockchain Wallet app. Users can buy, sell, and trade various cryptocurrencies directly from the app. The app will also allow users to transfer their cryptocurrency directly into cold storage by using Gemini's Custody functionality.
As of this writing, both the Gemini and Blockchain Wallet are available on the Samsung Galaxy Store. Gemini is also available on the Google Play Store.
While this is an exciting new feature, the release will be limited to a number of Samsung smartphones. Among those confirmed that will support this new feature are the Galaxy S10 series, Galaxy Fold, Galaxy Note 10 Series, Galaxy Z Flip, and Galaxy S20 Series. It is important to note here that phones purchased from Verizon are not supported by the app.
Samsung's Gamble in Cryptocurrency
Samsung have been dealing with cryptocurrencies for a number of years now, but with little success. Cryptocurrencies are extremely difficult to handle, and smartphones are not just robust enough for this particular technology. However, as new smartphone models improve on both hardware and software, it appears that it might slowly catch up.
The Samsung Blockchain Wallet first appeared on the Galaxy S10 devices. The feature allows users to send, receive, and store cryptocurrencies easily on their smartphone.
With regards to Gemini, the app supports more than 20 cryptocurrencies. Among the popular ones supported by the app are Bitcoin, Ethereum, Zcash, and Litecoin. It is the first cryptocurrency exchange in the United States to strike a partnership deal with Samsung.
In a statement, Gemini CEO Tyler Winklevoss said, "Crypto is not just a technology, it is a movement. We are proud to  be working with Samsung to bring crypto's promise of greater choice, independence, and opportunity to more individuals around the world."
Is Bitcoin Declining?
The future of cryptocurrency is clear, and many believes it is here to stay. With bitcoin leading the pack, many believe that it will ultimately be the de facto cryptocurrency of the world.
However, during a recent investor call, notable investment bank Goldman Sachs claims that bitcoin is not necessarily an asset. The bank highlighted a number of reasons supporting its claim. The bank pointed out that the cryptocurrency lacks legitimacy, adding that it provides no cash flow when subjected to global growth.
The bank also pointed out that bitcoin is the favorite currency for illicit purposes. This essentially turns the cryptocurrency into a form of dirty money that funds illegal undertakings.
Despite these recent remarks, many are still holding on and believe that bitcoin will indeed be the currency of the future.
Read Also: