Buzz Bingo Closes 26 Clubs Permanently After the Pandemic Hit
Published: 16/07/2020
|
Last Updated: 27/07/2020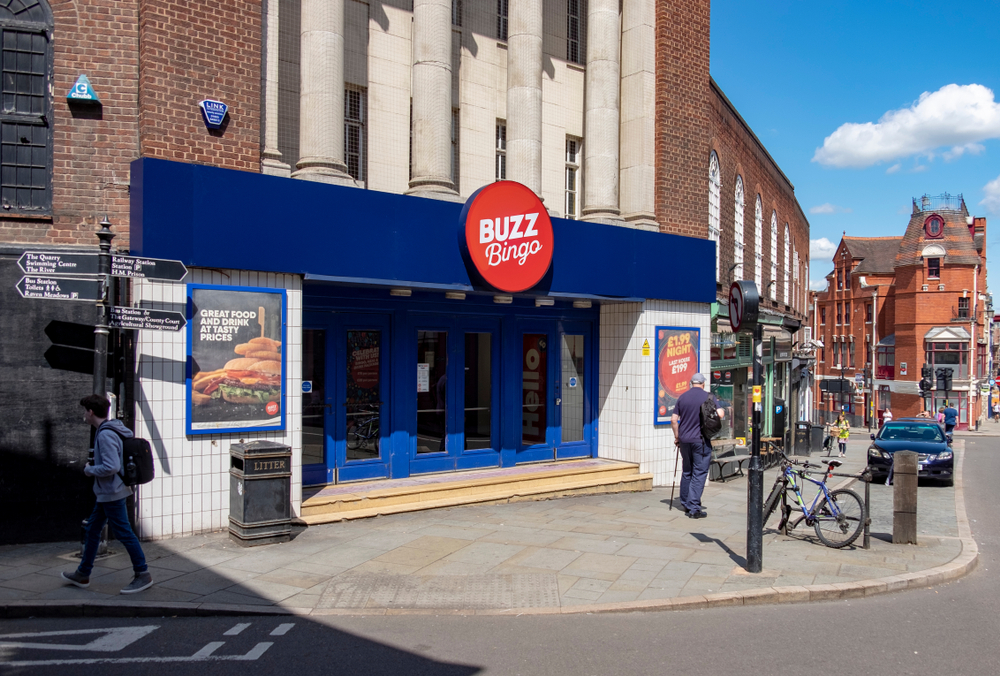 A major bingo hub, Buzz Bingo has recently declared a permanent closure of over 26 halls in the UK. This huge action is taken because the business was badly hit by the COVID-19 pandemic. The permanent closure will put around 573 jobs at risk. All the operations in Banbury would be closed as a part of its restructuring plan.
The attempt was taken after the company decided to restructure its retail estate which would lead to the closure of 26 bingo halls following the epidemic of COVID-19. Several creditors and landlords have voted to support the plan of closing the bingo clubs in Carlisle, Wolverhampton, Bournemouth, and Milton Keynes on August 3, 2020.
The major halls that are earmarked for closure include Westerhailes, Salisbury, Kilmarnock, Weymouth, Chorley, Tamworth, Worcester, Derby Foresters, Carlisle, Hereford and more.
Buzz Bingo Launches Rescue Restructure
Buzz Bingo was formerly regulated as Gala Bingo. It will now establish a rescue structure through an insolvency method called as a company voluntary arrangement. This would lead to the closure of unwanted properties and the removal of additional taxes.
All staff who worked at the bingo halls in Banbury states with a heavy heart that Buzz Bingo in this location won't be continuing its operations anymore. All the halls are closed permanently. They also stated that these are the hard times for their colleagues who are more than a part of their club.
According to the spokesperson, these bingo clubs are the heart of people residing in Banbury. It provides a regular social experience to their customers and players. However, bingo clubs are now closed, but their customers can still enjoy and experience playing bingo games on their official website, buzzbingo.com. On their website, the customers can enjoy the same portfolio of bingo slots and games.
Under the newly proposed restructuring plan by Buzz Bingo, around 90 bingo clubs will get an amazing opportunity to trade. However, 26 bingo halls will shut down permanently. The company believes that these clubs could lead to an unsustainable operating environment in the upcoming time.
Impact on Employees
The company's restructuring proposal will be most likely to influence its 573 employees out of 3400. During the crisis, Buzz Bingo is expected to support its employees. As many other entertainment and leisure sectors are closed due to the pandemic, Buzz Bingo was also forced to shut its operations across the UK. Its bingo halls had already been closed from March 21, 2020.
After the closure, the company works on immediate measures such as reducing the cost wherever possible and minimizing the pay of senior executives. Moreover, it makes the use of furlough schemes of government to assist the majority of its staff.
An Attempt to Secure Future
Chris Matthews is the chief executive at Buzz Bingo. According to him, the COVID-19 pandemic has adversely affected the entire hospitality and leisure sector and even on their business.
After following a comprehensive review of the proposals, the company believes that CVA will restructure its retail portfolio to grow its business to the next level. They are adapting themselves to the challenging environment as an attempt to reopen their several clubs.
However, this newly proposed restructure will adversely affect their several colleagues and it seeks to assist all employees who are affected by this attempt. The company will also keep them updated when they will begin with its restructuring process. The company is grateful to its every employee for their dedicated commitment and understanding them during this time.
The company's decision to restructure will secure its future. It would further ensure to provide more exciting bingo games to their customers and to several players across the country.
Read Also: