7 of the World's Biggest Casinos (that might blow your mind)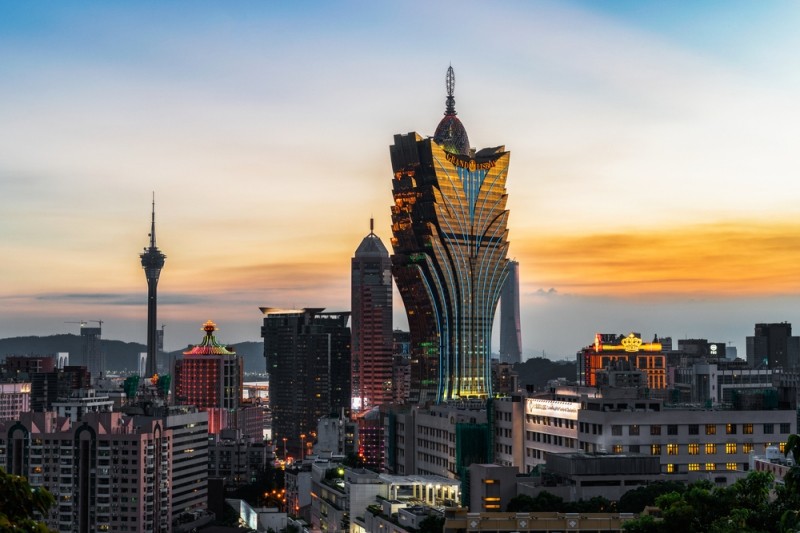 Most people would say that the best and biggest casinos are in the heart of gambling a.k.a Las Vegas. However, you might be surprised at the sheer number of massive casinos around the world. We're not talking about small gambling halls but about huge resorts that could rival some small towns in size.
In these places, players can not only enjoy endless opportunities for gambling with themed rooms, pools, retail stores, and dining areas. This will be a luxury experience like no other. If you have set your eye on a place where you would like to travel to, take a peek if they have any type of gambling resort. You might find yourself lounging by the pool with winnings from your recent table game in your pocket.
Discover the Biggest Casinos in the World
In the next few paragraphs, you'll get to know places that scream next-level gambling. We'll be classifying the resorts by size, so you can get the bigger picture once you finish reading.
WinStar World Casino
This resort is not only the biggest in the USA but also one of the biggest in the entire world. It's positioned in the most random location ever- Oklahoma. It's owned by the Chickasaw Nation.
It has a whopping 600,000 square feet of space with 7,000+ gaming machines, 100 table games, a bingo hall, and a non-smoking poker room. Once you're tired of gambling, you can visit the nightclub, sports lounge, golf course, spa, and pool bar.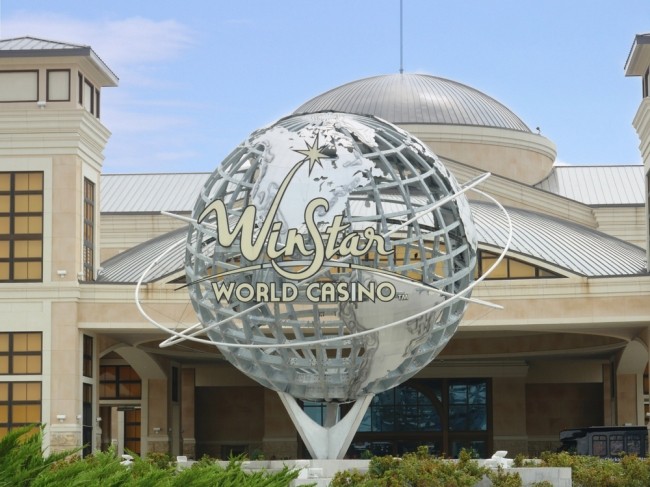 One of the most unique features of WinStar is that their gaming plazas have names and themes of world cities. This could also be seen in their 17 restaurants. Can you believe it? You can eat in a different country each day without leaving Oklahoma!
If you want to have a team event from work or a conference, the resort has a Global Event Center with 3,500 seats and a Colosseum with 7,700 seats.
Overall, it's a great place for any extreme gambler out there or for anyone that is looking for a break from their mundane routine.
Rio Casino Resort
This South Africa casino resort is 266,330 square feet of gambling fun and it takes its main inspiration from the atmosphere of the city it's named after. There are many machines and table games to choose from plus the odd poker tournament now and again. For all the VIP personas, there are special areas where they can be spoiled plus a hotel, kids arcade, and some restaurants and bars.
The exterior of the casino represents one of those feather decorations that Brazilian girls have at the Rio festivals. Generally, if you fancy experiencing a little bit of the sunny Brazilian city, you can do that at Rio Casino in Klerksdorp, SA.
Venetian Macau
Macau is one of the most beloved locations for casino patrons around the world. If you look up casino resorts, most of them are situated there.
The Venetian Macau is the 7th biggest building by floor area in the world. The entire area is at 10,500,500 square feet. If you wonder why it's called the Venetian Macau, it's because of the water canals surrounding the resort. The lights reflecting in the water give out that romantic Venetian vibe. The complex has 39 floors with more than 6,000 slot machines and 800 gambling tables.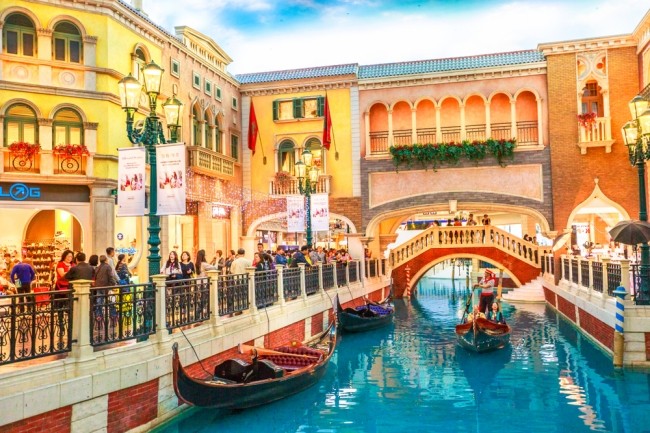 Just like the first resort, this one also has themed areas which is a nice touch. Of course, for the leisure time of the guests, the resort has many retail stores, dining spaces, and events areas. This way you can escape the hustle and bustle of the gambling halls and walk along the water at nighttime or go to a fine restaurant and enjoy the chef's work.
Either way, there is lots of work dedicated to this project that's tailored to making each gambling experience a memorable one. One that you'll talk about months after you go home.
City of Dreams
This is yet another Macau resort and it's positioned across the Venetian Macau. In a way, these two places make up a wonderful location for all gambling enthusiasts out there.
City of Dreams has a size of 420,000 square feet and it has coined itself as a leading leisure destination. It's owned by Melco Crown Entertainment. It's created like a podium with 4 towers- the Grand Hyatt Macau (2 towers), the Hard Rock Hotel, and the Crown Towers Hotel. You can play on 450 gaming tables and 1,514 machines.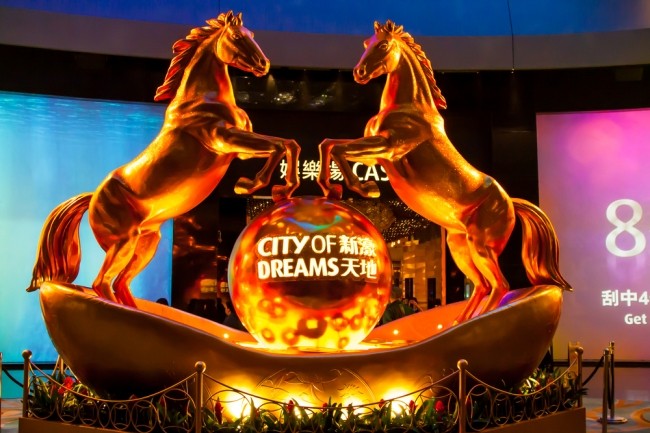 If you're a high baller, you can have access to the VIP areas, spas, hotels, shops, etc. If you get peckish, you can grab a bite at more than 30 restaurants. If you feel like having a drink, then bars are there at your service. If you feel like going to a cultural event, then visit art exhibits and the live water theatre at the site. There is also a nightclub where you get your groove on after a stressful gambling session. It's all about feeling good.
Foxwoods
This gaming paradise is in no other place than in Connecticut. It's deemed to be the 4th biggest casino in the world. The place is owned by Mashantucket Pequot Tribal Nation and it has 6 different casino areas. It's located amongst the woods which is quite good since you're not drowning in a city of lights around you at all times.
Foxwoods is around 344,000 square feet and their guests can indulge in slots and table games. The resort has 2 hotel towers with an arcade for children. You have the Grand Pequot Tower, the Fox Tower, and between the two you have the Tanger Outlet Mall. Once the gambling finishes, you can buy some bits and bobs from the high-end stores or have delicious food from the 55 food places and bars around.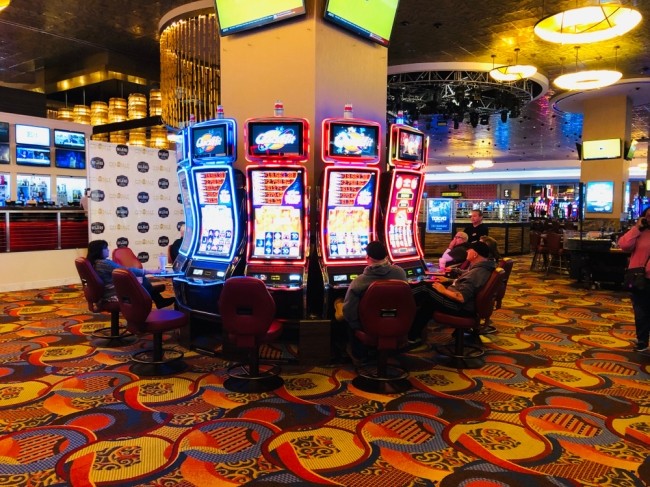 If you fancy some outdoor activities, you can enjoy golf, zip lining and indoor activities including spa and bowling. This is just some small part of what Foxwoods has to offer. It's one thing to look at it from photos in Google and it's different to be blinded by its lights.
Ponte 16
Yes, another Macau location but we promise that most of the best casino resorts are situated in China. This complex has an outstanding 270,000 square feet size. Because it's located in the historic part of Macau, it's on the UNESCO World Heritage list.
The complex is co-created by SJM Investment Limited. It has many slot machines and tables plus some other games to enjoy in the casino lobbies. You can have a nice breakfast or delicious cocktails in the restaurants and bars within Ponte 16.
One interesting fact about this place is that there are many Michael Jackson items on an exhibition like his famous glove. It was sold to the Ponte 16 at the New York Julien's Auctions for $350,000.
MGM Grand
Naturally, we're going to finish up with a Las Vegas casino complex because there is nothing more classic than getting married and getting lost in the heart of the gambling mecca.
These 171,500 square feet dedicated to gambling entirely belong to one of the oldest locations in the business, since it's been around for a quarter-of-a-century. It's founded in 1993. The hotel and casino are owned by MGM Growth Properties and the Blackstone Group.
There are more than 200 table games, 3000 gaming machines, a poker room, lounges, and exhibition spaces. The list doesn't end here. The resort has 3 hotels, villas, theatres, restaurants, a pool, nightclub, spa, shops, and restaurants.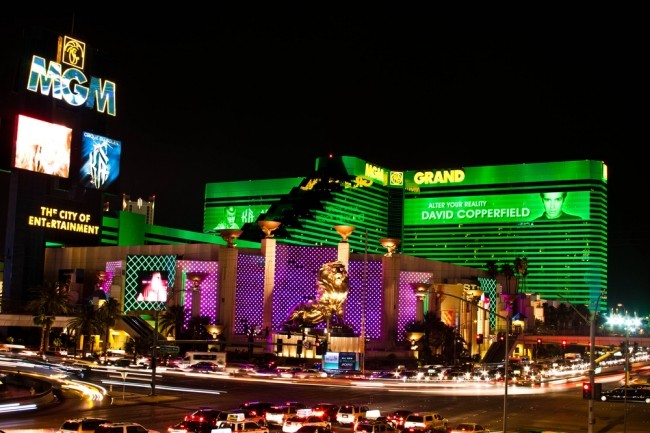 MGM is so legendary that it's featured in many films like Ocean's Eleven, Casino, The Amazing Race 15 and more. Back in the days, most courageous players could look at lions in a glass-sided habitat. There was a tunnel through the habitat and visitors could walk under the exotic animals. The habitat closed in 2012 when the complex was renovated.
One of the top experiences there is the CSI Experience. In it you can solve murder cases with the help of lab areas where they analyze found evidence. Once you present the evidence and answer a test, you receive a case summary and a diploma.
The More, The Merrier
When it comes to gambling, the bigger you are, the better. There are no limits to what you can include in a casino complex. From lions to different themed restaurants and areas, there are no boundaries of what you can accomplish with such a gigantic project.
There is a place for everyone from the high ballers to the ordinary casino players.
We hope you found inspiration for your next trip or entertained yourself with the sheer number of amazing places around the world dedicated to the art of gambling.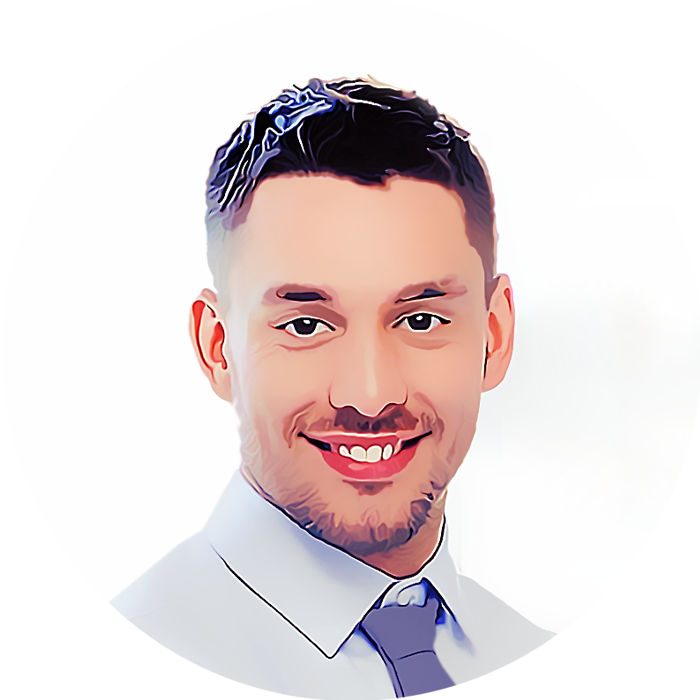 Relevant news