Wagering Requirements Explained
Wagering requirements have made us all quizzical at some point. Some have discouraged us from signing up for an otherwise great casino. Others have plagued us alongside bonuses we didn't want but didn't know we could refuse. And some are simply outrageous.
Unfortunately, we cannot avoid wagering requirements. They are common for each and every online casino out there, to ensure they won't be bleeding cash. But let us explain what they are and how you can discern a casino is reliable based on reasonable requirements. We even have tips for you on how to overcome the wagering requirements and get your winnings!
What Is This a Wager?
The wager is the bet you make on any type of game at an online casino. The terminology can come off as confusing if you're a newbie in the gambling field. Wagers, stakes, bets – all sound the same but don't actually mean the exact same thing. There are nuances to the meanings.
But in general, you should remember that when gambling or betting online, you're wagering something of value or your money, which is the stake. Using the terms interchangeably is pretty common, and you should not worry about that.
There are several ways you can name a bet. In the same way, there are several ways that wagering requirements can be named. That's why you need to be simply aware of those, to avoid unwanted surprises. You can come across requirements addressed as rollover requirements or playthrough requirements. Don't let that confuse you.
Wagering Requirements In a Nutshell
Wagering Requirements are typical for online casinos and they come hand-in-hand with their bonuses. To learn more about what types of bonuses you can come across, simply refer to our guides.
Legit and reliable casinos give you the chance to choose whether or not to get a bonus when signing up and depositing for the first time. All of these bonuses, in the general case, come with rollover requirements. But what do those mean and do?
These are specific conditions applicable to your deposit and bonus amount. To be able to withdraw winnings made using the bonus, you'll have to clear these requirements. In the common case, the wagering requirements will indicate the number of times you will have to wager your initial deposit to clear them.
Example:
Let's say you deposit €20 and get a 100% match-bonus – another €20. Let's say the requirements say you need to wager your bonus 35x – this means you'll have to wager €20 x 35, or €700 to be able to withdraw money made using the bonus. Sometimes casinos apply those requirements to your hole balance – €20 deposit and €20 bonus, which makes a balance of €40. In that case, with wagering requirements of 35x, you'll have to wager these €40 thirty-five times. In other words – make bets that sum up to €1,400.
Other Elements of Wagering Requirements
As you can see from the example, sometimes playthrough requirements might seem insurmountable. That's often a reason for people to reconsider getting a bonus. But bonuses give you lots of chances to win big without wagering your own money. That's why they are so attractive and worth considering.
Wagering requirements also come with an expiration date. If you wish to withdraw money made using the bonus, you'll have to clear the requirements in a certain amount of time. Sometimes, they also come with withdrawal limits, meaning you'll only be able to withdraw as much as is the limit, and not more.
All of those would vary, they are going to be different for the different casinos. A good rule of thumb is that you're always better off with a bonus with low wagering requirements. Just keep in mind that there might be limits or other conditions to compensate for the low requirements.
Is Rollover & Playthrough the Same?
We already mentioned that above, but let us emphasize it. You play through the money you have in your account, and you also rollover them a certain amount of time.
In that sense, these all mean the same. The terminology used would depend on the casino you're playing at. Just don't get confused or troubled by the different names, they all mean the same thing.
Are There Bonuses Without Such Requirements?
Sounds great, right? All winnings from bonuses without requirements would go straight to your balance, and you can withdraw them immediately. Sounds too good to be true? No, such bonuses exist. But very few casinos actually offer wager-free bonuses.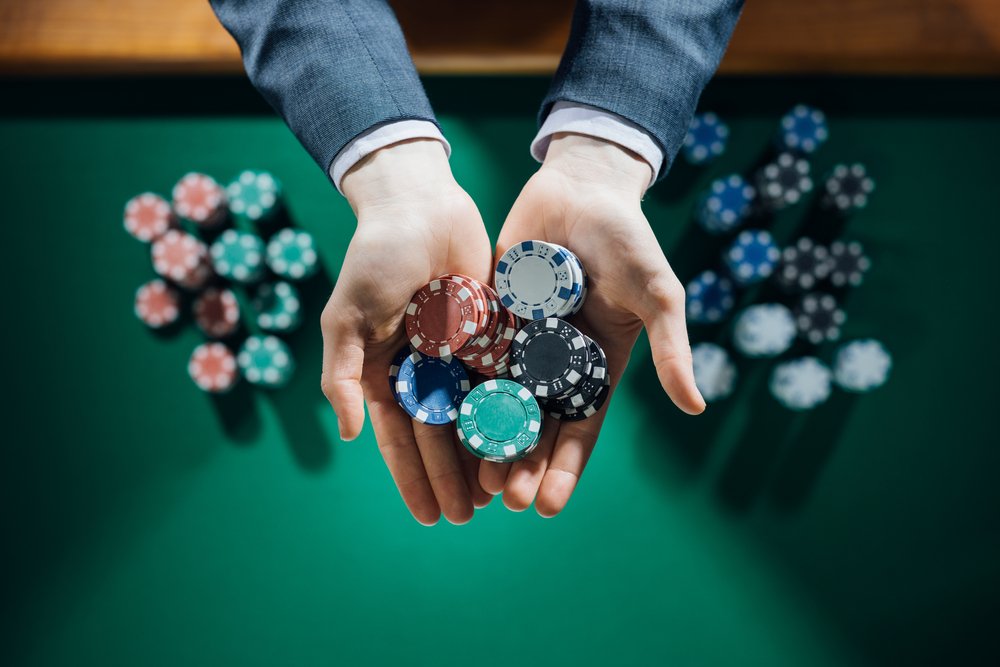 It's not impossible to find such casinos, it's just very hard. Also, make sure that such casinos are not full of it, and other big restrictions don't come with wager-free bonuses. They are a rarity and are usually in the form of free spins, not additional cash. Do keep in mind that free spins come with their withdrawal limits. Casinos would never allow to bleed money if they can prevent it.
Common Rollover Requirements
There are plenty of online casinos out there, each with their own bonus policies and welcoming offers. As we mentioned, those would heavily vary. It's up to you to find the best casinos with the most attractive bonus offers. We've introduced a list of the some of the casinos we've discovered to have the best bonuses and requirements, but the ultimate decision is yours!
That being said, you can still open your eyes so that you're not swindled out of your money because some rollover requirements have been impossible to complete. Casinos wouldn't just give up money for free for you to waste, that's why such requirements are set in place, to start with.
That being said, you needn't wonder what's better and what's manageable. Common requirements would be to turn your balance or just your bonus amount 15, 20, 35, 50 times. Requirements below 30 are considered low, while above 30 – high. High requirements would be considered also those that are applicable to both your deposit and bonus amount – you'd have to wager twice as much to clear them.
Gambling TIP
If you go back to our example, you'd think that it would be easy to cover these requirements if you make large bets. We advise you to play small and often, rather than gamble huge money in the hope of clearing the requirements quickly. That's not a sound financial strategy.
How to Avoid Wagering Requirements?
Easy. Simply don't accept the bonus offer. Anti-money laundering policies dictate that you should wager your deposit at least once to be able to withdraw. That's standard practice, so don't get alarmed. It is how casinos ensure you're not simply laundering money on their platform.
But if you want the bonus offers, that often contain additional cash and free spins on certain games, you have to be prepared to accept the requirements. Only explicitly advertised wager-free spins would come without them. In most cases, there will be some strings attached, and you have to come to terms with that.
Why Are Playthrough Requirements Imposed?
There are two major points why casinos impose rollover requirements. We briefly touched upon them in the text above, but it's important to single them out to make sense of why you encounter those.
Preventing Money Laundering – money laundering is a criminal activity that licensed casinos cannot and would not allow carried out on their platforms. If they do, they would most certainly lose their licensing. They have strict policies in place in order to prevent criminals from depositing and immediately withdrawing money from the account to make them 'clean'.
Avoiding Bleeding Money – bonus cash and free spins mean you can wager without staking your own money. Online casinos have hundreds, thousands of players active on their platforms. Imagine the losses they'd incur if they just gave out cash with no strings attached! No business can afford that. That's why they've found a way to give you additional opportunities to win without actually going bankrupt along the way.
What we're trying to say is that wagering requirements are a natural thing in the gambling industry. If you're after that bonus, be prepared to clear them!
Where Are Wagering Requirements Announced?
Only sketchy casinos would not disclose those clearly, beware of those! If you've signed up for a reliable online casino, you'll easily find their conditions when accepting and playing with a bonus.
Usually, the general requirements are available in the Terms & Conditions, so, yes, you'd want to read those carefully. Alternatively, they might be featured in a dedicated Bonus Policy.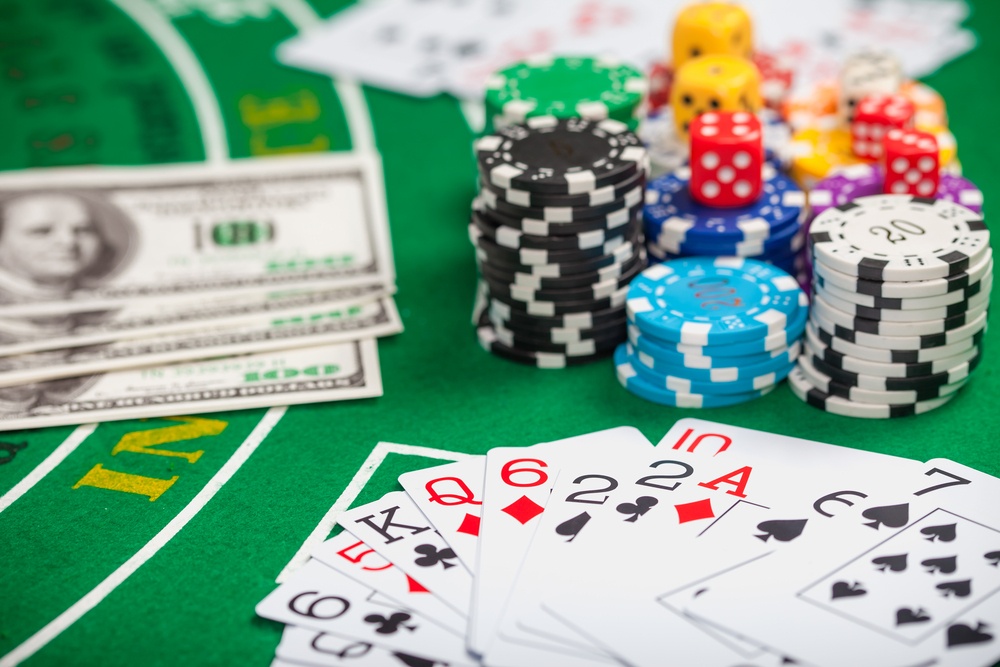 Wherever they are, make sure you carefully read through them before accepting a bonus. One last thing to remember. Online casinos update and upgrade their welcoming promotions. There might be additional specific requirements featured on the promotion's page.
What we're saying is that if you don't want the hassle and headaches of unwittingly accepting a bonus with too big or constraining rollover requirements, read the bonus terms and conditions. If anything is still unclear, we advise you to turn to the casino's customer support for further clarification, before you accept the welcoming bonus.
Remember!
If the wagering requirements are not thoroughly and clearly presented and explained, if you feel like there's not enough transparency regarding the strings attached to a bonus, choose a more transparent casino altogether.
Clearing Wagering Requirements
In theory, to clear the rollover requirements, you just have to turn your balance a specific number of times. In practice, that doesn't happen with the snap of your fingers.
Different games make different contributions to the rollover. They usually contribute 100%, 50%, or 0%. These games should be clearly mentioned and identified so that you know what to play to help you clear the requirements faster.
For example, casinos usually assign slots that contribute 100% to clearing the requirements. What does that mean? It means that the bet you make on a contributing slot will count in 100% of its size toward clearing the rollover requirements.
Beating Wagering Requirements
Sometimes, even low wagering requirements sound impossible for the players. After all, if you've made a really low deposit, you're not expected to have hundreds or thousands as disposable income. But that's something you have to consider before accepting a bonus. To mitigate the effect you can do two things.
First, consider the casinos you want to play at and get a bonus. Make a shortlist of those that have the best requirements in action. Choose the most transparent and fair casino offer.
The second thing is to consider the bonuses and choose the best. You might have chosen the best casino, but the requirements are too high? Try to shortlist the best bonuses. Do they come with free spins? Are the requirements applicable to both the deposit and the bonus amount, or just the bonus? Do you have requirements for the winnings from free spins?
This is the only way you can make sure you've chosen the offer with the most manageable requirements out there, and still play with a bonus.
It's Time to Play!
Now that you've chosen the best casinos with the best welcoming bonus whose wagering requirements you can go through, it's finally time to play! Remember that different games could contribute differently to clearing the rollover.
To have the most fun, opt for your most favorite games to optimize the contribution and constantly have fun. When it comes to clearing the requirements, it's advisable to play with moderate bets on low variance games. These provide consistent, despite smaller payouts.
That would keep your gambling money balanced, and you'd avoid registering severe losses while using a bonus. Through re-wagering the small wins, you'll gradually grow your turnover. That's how the rollover requirements can be cleared seamlessly before you know it.
To avoid disappointment, just remember that there are never guarantees. Beating the requirements is more of a point of view than an actual possibility. You will have to clear them within the policy time-frame if you want to withdraw winnings made using the bonus. Otherwise, all results would be made void.
But whether you'll be opting for a bonus or not, whether you're okay with you're casino's wagering requirements, the most important thing is to have fun!
Play at Our Top 3 Casinos:
See the Best Online Casinos in United States for September, 2020:
Relevant news