Gambling in Germany – Favourite Games & Gambling Industry Statistics
Published: 10/08/2020
|
Last Updated: 21/04/2022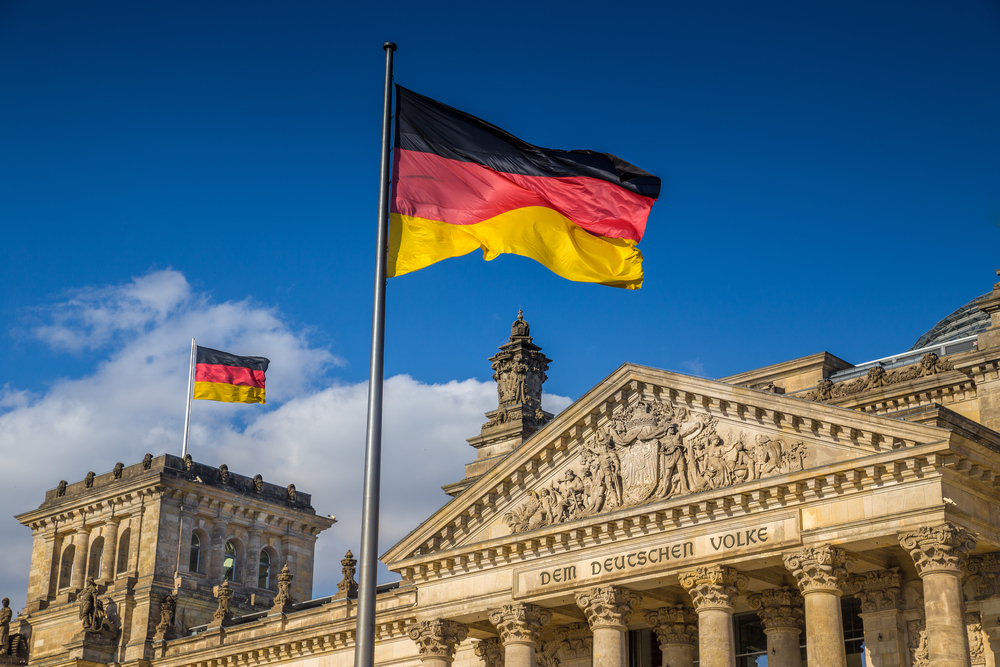 If you take the most successful industries in the world and compare them, very few stack up against the massively successful gambling industry.
Since its early days, gambling has found a way to move with the times and allow easier access for players to enjoy a chance at winning big.
From its early beginnings as traveling riverboat casinos to online video slots that players can enjoy from their homes, the gambling industry has always found a way to deliver their product to the public.
While most people often think of casinos when the word "gambling" pops into their head, it is just one of many ways players in European countries choose to play the odds. In countries such as Germany, it is one of the main ways players do enjoy placing their bets, but it is not the only way.
Since becoming legal in Germany, gambling has taken on various forms and has reached a good portion of people who are eligible to roll the dice. Online casino companies also like the fact that they can market their games to German players, and we will cover this in more detail later in this article.
But Germany sets itself apart from many countries and takes on a more ethical approach when it comes to gambling. One key example is the standard lotteries are held to. Rather than being able to keep the money that is not paid out, lottery companies must use these revenues to give back to society and help strengthen key public institutions or donate to independent and reputable charities. This is hardly what one would expect to see from a lottery company, but Germany has made it the standard.
The growth of the gambling industry in Germany has not been modest, to say the least. A regulatory body known as the Deutsche Sportwettenverband, reported that the annual growth in revenue from gambling grew 21% in 2019 from the previous year; the total number of that revenue? An estimated 9.3 billion Euros. Let's take a closer look into where that revenue comes from, and what methods players across Germany love to use to win big.
Knowing the Betting Numbers
When looking closer at this whopping 9.3 billion Euros, it is important to take into account the different percentages in which players in Germany have placed their bets. It has been reported that a majority of 18-64-year-olds have placed bets at least once, and almost half (48%) have placed at least one bet in the past 12 months.
Germany is a country with a booming economy with a population that loves gambling, so it should come as no surprise that a large portion of adults would hit a casino once in a while or bet on their favourite football team to win.

Where the Bets Are Placed
9.3 billion Euros in placing bets is certainly not chump change. But it's not all going to one avenue of gambling, nor is it made up of a small community of high rollers at baccarat tables.
While casino gambling is a big part of Germany's gambling industry, it is not the biggest draw. We've broken down the top spots of where German players love to place their bets in hopes of winning big.
1. Sports Betting – Germany is a sport-loving nation, and with that, sports betting takes the top spot as Germany's most sought out method of gambling. While there are a variety of different sports that players can bet on, there are only two that dominate this industry: Football, the main sport in Germany, followed by horse racing. 38% of German gamblers place their bets through sports betting.
2. Casino Games – Games such as roulette, slots, and blackjack are the second most sought out forms of gambling by German players. 34% of the German gambling population prefers this method. This method is a lot more diverse than some may think. While there are high-roller tables available for players who bet big, lower minimum tables do allow for players who haven't yet made it big in the gambling world.
3. Poker Tables – Rounding out the bottom of the list, poker tables claim a respectable 24% of the German gambling market. Whether it's a game of 7-card or a Hold 'Em tournament, poker is definitely a fan favorite in Germany.
The German Casino Boom
Although sports betting is the number one preferred method among the German gambling population, the second and third are both casino-related gambling options. When you combine the gambling population of casino games and pokers' tables, they actually hold the lion's share of the market.
The casino industry in Germany has grown by leaps and bounds over the years, and this has been well documented. An increase in revenue of 25.6% was recorded by German casinos in just one year! (2018-2019). Furthermore, that same year noted a 13% increase in the number of players who attended a brick and mortar casino.
The love for slot machines was quite apparent among German casino goers. In 2019, slot machines generated growth to the tune of 775.64 million Euros, up from 700.10 million Euros the year before, an increase of 32%. Table games such as roulette also saw a modest 4% increase during that same period. In 2018, table games banked 153.74 million Euros, but in 2019, those revenues rose to 160.13 million Euros.
As you can see, brick and mortar casinos have flourished, and the advancement of online casinos are also very popular among German players as they offer convenient ways for players to bring the action and excitement into the comfort of their own homes.
Conclusion
Gambling in Germany is on the rise, and players have more ways to bet on the action they love. Whether it's Bayern Munich over Augsburg, your favorite horse to win, playing your lucky lottery numbers, or rolling the dice and betting on black, Germany is a country that loves the action and excitement of winning big combined with an ethical approach to gambling in general.
Read Also: