Bitcoin Investment Gains Diverse Outlooks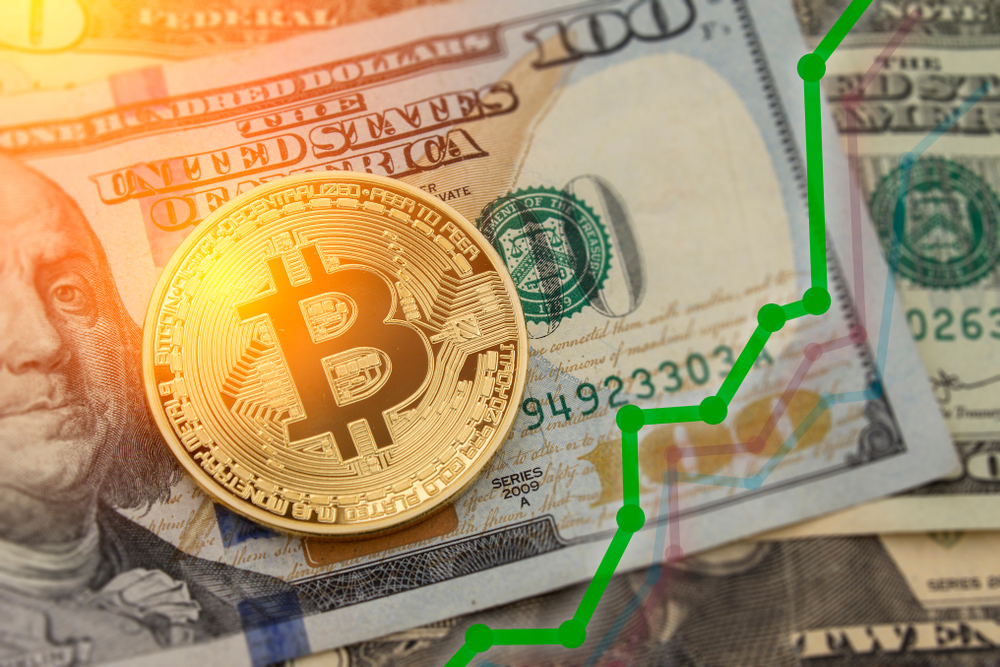 Cryptocurrency is now gaining a lot of interest from investors worldwide. This new form of digital investment had been dominating some market platforms. Even governments and other financial institutions shows great interest in this new advancement.
Out of the various developed and launched cryptocurrencies. Bitcoin (BTC) is considered as one of the major cryptos in the market. Interest in BTC had been rapidly rising leading for this crypto to be the most utilized worldwide.
Investing in cryptocurrency such as Bitcoin is seen currently as a great long term investment. As others seeing this as a great investment, some sees it differently. Still some are seeing that investing in BTC and other cryptocurrency are still a gamble.
Public interest in BTC investments surge due to upcoming halving
Investing in BTC had gained a lot of positive public interest. Most people are now enthusiastically opening their doors for this cryptocurrency. Analyst are seeing this rise in interest due to the upcoming halving scheduled this Tuesday.
This halving is believed by financial adviser deVere to renew and ignite public's interest in digital cash. DeVere also added that it will boost BTC's value to £8,000 but only at a short term. People's interest is due to, at this time many are looking for ways to gain or make money through profit.
BTC halving is a process where mining for new coins will be have than what it is originally. Halving in BTC automatically happens whenever 210,000 blocks are mined up. This process is seen to happen likely after every four years.
Chief Executive, Nigel Green stated that investors are now increasing their exposure to BTC. This happens at the same as BTC supply is declining while its prices are on rise.
Online trading platform eToro, believes that the publicity surrounding BTC's halving will encourage and attract more customers. Costumers that will soon participate in large markets trades using this digital cash.
Interest in BTC is also affected by the predicted future where having cryptos are much more convenient. Experts are seeing that in the future trading cryptos will be much cheaper. For middlemen such as card providers and banks will be cut off.
This predicted scenarios are now currently fuelling the interest of many to take part in crypto trading. For it is seen as good business opportunity. It also promises a more convenient financial transactions in the future.
BTC and crypto investments are still seen as a "gamble"
Amid the rising interest in investing to cryptocurrencies that promises a lot of advantages. Some are still against the idea of investing their financial assets and converting into this digital currencies. Many investors are still having passive outlook towards BTC and still sees crypto investment as a gamble.
Even prominent investors are having doubt about investing in BTC. Warren Buffett one of the world's legendary investors shows his passiveness towards cryptos such as BTC. He sees crypto investment as no more than a rat poison.
Some believes that investing in crypto is dangerous as gambling. This is motivated due to the incidents they had observed over time involving cryptos.
A 52 year old lawyer based on Hertfordshire invested in a cryptocurrency had claimed that investing in cryptos is a get-rich-quick scheme. He said that virtual currencies has no virtual applications. It is better as to him to purchase a second-hand car that investing on it.
Security regarding cryptos are all questioned by investors. For there is no coins or notes that exists as to them and just a computer file stored in an online virtual wallet. They have the fear that they could lose their investments permanently for the files and records can be deleted
Just like what happened to James Howells on 2009, where he had loss 7,400 BTC. After accidentally throwing the hard drive where his crypto had been stored. Howells investment should worth more than £50 million if that unfortunate incident happen.
Cryptocurrency investment is gaining either interest or disinterest from investors. Investing in it as to investors is a gamble. Importantly investors must also always remember that investing in whatever business will be always be a gamble.
Relevant news