Online Gambling Before the Pandemic – Facts & Figures
Published: 02/07/2020
|
Last Updated: 21/04/2022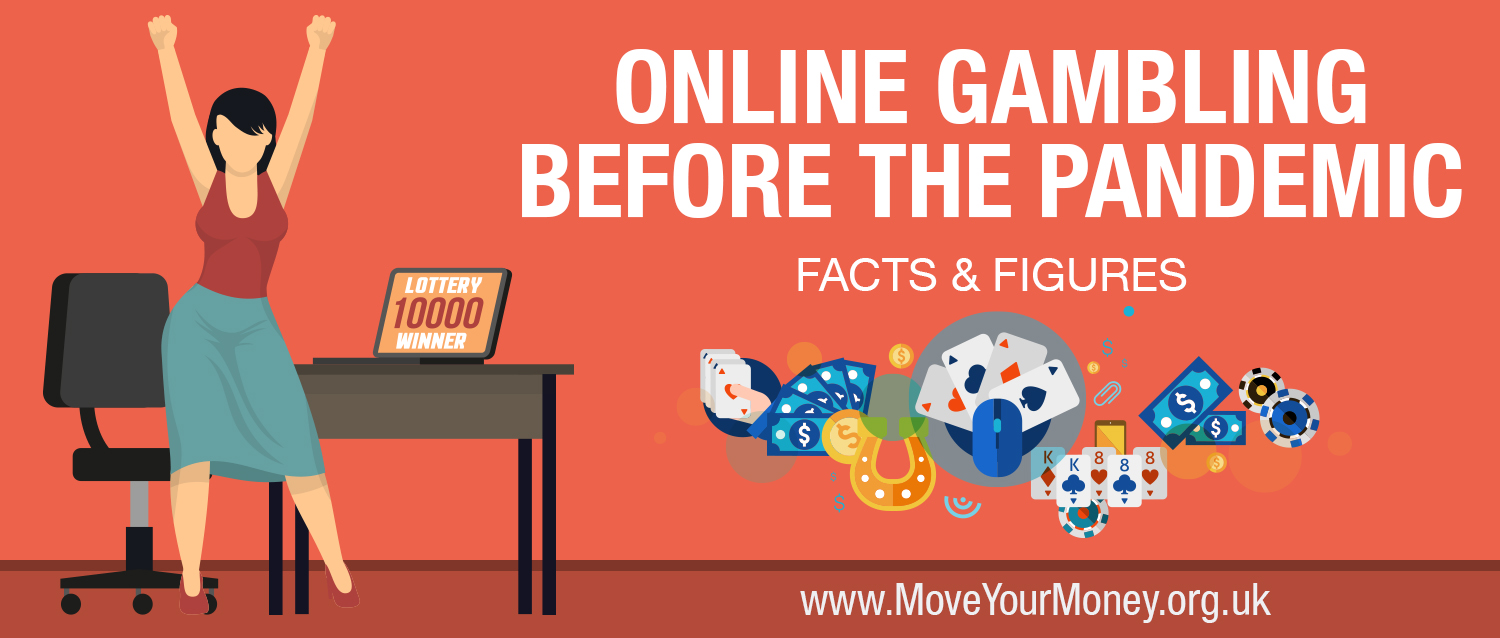 It's an undeniable fact that gambling and betting took a major hit from the Coronavirus outbreak. With major gambling venues closed and live events cancelled or postponed, betting and wagers took a sharp drop.
The real effects of the pandemic on gambling will be most visible somewhere this time next year. But for now, we have the data we took the plunge from to look at.
Even though the UKGC reported an increase in some fields of online gambling during the peak weeks of lockdown, figures show that gambling in the UK has remained relatively stable in the course of a year. The data gathered is based on participation in gambling activities in the past 4 weeks and shows some interesting shifts.
47% of respondents in the survey age 16+ have participated in gambling activities in 2019, which is just a 1 percentage point change from 2018. No change is observed in male participation (51%), while female participants rose from 41% to 43%.
An increase is observed among participants age 16-24 (from 36% in 2018 to 40% in 2019) and age 35-44 – another 6% change from 44% to 50%. Those same age groups have marked respectively 5 and 6 percentage points increase when it comes to online gambling participation.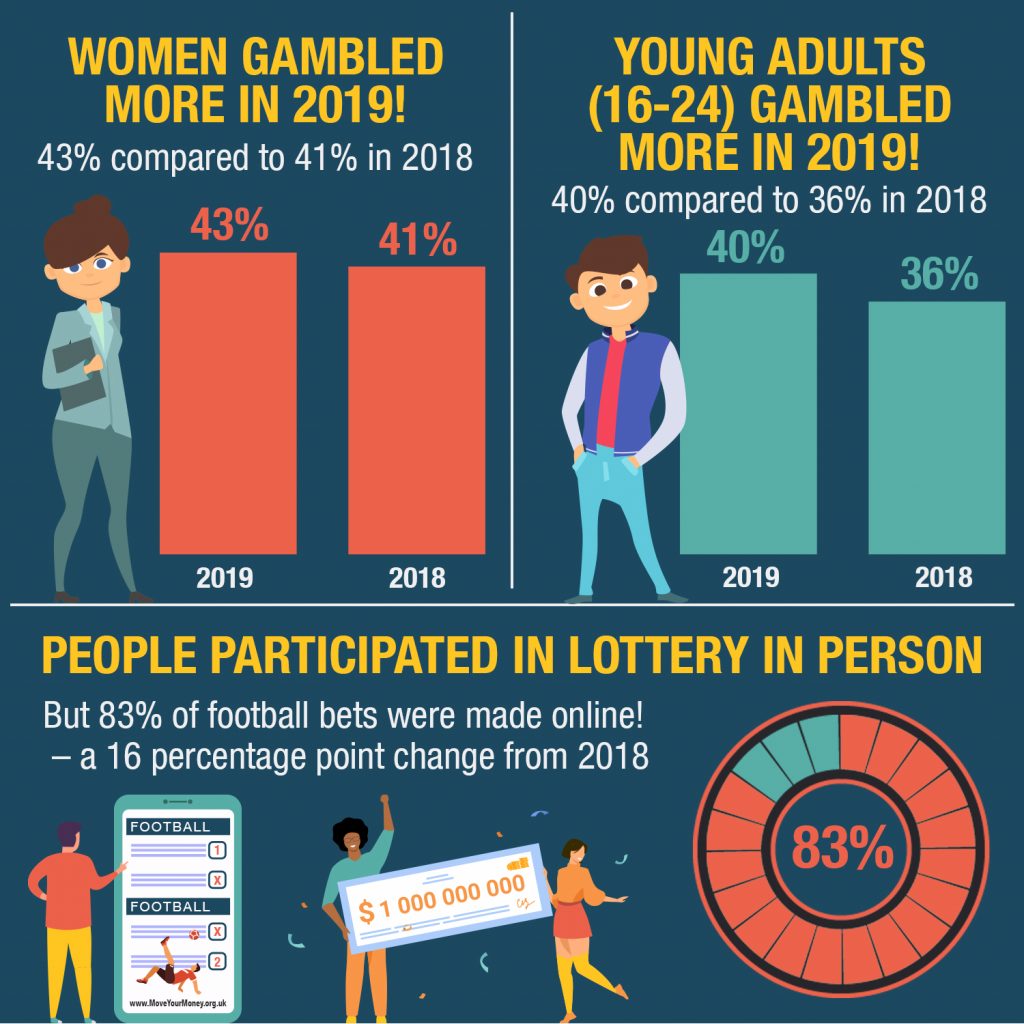 In 2019, a significant increase compared to 2018, marks online gambling with a 21% change. Online slot machines and instant-win games are gaining traction with a 1.9 percentage point increase from 1.2% to 3.1% increase from 2018 to 2019.
Online Gambling Is the New Trend
Not just gambling on casino games, but also various sports betting activities are carried out predominantly online rather than in person. Only the lottery and bingo activities are carried out mainly in person.
In 2019, people preferred to place their football bets from the comfort of their home, with 83% of people placing football bets online, which is a 16 percentage point increase.
Mobile Online Gambling Is Here to Stay
Since 2015, there's been a steady decline in using desktop devices – PCs and laptops, when people engage in gambling activities. In comparison, just for the 2018-2019 period, the use of mobile devices has grown with 6 percentage points. People below 54 years old have been most likely to gamble online using a mobile device, with 76% of people 18-24 years old helming the numbers.
That's a clear indication that online gambling and betting venues are going to attract more users if they make their services mobile-compatible. With the shift in social interactions due to Covid-19, it is safe to say that online gambling would increase.
There will be a demand for more convenience for gamblers. Those casinos and betting sites seeking to attract more players ought to offer a mobile-friendly environment, at least, and a mobile app, at best.
The Youngest Will Shape the Industry
The data reported by the UKGC clearly shows that the main driving force behind gambling in the UK are people 44 years old or less. The millennial and Generation Z will shape how the industry develops in the next decade.
That's why it's not surprising that the use of mobile devices constantly increases. The tech-savvy generations will continue to demand convenience.
It is clear that people prefer playing from the comfort of their home, with 95% of them doing so. But what leaves an impression is the 3 percentage point increase in people participating in gambling activities while at work. And how do you think that's carried out?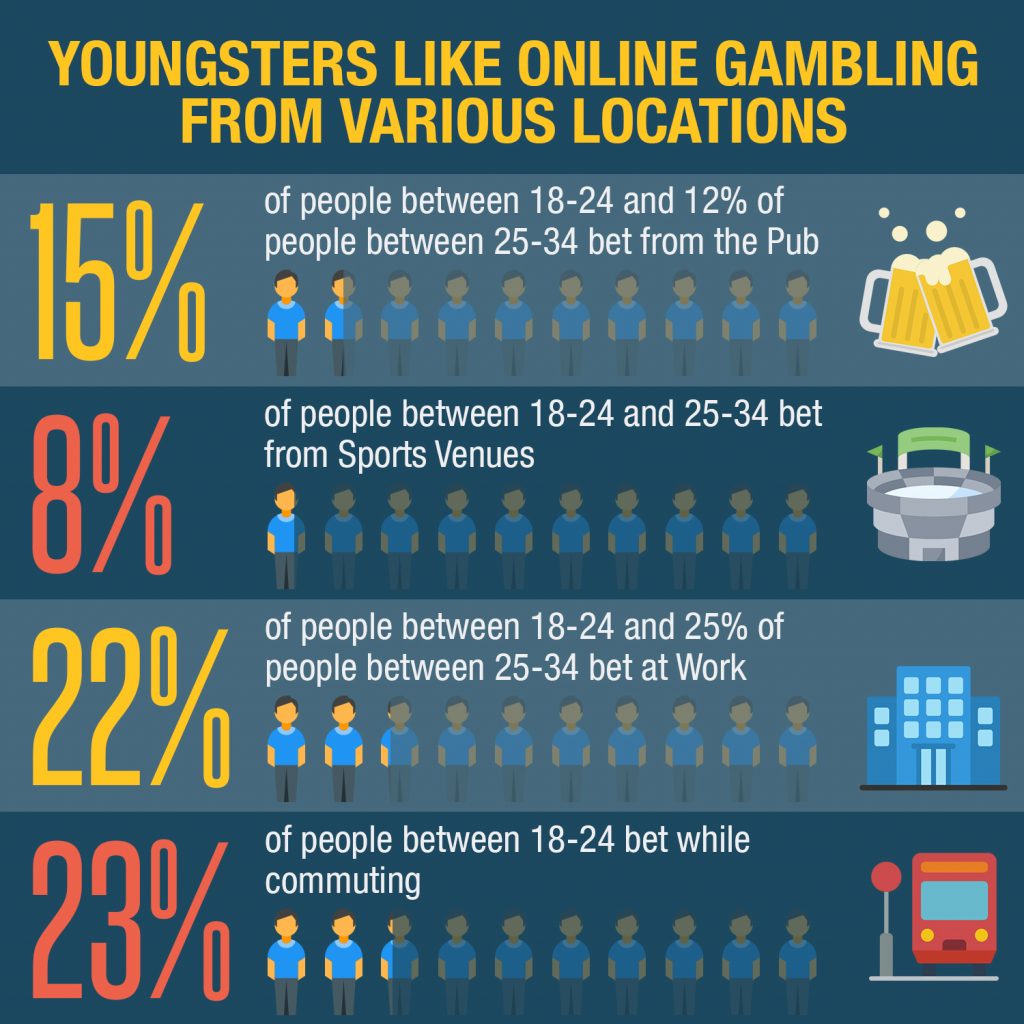 In addition to that, there's a clear indication that younger people gamble while on-the-go – while commuting or at the pub. If that steady increase continues throughout 2020, although almost insignificant at this point, it will be a clear sign that online gambling venues, betting, and UK casino sites will have to start paying even more attention to mobile gambling and gambling on-the-go.
Are eSports a Betting Option?
With Covid-19 ravaging the world and pulling the plug on numerous live sports events, live bets took a plunge. But eSports took over the sports programs to provide entertainment.
In 2019, just 4% of respondents to the UKGC survey participated in eSports betting in the last 12 months. The leading age groups were, of course, those 18-24 and 25-34 years old. But with the lack of live sports betting for months, it will be interesting to see how Covid-19 has affected this type of bets.
There's a Lot to Take Out of This
Apart from the increased demand for mobile-friendly opportunities, there are other significant needs gambling operators must meet in order to gain new players and retain old ones. That's related mainly to safety and security.
43% of participants associate gambling activities with criminal activities, while one of the most important aspects to trust a certain casino operator is its reputation and fairness. That's a clear sign that people need not only convenience but also guarantees that the betting site or gambling venue they choose is safe for them and their finances. And that's a trend that will remain stable.
Read Also: