BoyleSports Expands Retail Betting Portfolio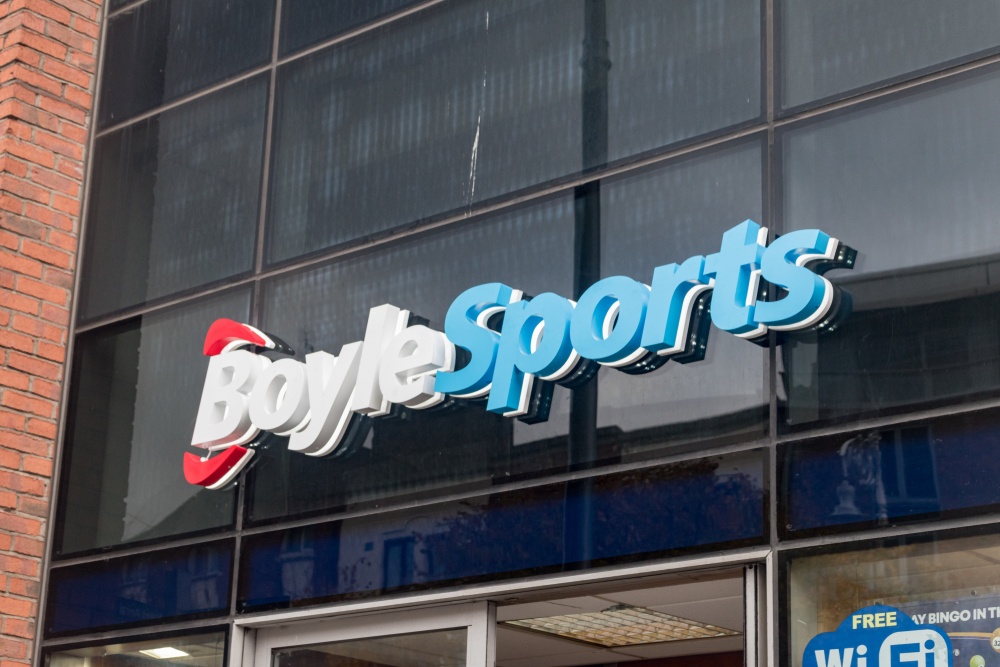 Boyle Sports, and Irish bookmaker, negotiate to expand its betting operations in the UK. The company aims to acquire more betting outlets to cement its presence and secure growth
in the UK's gambling market
.
The bookmaker is focused on building a significant retail portfolio in the region since entering the market last summer.
Online betting is one of the fastest-growing industries in the UK. The Gambling Act of 2005 opened the window for online gambling operations in the UK. Since then, online betting retail shops and mobile apps popped up in the market. BoyleSports is among the aggressive companies that compete in the UK's massive online gambling market.
The company is focused on expanding despite closures of land-based gambling outlets due to the novel coronavirus. The Dundalk-based company was founded in 1982, and it is Ireland's largest independent bookmaker. After a series of acquisitions, the company owns nearly 300 shops and became Ireland's largest betting shop operator.
Expansion through acquisition
The company entered UK's gambling market by acquiring 13 betting shops, owned by the independent chain Will Gilberts, in English Midlands. The shops were rebranded, and earlier this year, the company purchased 35 betting shops owned by William Hill in Northern Ireland and the Isle of Man. Reports said the company spent between £10 million and £15 million for the shops during the acquisition.
The company revealed that they would move forward with their plan to cement their presence in the Midlands as they aim to make Birmingham into Great Britain's leading gambling hub. Reports claimed that BoyleSports aims to acquire 100 betting shops before the end of this year. The company is expected to widen its betting portfolio in the UK as a product of the reported negotiations.
Last year, the company also purchased Mulholland Bookmaker, a Galway-based company, and earlier this year, the Bruce Betting, a Dublin-based company. The government's decision to impose additional duties on betting companies shifted the focus of the company to expand in the UK trough purchases of other betting shops.
Coronavirus impacts its operations
The Irish company shut down operations in mid-March because of the novel coronavirus. The pandemic hit the company with massive losses, hampering the company's growth.
The company reopened its shops in late-June, but they continued seeing a decline in profit because of the prolonged lockdowns and the postponement and cancellation of major sports events.
Hopes were high when some major sports events resumed, which improved things gradually. However, BoyleSports revealed that things are far from normal since few people are willing to go back to gambling.
The company started grabbing expansion opportunities in the global sports betting market through its digital arm. Reports said they are planning to expand operations in the US and Asia. Europe is the world's largest market for online gambling, followed by the US. Asia's online gambling is also gaining momentum.
South Africa's online gambling industry is a fast emerging market despite restrictions from the government experts believe that sports betting will recover in the last three months of 2020.
Relevant news