UK government borrowing tracking at lowest rate in 11 years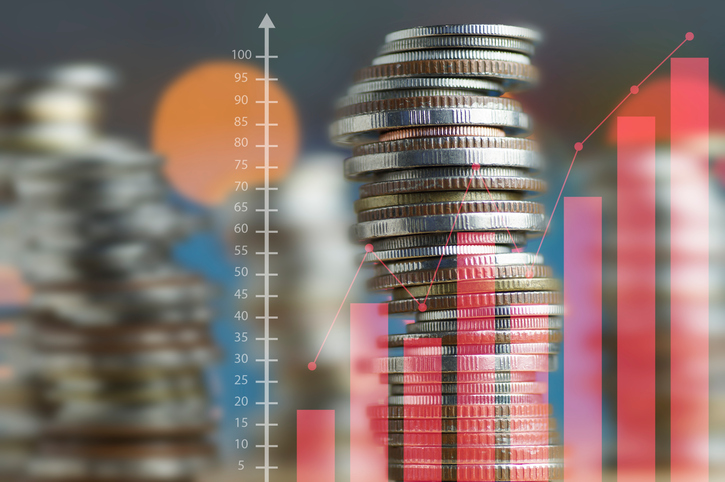 New data has come out, showing government borrowing at a lower level than expected for the year to date.
Public sector net borrowing for the month of May was at £5 billion, down from £7 billion from the previous year, per a report from the Office for National Statistics. The figure is a significant improvement on the initial prediction by economists of £6.3 billion, and the lowest recorded since 2005.
To date, figures for this financial year sit at £11.8 billion, a drop of £4.1 billion from the same period in 2017.
The ONS released a revised figure for the year to March of £39.5 billion, down from £40.5 billion and the lowest in the last 11 years.
The news is welcome for chancellor Philip Hammond, who has to fit in Theresa May's promise of an increase in funding for the NHS with his commitment to reducing public debt.
Andrew Wishart of Capital Economics said the government appeared to be on track to beat initial forecasts, giving Hammond more power to play with.
"While we wouldn't place too much weight on the estimates of borrowing in the early months of the fiscal year, since they are largely based on forecasts rather than actual data, the continued improvement in the public finances suggests that the deficit will undershoot the OBR's forecast again this year," he said.
"What's more, if the economy holds up as we expect, borrowing is likely to undershoot the OBR's forecast by a more significant margin in subsequent years. This would allow the Chancellor to deliver the recently promised £15bn increase in health spending over the next five years while still meeting his fiscal target."
Other experts reinforced that, while a positive sign, added money will all likely go towards the NHS increase.
Samuel Tombs from Pantheon Economics said the figures look "fantastic", but may not continue.
"We still expect full-year public borrowing to be only a little below the OBR's Spring Statement forecast," he said.
Tombs added that with most of the extra allowance marked for public health, there was left "little scope for measures to boost households' spending or business investment."
Relevant news