Ryanair crew threatening to join pilots in striking
Published: 05/07/2018
|
Last Updated: 06/04/2020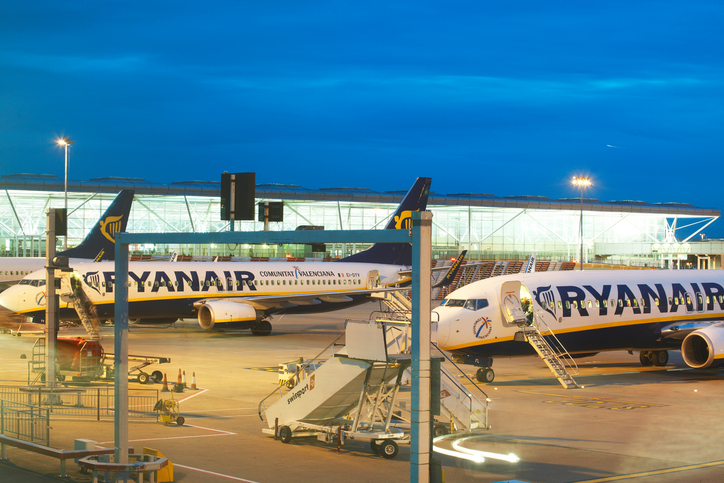 As 100 Ryanair pilots approach a walkout, cabin crew and ground staff have set out a list of demands for improved terms and working conditions.
A document released called the "Ryanair Crew Charter" sets out 34 demands that require action if a further strike is to be avoided.
Demands include a fair living wage, predictable working hours, and not being forced to open an Irish bank account.
The charter also calls for an end to competitive sales conditions, lowering the importance of commissions, and dividing commission fairly between crew.
Ryanair, an Irish-based budget airline, agreed in December to recognise trade unions for the first time in 32 years of operating. Since then, the International Transport Workers Federation (ITF) have been pushing for improved conditions on workers' behalf.
The federation hosted a meeting called Cabin Crew United, at which the crew charter was created.
The ITF said: "Conditions at Ryanair have been heavily criticised over the last few years, with the range of issues highlighted including poverty pay, draconian disciplinary procedures, unachievable sales targets and staff having to pay for items that most decent employers provide.
"If the company does not begin to negotiate with unions in good faith and deliver real improvements for workers across its network, it risks a summer of industrial action."
The airline responded to the charter, telling news outlets the demands were "pointless", claiming salaries, rosters, working hours, allowances and benefits provided were more than adequate.
"Ryanair is already engaged in extensive negotiations with national cabin crew unions across Europe during which all of these, and other issues, are being negotiated and we have already concluded agreements in the UK and Italy," a company spokesperson said.
A day earlier, almost 100 members of the Irish Air Line Pilots' Association said they will stop work on 12 July, with all but one member voting in favour of striking.
Read Also: