5 Tips for Increasing Contact Centre Efficiency
Published: 06/09/2018
|
Last Updated: 06/04/2020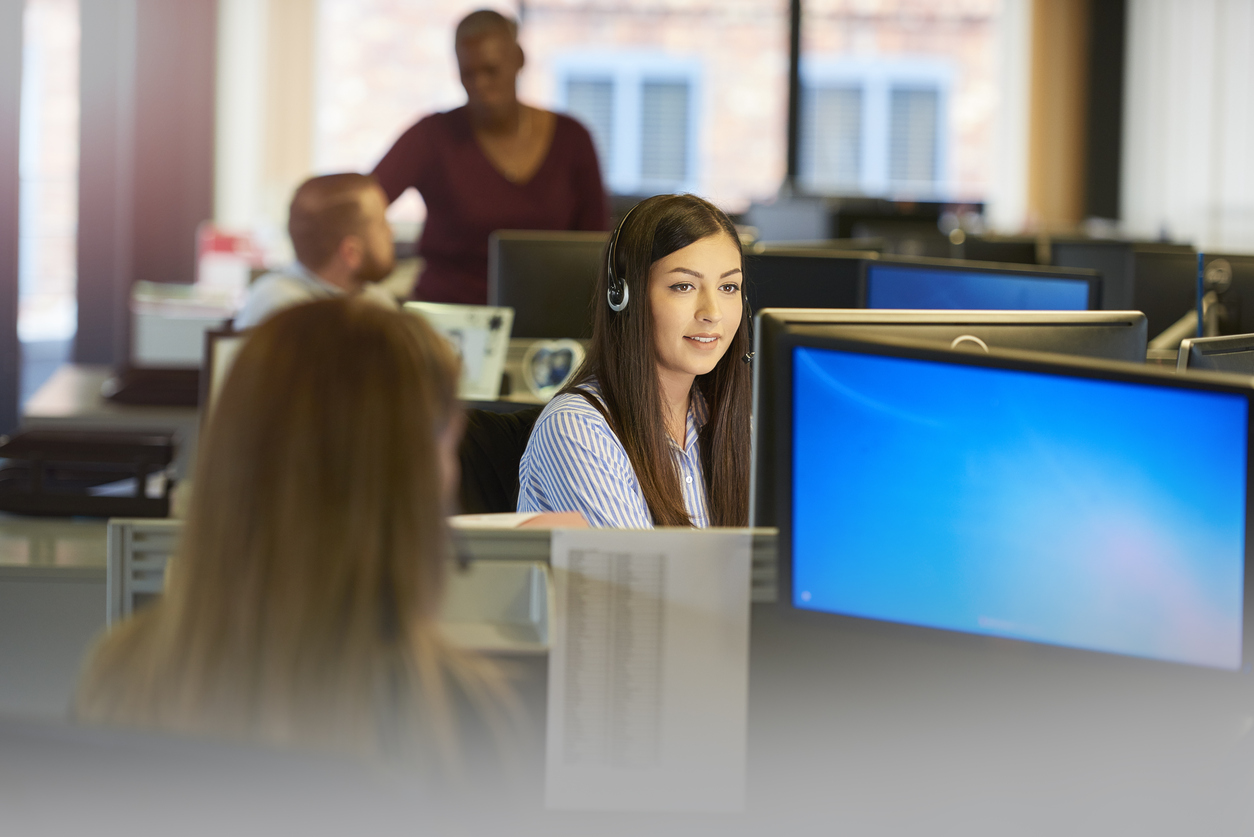 Dick Bourke explains how the average contact centre can increase their efficiency in a very noticeable way. The first impressions that customers get when dealing with representatives of a business shape how they view it overall. Those who want to make their call centre more efficient can follow a few simple yet effective tips.
Bourke says that it's all about enhancing the experience for each individual customer, which in turn leads to an increase in brand loyalty.
These are five ways to turn your call centre into a well-tuned machine that pleases customers.
Improve Phone Traffic Routing
It is important that each customer who calls into a business is able to get to the right person to help them with their problem. Call centres should route customers based on the nature of their problem or inquiry so they can get the assistance they need.
When a customer is sent to the wrong person, it can become extremely frustrating very quickly. Lots of people have had to deal with this issue, being redirected and over and over only to hang up and try again. The use of IVR options can help customers get to exactly where they need to be when calling up for help.
Enhancing Team Efficiency
One study determined that contact centre employees spend approximately a quarter of their time at work doing nothing in particular. It also found that these workers tend to be drastically under-utilized as a whole.
There are a number of things that companies can do to boost team efficiency, such as providing them with ongoing training. The better-trained your employees are, the more likely they will be to perform at the highest possible level.
It is also important to keep morale high by setting specific goals that need to be met each quarter. Encouraging the open exchange of ideas between employees is something else that can help improve efficiency in a big way.
Keep Your Agents Informed
Call centre agents need to know who they are speaking with and other important information that will allow them to do their jobs as effectively as possible. The earlier that these agents get this information, the easier it will be for them to help customers. One of the most common reasons that customers give for low call centre ratings is communication issues. This information can help the agent communicate with each customer more clearly.
A Quality Script
Every contact centre has a script that their agents must follow, and it plays a very important role in how efficient each one is. If you want to start increasing efficiency with your call centre, you need a script that is highly versatile. This will allow agents to deal with customers much faster to keep wait times down to a minimum.
There is no doubt that customers seem to prefer calls that don't sound scripted. They like to feel as if they are talking to a real person instead of someone doing an impersonation.
One study that was performed by Sotware Advice found that a vast majority of customers reported an overall improvement in their customer support experience when they didn't feel like the agent was reading a script.
There are a number of skills and qualities that any good call centre employee should have, including empathy. These people need to be able to connect with customers on somewhat of an emotional level as well.
Keep Handle Time to a Minimum
Before you can improve your call centre, you first have to measure its overall performance. Handle time is one of the better metrics to use when you want to know just how well your call centre is doing. While this is certainly not the only thing that matters, it is very important.
One of the better ways to reduce handle time in a call centre is to get all of the necessary details from the customer at the beginning of the call. It is also important to train agents by learning from good calls and creating scripts around them.
Another great way to make call centre agents more efficient at their jobs is to reduce the number of portals they have to go through to handle a call.
Read Also: