Bridging loan FAQ's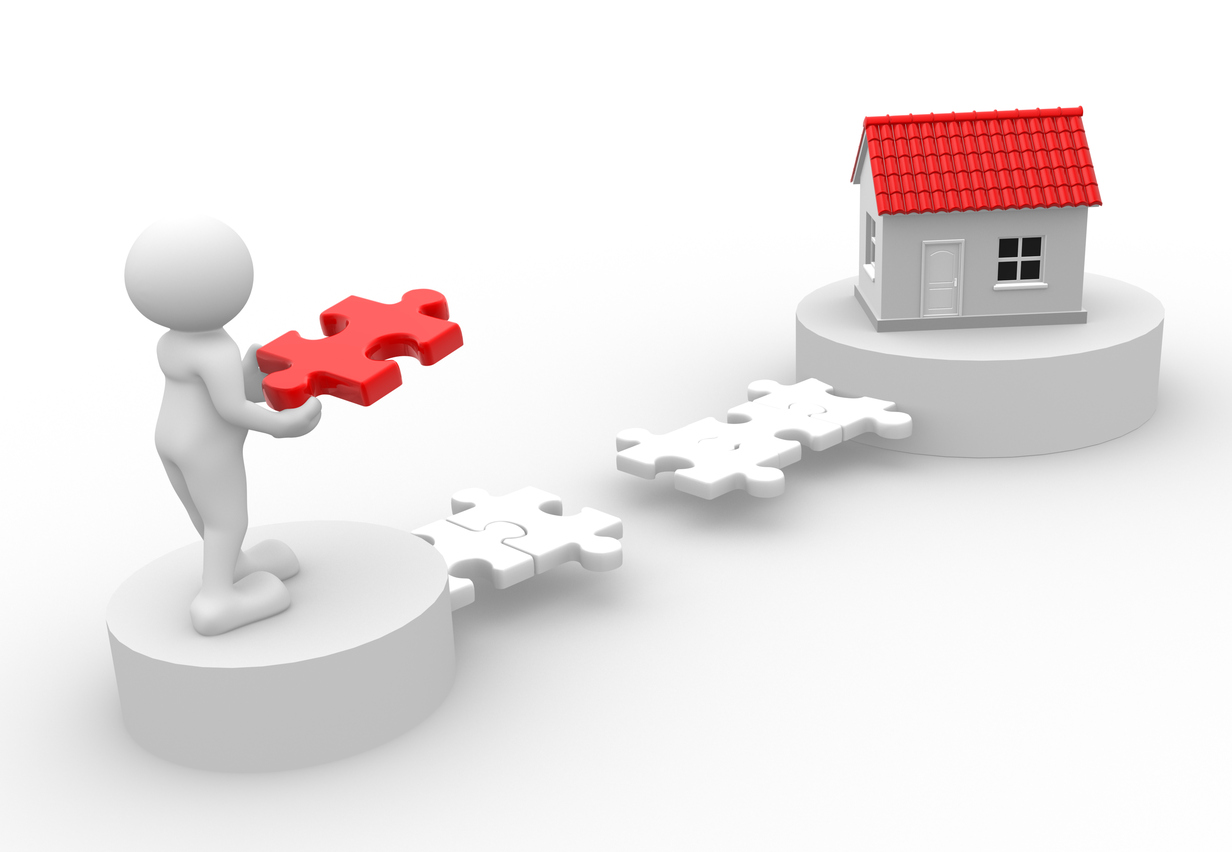 What is a bridging loan?
This a short-term loan secured against a property usually between 12-18 months (depending on whether the loan is secured against your current property or an investments property) to solve a temporary finance need such as a chain break during house move, auction finance, property purchase, refurbishment and more.  There are no monthly payments to be made and interest is rolled over/retained over the term of the loan.  The whole amount is paid back at the end of the term or before if property is sold or refinance has been arranged.
How much can I borrow?
One can usually borrow between 70-75% loan to value (LTV – the loan amount against the value of the loan).  This is dependent on whether the loan is regulated (secured loans against your current property or a property that you have lived in or intend to live in) or unregulated (loan secured against an investment property).
How quickly before I get a decision?
Our trained specialists can give you figures and the amount you can borrow virtually straight away.  To get an agreement in principle it will take anywhere between 24/48 hours.  It takes between 5-7 working days to get an offer from the lender
How long does it take to acquire a bridging loan?
We can lend our own finance within 2/3 days.  Finance we source from other lender can take up to an average of 4 weeks but can complete sooner.
Are there any Early Repayment Charges?
There are no early repayment charges.
Are there any Exit Fees?
There are usually no exit fees however certain lenders may have a 1% exit fee depending on the type of bridging loan.
What Information will I need to provide?
Assets to be used as security
Purpose of funds
Repayment strategy/Exit of loan
Assets and Liabilities statements
Income details* not always required dependant on exit strategy
What is an exit strategy?
As a bridging loan is a short-term loan, you need a defined/planned exit. This is usually through sale of property or refinancing but these are not the only acceptable exit options.
How is interest calculated?
Interest is calculated on a daily basis after the first month with most lenders.  The interest is rolled over/compounder and repaid at the end of the term or when the loan is repaid in full.
What if I have no income?
Bridging loans are usually not based on income so there isn't a requirement.  However, lenders may ask to see some income depending on the exit route of the loan.
Is adverse Credit considered?
We have lenders on our panel who will consider all types of adverse depending on the type of loan you need.
Do I have to make monthly payments?
With most of our bridging loans there are no monthly payments to be made.  Interest is rolled over/compounded so you would repay the loan plus the interest at the end of the term or when you repay the loan.  There are some bridging loans where you can 'service the interest' I.e. make monthly payments but again it depends on the type of loan.
Can I use a mortgaged property as security?
Depending on your situation, you can borrow on a mortgaged property on a second charge basis i.e. your mortgage lender will have a first charge and the bridging loan lender a second charge.  If you are purchasing a new property, we may be able to use that as security too and offer you a lower rate on a first charge basis too
How old do I have to be to get a bridging loan?
Minimum age is 21 and there is no maximum.  Dependant on different lenders.
Bridging Loan Calculator
Our bridging loan calculator will give you a quick indication of the rates and charges when applying for a bridging loan.
Loan Criteria
£10,000 upwards
Term up to 36 months depending on if the loan is serviced or on retained basis
Types of Properties used as security
Properties located in England, Wales and Scotland
Houses, flats, maisonettes, Houses with multiple occupancy (HMO's)
Commercial properties
Barn Conversions
Derelict properties or refurbishment project that are wind and water tight
Valuations
All loans will require a valuation to be carried out and all lenders have their own valuation prices. Some will offer Desk top valuations.
Interest Rates
The rates start from 0.44% upwards dependant on the level of borrowing, type of property and location and the level of work required on the property.
Loan to Value
 This is the amount of loan compared to the value of the property.  Usually between 70% – 75% depending on the level of work involved.
Arrangement Fee
This is also known as a setup fee or a facility fee. It is usually 2% of the loan amount and with most of our lenders it is calculated on the net amount making it that little bit cheaper for you.
Solicitors Fee
There are usually solicitor's fees as the lender will use solicitors to place the charge on the property and draw out the loan contracts etc. The borrower is expected to pay for this cost.  The charges vary with different lenders.  Some lenders will offer dual representation where the same solicitor will work for the lender and the borrower.
No Obligation Finance Quote
Every lender has different rates, and fee structures.  The results provided by our calculator are an approximate guide only.  For an exact quote please call out experts who will take a few details and send you an exact quote based on your circumstances, tailored to your needs.
Relevant news