Review focus: Global Great Hotels: answering investment and holiday needs?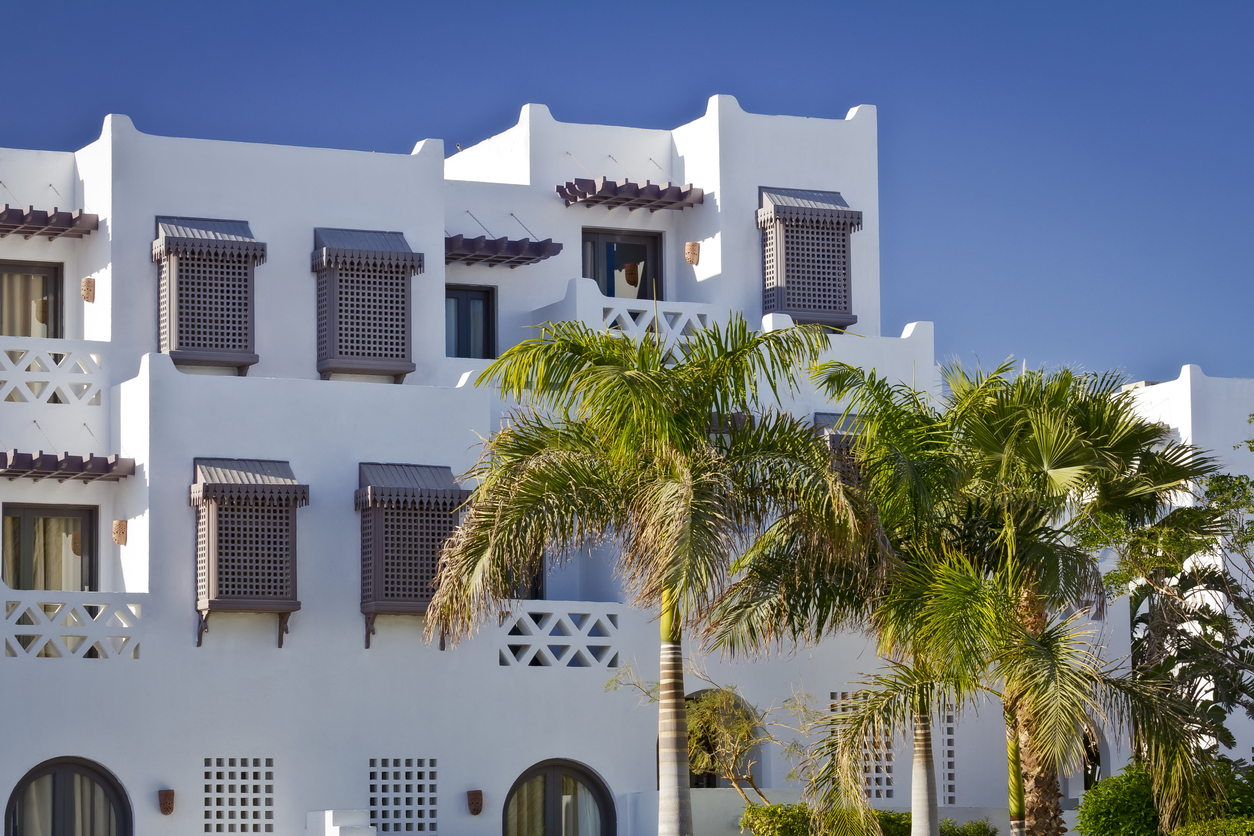 What choice does the British public have when it comes to property investment in Europe?
Many of us have always dreamt of owning a property abroad, especially in the likes of Spain, where let's face it, it's cheap and easy to get to, and not too "foreign" for us!  But where do we start?  As we sit in front of the television, obsessively watching all those programmes about buying houses and buy to lets overseas, driving our families mad, are we really going to do it?  Or is it just a pipe dream?
We've heard the horror stories, where people have moved over there lock, stock and barrel, then changed their minds and wanted to come home, only to find that they can't sell their Spanish or Portuguese property and they can't afford to buy another British one.  We'll never be that stupid, we think.  Yet there's something nagging in the back of our minds, were we just love the thought of owning something over there.
Another worry is how:  how on earth do we go about it?  There are billions of websites promising us our nirvana hiding round the next corner, with trailing bougainvillea and all the trimmings…but do we trust them?  We don't understand the Portuguese legal system.  Then we start to go cold.
However, what if there was a different way?  A system especially tailored to your needs?  A safe way to invest in property in Spain, enjoy all the benefits of property investment, and the corresponding income, still have the use, but just none of the hassle.  Decide for yourself, but it's available today, and it's by Global Great Hotels:
Global Great Hotels is a high-end hotel chain which offers tailor-made holidays and investment opportunities in a "members only" environment.
They have 11 stunning properties situated on the East Coast of Spain and the Balearics.  These are luxury, self catering apartments and townhouses, offering a home-from-home environment to the discerning holiday-maker.
HOW?
To become a member, customers invest in what is known as "Real Estate Periods".  These are seven nights' accommodation plus an additional seven nights accommodation per year.  They are flexible in terms of when and how one takes them.  Clients often own two or more of these products.
RETURN ON INVESTMENT?
​This is where we felt they really stood out and would be right up some of our readers' streets:  members can either use their "Real Estate Periods" for their own holiday time or:  1) put them up for rental through a "Rental Programme".  This means that they cede their "Real Estate Periods" to Global Great Hotels who rent them out for them via their vast network of tour operators, and in return they receive an income.  Customers also have the option and freedom to rent them out themselves using their own marketing, although it seems that most members use the company, as they have the time and the knowhow, so members don't have to do anything, just fill in the form authorising the cession of their property, and Global Great Hotels do the rest.  And/or 2) customers can also access the hugely popular "Referral Programme" where they can book a holiday for friends, family or anyone they please and should they become a member, clients receive £1,600.  The company will organise the whole thing for them:  flights, car hire/transfers etc, so they don't have to actually do anything.  Should customers wish, they can use the referrals as rentals, and rent them out to whomever they want, earning a profit from the referral holiday, and again, receiving £1600 per membership entered into.  After three successful referrals, clients are entered into a bonus pot to win £5,000.
So this goes back to what we were saying above:  instead of plunging into the dark and purchasing a property that you have to look after:  utilities, upkeep, maintenance, routine repairs, insurance, pool maintenance, the list goes on, in a language and culture perhaps you're not as familiar with as you thought you were, here you get all the advantages of owning a property abroad, but none of the disadvantages.  Global Great Hotels simply let the property out for you, and you sit back and reap the rewards.  Too good to be true?  They're a hotel company not a holiday charity, and they take a 15% commission.
HOLIDAYS
Whether or not clients have decided to cede their "Real Estate Periods" to rental, they can still holiday.  The main reason, it seems to us​​, that people join, apart from the investment side of life, is to enjoy amazing, often unusual, tailor-made holidays.  Through becoming an owner, not only can clients use the eleven Global Great Hotels home resorts, they can access thousands of luxury hotels and resorts worldwide.  On top of that, because at the end of the day, Global Great Hotels are a huge tour operator in their own right, clients' assigned customer service assistants can create a tailor-made experience for them, be it a city break, a cruise, a safari…their imagination is the limit!
As Global Great Hotels is an established tour operator with many years' experience, their own personal holiday assistant is able to get customers huge discounts on all aspects of their holiday experience.  Members have a concierge service, which as a benefit in it's own right, is hugely popular worldwide.  It should be noted that this comes with the membership, unlike some systems where this has to be purchased separately, which is hugely impressive.
We are all online, and the school of thought until recently has been that we can book our holidays very easily ourselves without requiring a "tour operator" or "concierge".  However the trend is changing.  We now have access to so much choice and so many options, that it is often overwhelming, and you end up confused, booking the wrong thing or not bothering at all.  We don't have time for this in our busy lives!  So this system is extremely popular, and they have tapped into it at the right time, it seems.  Thanks to their experience, I think we can safely say, that having a dedicated personal travel assistant to do it all for you, and most importantly for the majority of people, being safe in the knowledge that they are getting the best discounts for you at the same time, is certainly peace of mind.
WHY?
Having spoken to several existing customers, what they like most about being a part of the company, is that they are made to feel special.  In a World where we are often just a number, having your own, dedicated concierge service, not only for your holidays, but your investment portfolio ​as well goes down extremely well with the members.
They also like the fact that as above, they don't have to worry about their bookings, as everything is taken care of for them.  The fact that they can allow their children, grandchildren, friends etc to use it, makes it extra special for a lot of people.
In summary, for those who have always dreamt of owning property abroad, but haven't been brave enough to take the plunge, and still wish to take holidays at the same time, Global Great Hotels is probably one of the best options on the market.
Relevant news