How To Get The Best Price For Your Car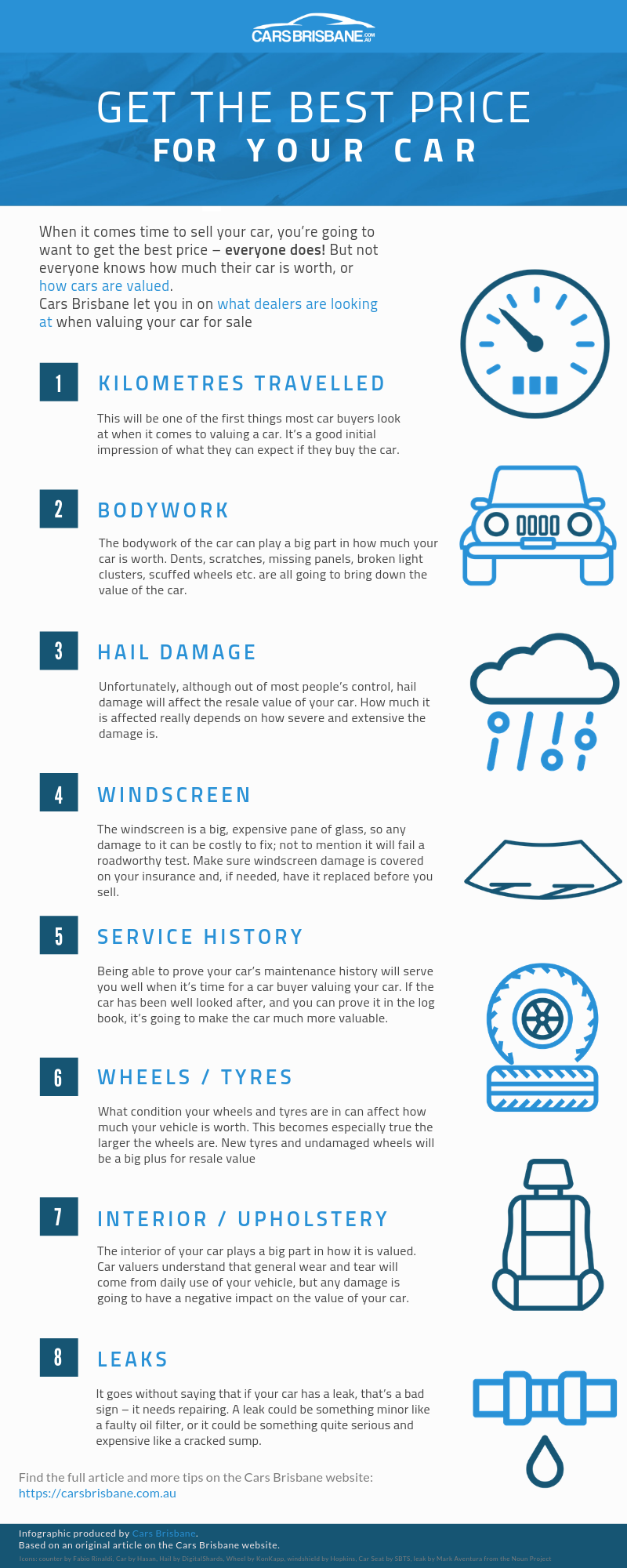 When it comes time to sell your car, you want to get the best price possible – everyone does. Whether you're selling your car privately or to a dealer, there are many things you can do to help you get the most out of the sale. Some are preventative measures that6 you should employ form day 1 of owning the car, others are ongoing maintenance jobs, others are 'quick fixes' that you can do right now.
Trusted Australian car buyer, Cars Brisbane, are on a mission to educate people a little more on the world of car sales. Using their years of experience and insight, they curated a list of the core features they will look at when buying a vehicle, and that will help determine its price. See the inforgraphic below for some top tips on getting the most value for your car, and what you can do when you get your next vehicle to ensure when it comes time to sell again, you get the best possible price.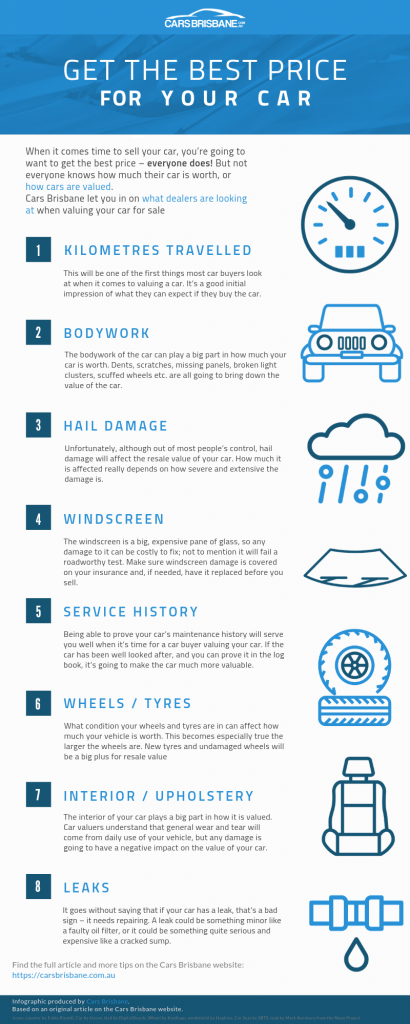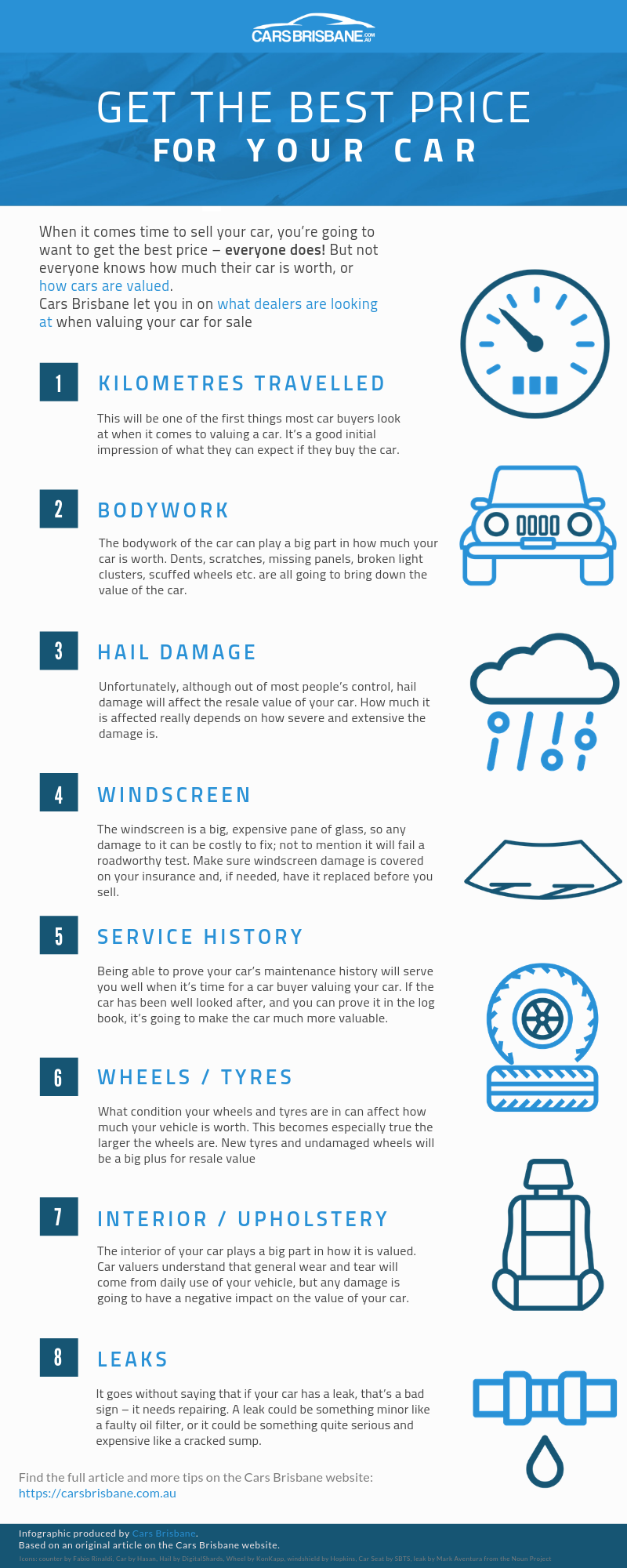 You can read the full article on the Cars Brisbane website, where there are more handy tips on many other car-selling-related topics.
Relevant news