Comparing the Best Money Transfer Services for You: Transferwise vs. OFX vs. Moneycorp vs. XE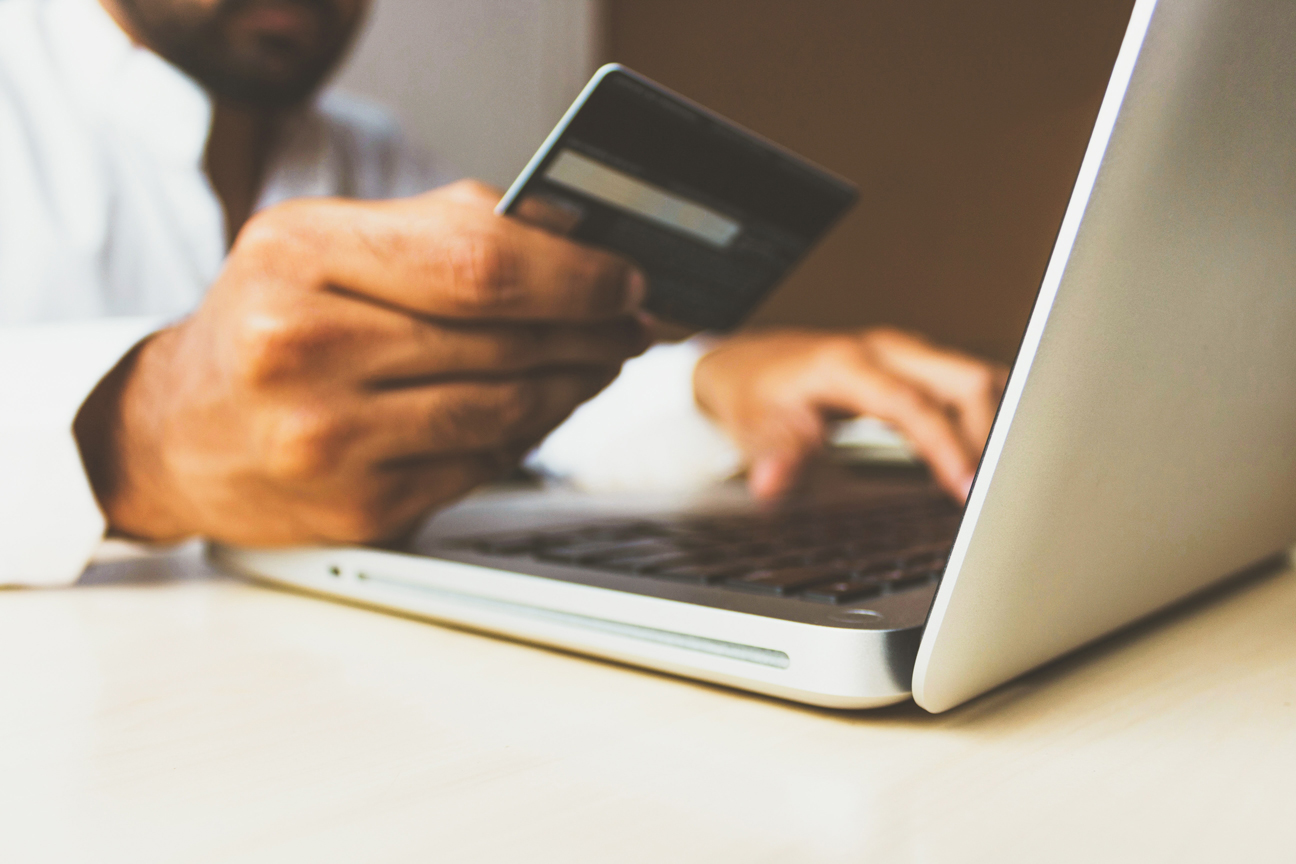 Before You Continue…
MoveYourMoney is a website reviewing and comparing online casinos that operate under the UKGC license in the United Kingdom. From time to time we may publish articles that aren't gambling related if we believe the topic if of significant importance. You can either
OR
Check the top casino payment guides:
Popular Casino Payment Methods
Comparing the Best Money Transfer Services for You: Transferwise vs. OFX vs. Moneycorp vs. XE – full article
There are a handful of reliable money transfer companies in the market, however, not all of them offer the same services.
To determine which of them is a better fit for your company, you need to consider things like the company's service and transfer fees, global coverage, foreign exchange rates, and secure processes (among other things).
One of the best ways to find the best fitting service for you is to make an industry comparison of money transfer companies and differentiate what they have to offer.
In this post, we'll compare four money transfer companies: Transferwise, OFX, Moneycorp, and XE, and assess how each service serves similar functions that differ from one another.
Transferwise
Transferring money should be fair, low-cost, easy, and fast (approximately next day delivery) – and that's what Transferwise aims to deliver.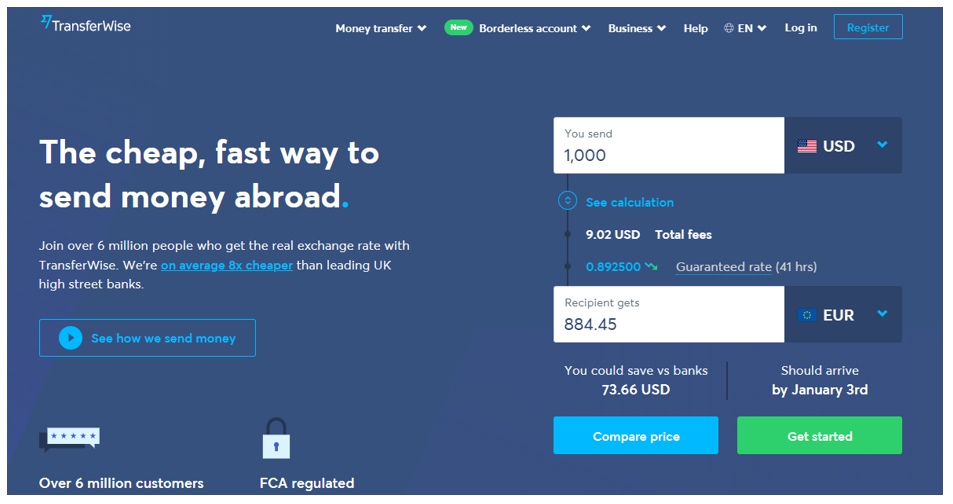 The company offers low and fully transparent fees – charging a percent of the amount to be transferred and a flat fee for specific transfer routes or depending on the currencies you're sending from and to – like USD to EUR.
What makes TransferWise stand out is when it receives and processes your money, the service uses the true mid-market rate – offering you highly accurate and fair exchange rates.
Plus, the service will lock the exchange rate for you for 24, 48, or 72 hours (depending on the currency) so you're not affected by exchange rate fluctuations and guarantee that your recipient receives the specific amount you sent within that period.
In terms of usability, TransferWise's website offers a pretty straightforward process – from signing up, payment page up until you complete the transfer.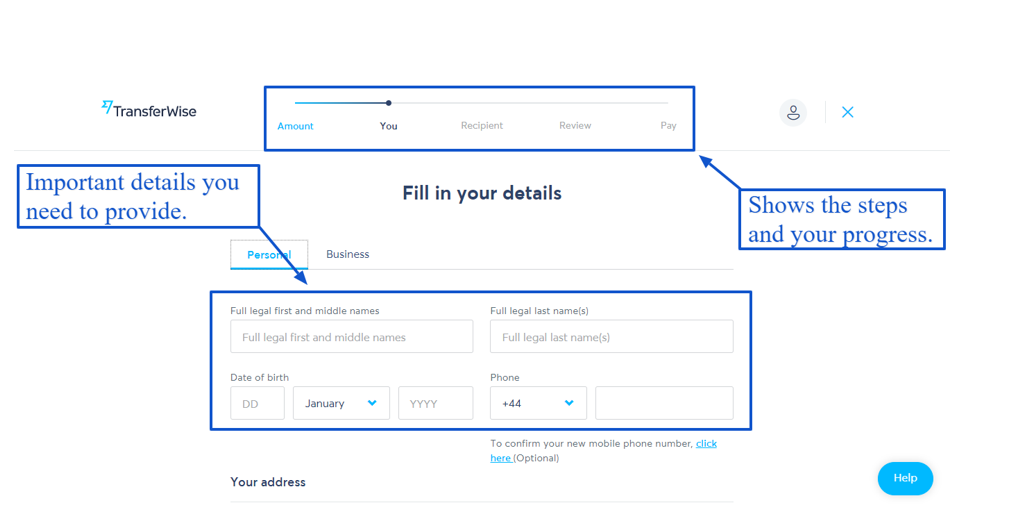 Security will always be vital when sending money – even when cryptocurrencies replace regular money transfers in the future – and TransferWise provides the necessary protection measures.
The service submits to the regulations set by the places it operates in – including the Financial Crimes Enforcement Network (FinCEN) and the Financial Conduct Authority (FCA).
TransferWise also offers security measures in place like a two-step login and other verification procedures to help keep your data and transactions protected.
Additionally, TransferWise offers excellent customer support by providing you with a comprehensive help center and FAQ, live chat, email and phone support (even to non-customers).
OFX
OFX provides money transfer services to more than 80 countries through its mobile app and website – and it's one of the companies that offer some of the lowest fees.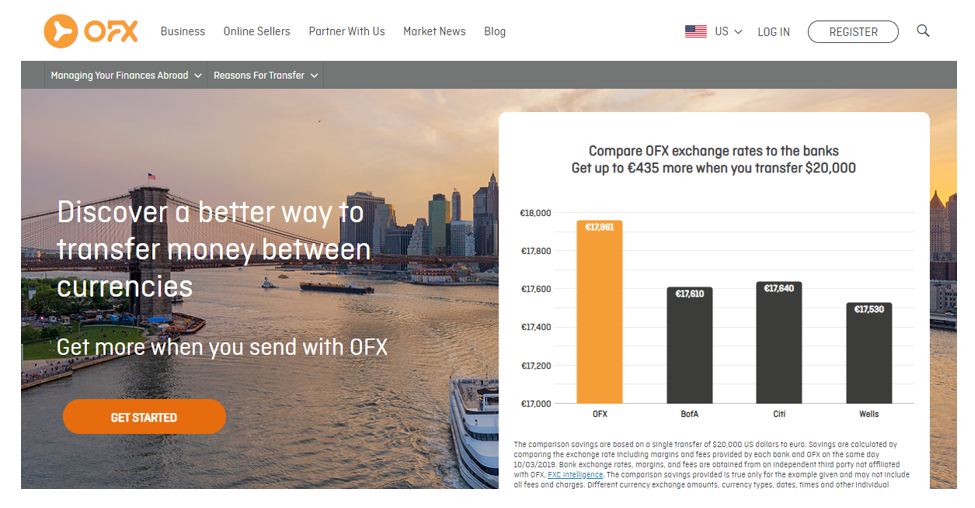 Although OFX doesn't limit the maximum amount of money you can send, you'll need at least a thousand dollars to transfer from your bank account to your recipient's bank account.
OFX doesn't charge transfer fees regardless of the amount you send – meaning the entire amount (without deductions) is converted at the exchange rate you agree upon with the service.
When you agree on an exchange rate, the service locks it so your recipient gets the amount you sent, regardless of shifts in the exchange rate.
Most OFX payments are settled through domestic bank accounts but without receiving bank fees or intermediary fees (except for currencies, like JPY, that may require additional fees because of local regulations) – allowing cheaper money transfers for you.
Transfers with OFX will take two to four business days on average – including the transfer of your funds from your bank account to the company and the delivery time to your recipient.
Like all Authorized Payment Institutions regulated by the FCA, the service holds its clients' funds in separate segregated accounts, so the money you transfer remains safe should the company run into financial difficulties.
OFX's mobile app shows you features like the status of your transfers and current mid-market rates.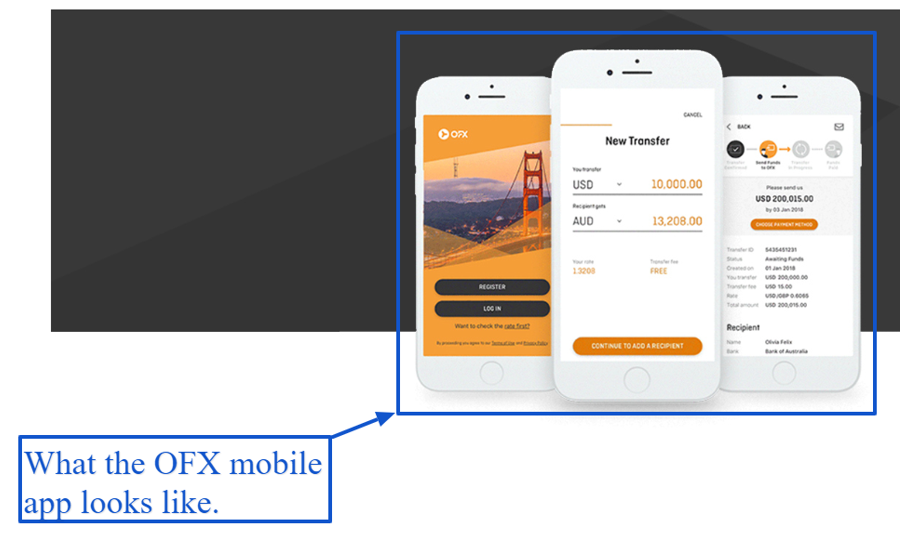 OFX also offers customer service that you can reach at any hour and across different time zones and an FAQ page, but it doesn't have a live chat feature, and you have to log in before you can view the exchange rates.
Moneycorp
MoneyCorp is one of the most experienced and largest foreign exchange companies that you can use for your international transactions.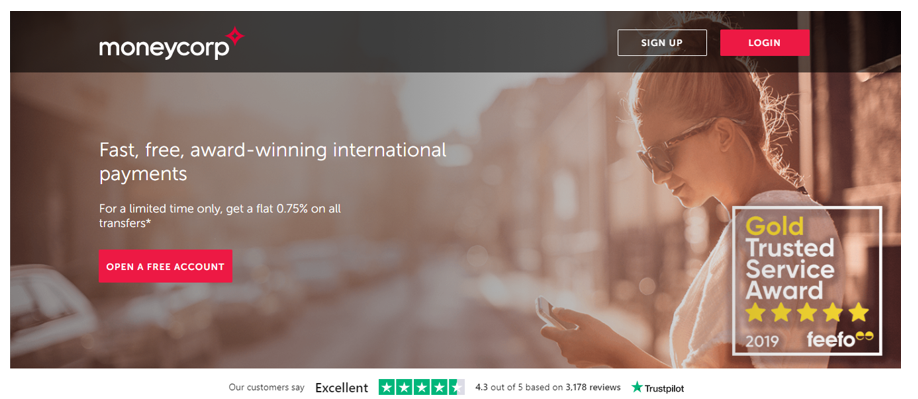 You can make international payments and transfer money securely through Moneycorp's 24/7 online platform or call and have experts assist you with the process.
If you use the Moneycorp app or the online platform, you'll be charged a flat fee of around $6.50 for a standard one-off transfer and approximately $11 for the express service.
You could also save on your overseas transfers since the service's exchange rates are usually three to four percent better than other high street banks.
Moneycorp does base its exchange rate on the mid-market rate but adds a one to one point two percent margin – which provides you better rates than your local bank might offer.
To get a final quote, you'll need to visit the website or use the mobile app to calculate your transfer with Moneycorp.
Speed-wise, the minimum transfer time with Moneycorp will take two to five days – which is a bit longer than the competitors on this list.
However, one downside to the service is it converts into pounds when you make payments from the US, plus the charges that come with it.
This means the currency will be converted twice, and you'll need to pay extra because of this two-step process.
XE
XE makes setting up your account online easy with its secure online platform, download the mobile app, or contact the customer service center to do international money transfers.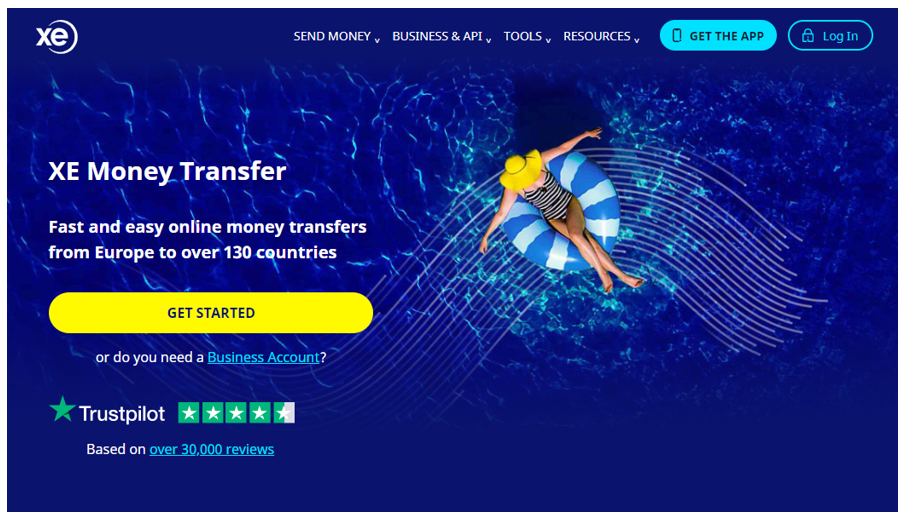 You have the option to fund your transactions through your bank account or debit card.
Although XE Money Transfer doesn't charge you transfer fees, there are instances where you'll incur charges – such as when intermediary banks or the bank that receives your funds deduct fees for crediting your payment.
To avoid incurring these fees, you'll need to check with your receiving bank first to understand all the accompanying fees.
XE offers an exchange rate that is different from the mid-market rate. Instead, since the service specializes in global currency markets, it provides you access to live exchange rates reflecting market conditions.
The service does offer quick transfer times of about one to two days, and it doesn't have a maximum amount limit for your money transfers.
Additionally, XE offers assistance if you need help with your transactions – such as a personal account manager – if you're sending large amounts.
You'll also get advice if you want to make multiple payments, target specific rates, and other needs – including customer service you can contact through email or phone.
Which money transfer service is for you?
Finding the best money transfer service for you depends on your needs and whether or not the service meets those requirements.
The four discussed here can be your starting point in helping you assess if they provide the best solutions for your money transfer needs.
What other money transfer companies do you know that can be a strong contender for the ones mentioned in this article? Let us know in the comments section below. Cheers!
Relevant news