Regulators Warns Against Money Laundering Amidst Covid-19 Pandemic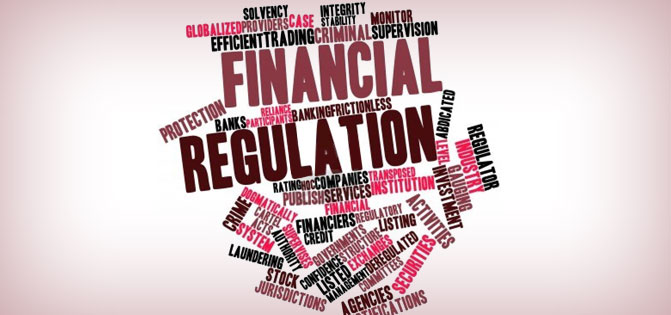 Regulators around the world warn financial institutions against money laundering crimes amidst the Covid-19 pandemic. Charitable initiatives by big companies, non-profit organizations and private entities surfaced fast in the everywhere as the covid-19 pandemic continues to spread.
Campaigns accumulated large amounts of funds from philanthropists and businesses.  The need for additional funds to purchase and distribute medical and sanitation supplies for front liners caused an influx of money to charities and initiatives.  International transactions during the outbreak are inevitable.
Criminal groups might see it an opening to transfer illegally collected funds and goods across borders.  Regulators believe that extra measures are needed in verifying transactions linked to international trade.
Regulators warns against money laundering crimes
The European Banking Authority (EBA) released statements on Tuesday warning institutions that they have seen proof that new criminal activities are emerging in international transactions made during the spread of the virus.
The regulating body said that their past crisis experiences suggests that illegal funds transactions will continue.  EBA noted the increasing number of cybercrimes that includes frauds and scams related to covid-19.
The warning said that fake fundraising campaigns emerged, as well as, fraudulent networks that sells relief goods at a higher price.
John Binns, partner at BCL Solicitors LLP and specialist in financial crime and money laundering, said that businesses needs to be practical by ensuring that their Anti-Money Laundering responsibilities are met despite having to operate with less employees.
The specialist noted that new typologies of fraud, money laundering opportunities, and sanctions evasion need serious attention.
EBA fears the risk of crimes brought by international trade.  The regulating authority said that financial institutions need to be critical to the origin of unexpected cash flows moving into their system.  The statement warned badly affected regions are prone to money laundering crimes.
EBA said that people should expect that money coming from companies involved in international trade will reduce.  The institution advised that financial institutions should check the background and the purpose of every transaction and see to it that they are not suspicions.
Fighting money laundering crimes amidst covid-19 outbreak
The fight against covid-19 is not limited to the healthcare but security as well.  As front liners and support groups fight the pandemic with their lives, there are people waiting for a chance to abuse the situation.  Globally, actions are taken to address the issue. Crime watchdogs are doing their part in the battle against the virus.
The US Financial Action Task Force (FATF) watches over abusive transactions as the pandemic continuous.  FATF advised governments to work with financial institutions and other businesses to address the risks brought the virus to the financial industry.
Financial Crimes Enforcement Network (FinCEN) released a guidance that asks financial institutions to ask for their assistance as for all their concerns about covid-19 and if they have experienced delays in filing the required Bank Secrecy Act (BSA).  The regulating body warned of potential criminal activity.
FinCen noted crimes including imposter, investor and product scams and insider trading.  The regulating body said that institutions should refer to their 2017 advisory for the descriptions of those types of crimes.
Relevant news