Government Loans Available For UK Medium, Small Businesses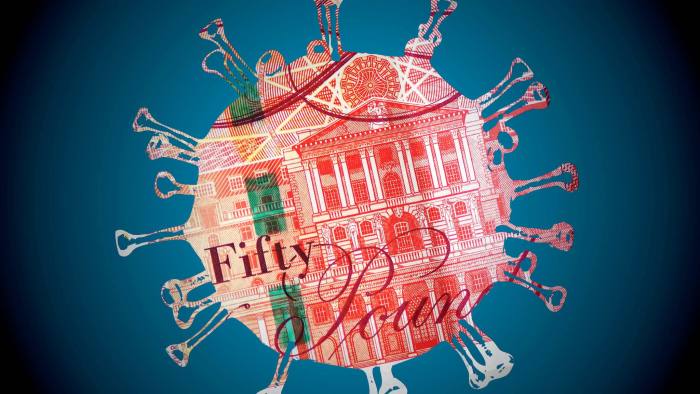 Global economy had been badly hit by the effects of the pandemic. Affecting stock markets and the business trade worldwide. Even large corporations and companies had suffered from economic damages.
But small and medium businesses had suffered badly from this pandemic. With the fact large companies could have the chance to recover after this crisis. Meanwhile small business that is funded solely by the owner is feared not to do the same. The only end for this small business could be closure. Closure due to not being enable to fund their business.
United Kingdom (UK), look directly to this problem. UK values small and medium business in the recovery of their economy. With this after imposing mortgage payment holidays. The government has now offering government loan for small and medium business. This is due to the large impact of the pandemic in these businesses.
UK's provides £1 billion worth of government loans for businesses
After making a move for mortgage payment holidays for workers. UK is now giving attention to the small and medium businesses in their country. Reports collected had revealed that over £1 billion worth of government support or loans had reach this businesses. This loans are provided under the Coronavirus Business Interruption Loan Scheme (CBILS).
UK's Treasury had promised £330 billion worth of state-backed loans. This money had been split between the Bank of England who is running financing scheme for big business. The other half was for the CBILS financing scheme for small and medium sized businesses.
UK Finance, revealed on Wednesday that £1 billion worth of loan had been released to these said businesses. It was also added that over 20,000 formal applications are to be assessed. Adding to this there are tens thousand more trying to apply for this loans.
Federation of Small Businesses (FSB), national chairman Mike Cherry, said that these numbers of applicants is an improvement. Cherry also added that amidst this there are still a lot of work to be done.
CBILS intended for small and medium business
The Coronavirus Business Interruption Loan Scheme (CBILS) was announced by Chancellor Rishi Sunak just last month. The main aim of this scheme is to prove assistance to small and medium business. As to the reports £700-million worth of loans had been granted just last week. Banks have also provided over 6,000 CBILS to its customers.
Even with this number Cherry, states that a lot of members are having difficulty in applying. For it is difficult to proceed to the formal application stage. He also added that even being able to get the forms. The processing is very demanding for those who are new to this.
Even with this, UK Finance had said that this program had now gathered its momentum. They also revealed that 1,800 loans amounting to £300 million were recorded over this Easter.
Chancellor Sunak, states that getting finance to businesses is one of the key plan. Key plan of the government to support jobs and the economy during this crisis. As to him they're also reaching out to lenders. In order to ensure the support reaches the in need as possible.
Relevant news