COVID-19 Outbreak Continues to Affect Industries in Europe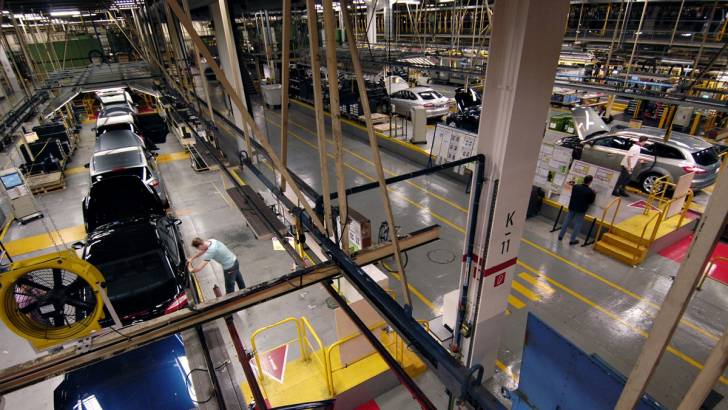 For this past few months COVID-19 pandemic had continue to hit every country in the world. Resulting to not so good effects on country's economic status and industries.
Stock market meltdowns and economic crisis can be seen in the news daily. Europe had not been safe from the hit of the pandemic. Even with the fact that it is composed of highly urbanized countries. The pandemic had also recorded great damage in Europe's economy and leave a lot of death casualties.
Industries in the region had been greatly affected by this current situation. Some industries had shown gradual recovery from its effects. Meanwhile some are still experiencing the damaging effects of the pandemic outbreak.
Pandemic outbreak continues to affect Bitcoin trade and gold industries in Europe
The pandemic outbreak had brought crisis to some industries in Europe. Cryptocurrency trade in this region had been badly affected. Bitcoin continues to lose confidence from its users. Bitcoin's (BTC) price range had reach $7,500 in recent records and prices is still struggling.
This price struggle brought lacklustre or lack of trust of the users. Continues drop in BTC's price will cause a lot of damages in this industry. Further dropping of in prices are still expected in the long run.
Meanwhile gold industry in Europe is now gaining recovery from drop in prices. Currently profits from gold are slowly rising. As to the reports gold price is around 0.7% but failed to be above the price range $1,750. Even failing to break the said price range it appears that gold profit had once again kick up. Profit range gradually rising up is a good sign for people in this industries.
Business re-openings and oil prices recovery a good sign for Europe's recovery
Europe's loosening some of its restrictions had gain a lot of positive feedbacks from investors. This news had lead business people to talk about business re-openings and resumes some business operations. Investors seen this as a good sign and consider as first step towards recovery from the pandemic.
European investors sees this business re-openings as a huge improvements. This improvement are giving positivity towards economic recovery. For some this re-openings are only premature steps and point out that investors are getting ahead of this things.
Conversely to this arguments most of Europe's business people are still grasping to this first step of their recovery. Strongly believing that it may be a small step but every success starts with a single step.
Investors regards oil prices in Europe as a focal point in their economy. Oil prices are surprisingly rising up amid its great drop last week. Stocks of oil and gas in this region reported to rise up to 3%. This cause for oil prices to be stabilized.
Having a stabilized oil prices is a good sign. For oil prices are indicator of global demand, and economic health that investors are really particular with. Stabilized prices is seen as a great improvement in the region's economy. After experiencing a lot of economic challenges this past few weeks.
Europe is now facing a lot of challenges because of this pandemic outbreak.
The only thing they're wishing for is for this pandemic to end. In order for their economy and industry to recover. For the longer this pandemic last, the greater damage in the economy and other sectors it could make.
Relevant news