Deutsche Bank: Sells Bonds for Boosting Its Capital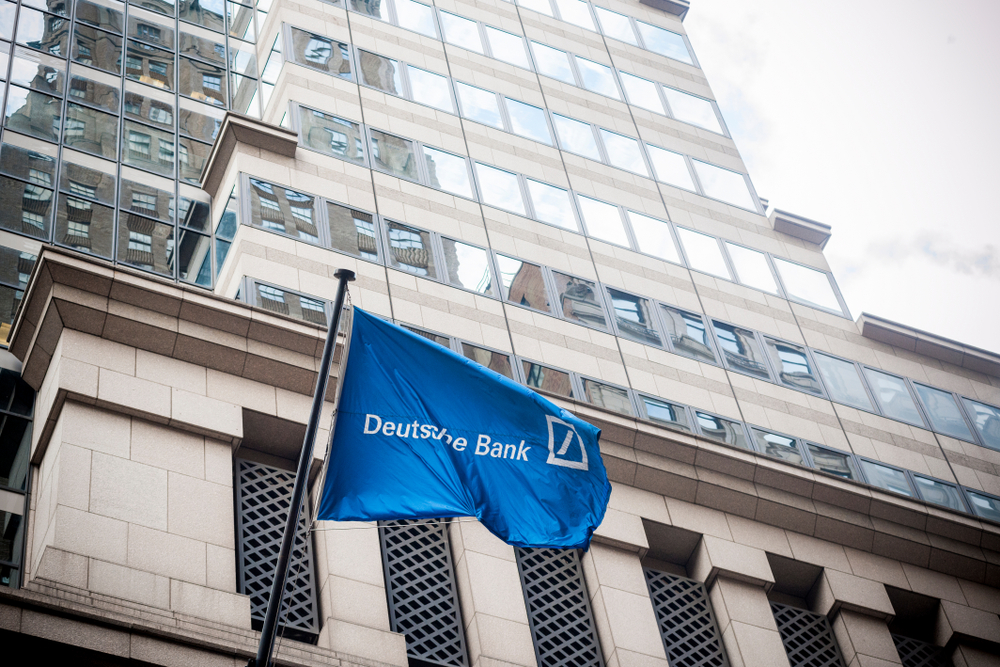 Many in the financial sectors had been badly affected by this pandemic. Financial institutions such as banks had experienced large losses this past few weeks. Affecting their economic and financial stability.
Banks are playing a vital role in this pandemic by providing assistance and loosening their measures when it comes to debt. Just like industries, banking companies are also suffering from the impacts of this pandemic economically. Mostly of banks as of now is struggling to keep up into this current situation.
Globally banks are now making unexpected moves just to survive during this pandemic. Deutsche Bank, one of the major banks in Europe had is now into selling some of its bonds. Mainly this is to lessen the impacts of the pandemic and to boost the bank's capital.
Recession pushes Deutsche Bank to sell some of its bonds
The current pandemic hitting our economy had cause a difficulties in some banks worldwide. European bank Deutsche is now into selling some of its bonds for boosting the bank's capital. This move by the bank is seen as a fierce move for this fierce situation.
Bonds selling is fuelled by the looming recession in the market. As of today Deutsche is offering subordinate bonds in order to boost its capital ratio.
Statement from the bank last Monday, stated that Tier 2 or also known as euro dominated bond will enable boost in the bank's total capital ratio. They also added that this will also improve the buffering aspect against the regulatory capital requirements.
Deutsche will be selling a large amount of Tier 2 notes. Approximately it will be worth €1.25 billion. This Tier 2 notes will be sold at a 600 basis points probably above the expected benchmark midswap rates.
This move were issued as to Deutsche Bank Treasurer Dixit Joshi, because as of now the market environment is supportive. Joshi also stated that this issue will also help in supporting the anticipated growth of their clients.
Deutsche Bank launches a new bond
After the bank's move on selling some bonds in order to boost its capital. Deutsche had announced their launching of tender for the €2 billion on its still existing bonds. This will be providing liquidity and ensures the bank's investors.
Joshi added that if this deal will be successful this could also boost the bank's quarterly earnings. He also added that it will probably provide accounting benefits for the bank in the future.
They are ensuring investors that this new bond would not affect the bank's Tier 1 common equity ratio. Tier 1 ratio is very important for it is the key measure of a bank's financial strength. Nevertheless this will make the gap wider between the maximum distributable amount and the total capital.
Observable improvement had in bond issuance had been seen since the pandemic outbreak. Currently Tier 2 bonds are at more than 100 basis points tighter compared last March. Regulatory changes in Deutsche now allows banks to utilize more debt that are subordinated in order to meet the regulatory requirements. This had been a great help in cutting the costs.
Deutsche Bank is now just waiting to see the results of this action they had taken. Nevertheless they are hoping that this will truly boos their capital. In order for this bank to recover from the impacts of this pandemic.
Relevant news