French-German Alliance For EU Economic Recovery Fund Proposal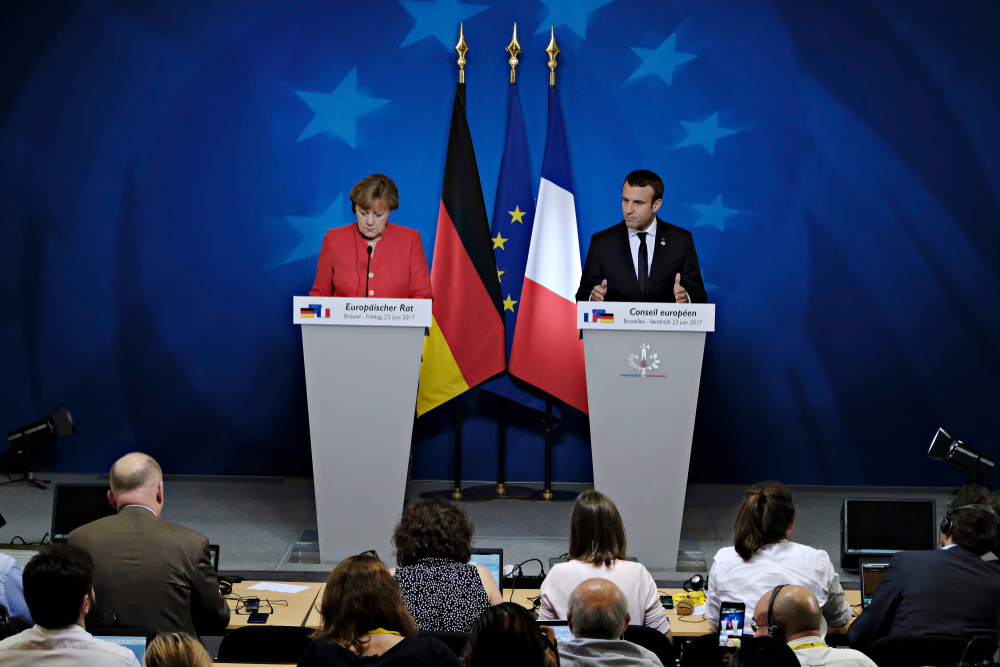 Europe had recorded a lot of losses during this pandemic. The region had been facing both economic and health crisis since this pandemic had started to hit the region. Economy in Europe had experienced series of downturns and fallouts for these past few weeks.
Economic stability and sustainability of the region is now being test by this economic crisis generated by this pandemic. Europe's economy is in great jeopardy as of this moment. Regarding this economic concerns, investors and other business sectors are getting the attention of the European Union (EU).
EU is expected by various sectors in the region to provide assistance to those who are badly affected by the impacts of this pandemic. How could EU take actions and provide assistance if the union doesn't have a fund to finance this responses? In regards with this matter in funding recovery plans France and Germany's leaders jointly presented a proposal in order to finance the union's recovery plans.
France and Germany jointly proposed for €500 billion fund for EU's recovery programs
EU had been struggling for in finding a way to fund its recovery plans, as its member states had been very pessimistic to the past plans presented. Unexpectedly leaders of Germany and France had rolled out their proposed plans to finance the EU recovery programs.
French-German proposal suggest a fund worth €500 billion or approximately $543 billion. This fund will be mainly utilized for providing assistance to those people and places badly affected by the economic fallout.
After a video conference between French President Emmanuel Macron and German Chancellor Angela Merkel, that this plan they had proposed would allow EU to borrow money from financial markets. Mainly this is to provide help to sectors and regions that are particularly and greatly affected by the pandemic.
Contents of the proposal includes that the money borrowed from financial markets will be distributed in the form of grants and not in loans. Mode of repayments for these grants will be made from the union's budget.
Chancellor Merkel, stated that they had chosen an unusual path in this proposal. Mainly because the crisis is also very unusual in nature. President Macron on the other hand, said that this proposal is to ensure that Europe will move forward from this pandemic.
The French President also emphasis the solidarity should arise between the EU's member-states. Pres. Macron believes that they must draw all lessons they could get from this pandemic crisis the whole region is facing.
EU-member states expresses their outlooks towards fund proposal
Member-states and high officials of the union had express their outlooks towards the proposal of France and Germany. President of the European Commission Ursula von der Leyen had positively welcomes this proposal. She stated that this plans presented had acknowledge the scope and the size of the economic challenges the region is facing right now.
Regardless of the commission's President stake in this proposal. Chancellor Sebastian Kurz of Austria, firmly expresses that his country will remain opposed to this proposed grants. This was expressed on the chancellor's Twitter, where he tweeted that their position will remain unchanged.
Austrian Chancellor expresses that their country is still willing and ready to help other countries, but it would be in the form of loans. They are also expecting that EU will reflect into this new priorities instead of raising the ceiling.
Italy's shows positivity towards this plan. Italian Prime Minister Giuseppe Conte, called the proposal presented as the first important step in the direction their country is hoping. But, as to him in order to provide aid and overcome this crisis this plan should be broadened.
This joint proposal by this two country would now face evaluations by the 27 EU member-states. In order to know if it is really the appropriate plan the EU needs to finance its economic recovery programs.
Relevant news