Retail expert claims high streets must re-fashion to survive
Published: 05/07/2018
|
Last Updated: 06/04/2020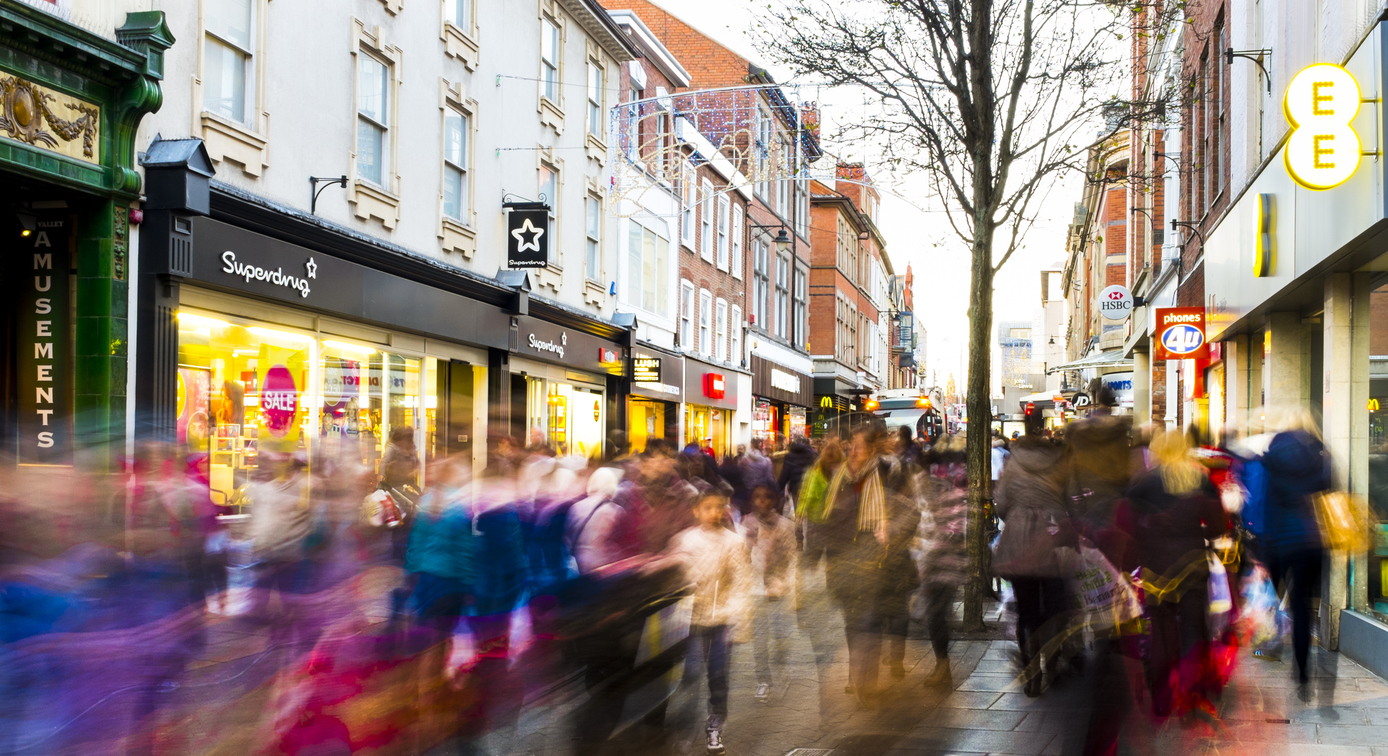 A report by influential retail expert Bill Grimsey has claimed town centres need to do away with the traditional model of brick-and-mortar shops anchoring high streets.
The independent review, dubbed the Grimsey Review 2, calls for town centres to be "repopulated and re-fashioned", saying there is too much retail space for today's market.
Following up from his first review in 2013, Grimsey says that libraries and public spaces should form the centre of our communities, as opposed to retailers who are increasingly struggling under changing consumer habits.
In the report, Grimsey, the former boss of Wickes and Iceland, says: "The first six months of 2018 have seen the highest rate of retail closures, administrations and company voluntary arrangements (CVAs) for more than a decade and there is no sign of a slowdown.
"Our cities, towns and communities are facing their greatest challenge in history, which is how to remain relevant, and economically and socially viable in the 21st century.
"Towns must stop trying to compete with out-of-town shopping parks that are convenient and with free parking.
"They must create their own unique reason for communities to gather there – being interesting and engaging and altogether a compelling and great experience."
He said that high streets should be community hubs, featuring housing, entertainment, office spaces and a small amount of retail space.
"There is no point clinging to a sentimental vision of the past," he added.
"Bricks and mortar retailing can no longer be the anchor for thriving high streets and town centres."
The report comes at a time when the traditional retail industry is going through significant struggles. A number of industry staples have been forced into administration or store closures, including Toys R Us, House of Fraser and Poundworld.
According to the report, 28,000 staff in retail have lost their jobs already this year, and 40,000 may follow before the end of the year.
The Local Government Association's economy spokesman Martin Tett echoed Grimsey's sentiment.
"Many councils throughout the country are already leading the way in transforming the future potential of their town centres in the face of unprecedented changes in shopping habits and the retail landscape," he said.
"We are pleased that the report backs our calls for councils to have more powers and flexibility, particularly in relation to planning, to help shape and deliver vibrant town centres.
"The LGA stands ready to work with the government, councils and other stakeholders to help secure a prosperous long-term future for our high streets and town and city centres."
Read Also: