8 Places with a Cost of Living So Low You Can Quit Your Job
Published: 07/09/2018
|
Last Updated: 06/04/2020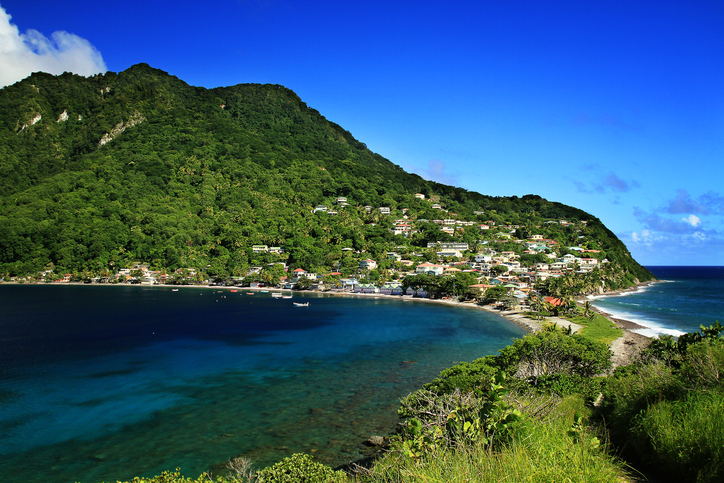 Everyone has fantasized about just walking away from their job and going to somewhere beautiful to live out the rest of their days. Most people don't actually go through with it because it just doesn't seem possible. The truth is that there are a number of places all over the world with incredibly scenery and a ridiculously low cost of living.
Kathleen Peddicord is one person who managed to turn her dream into not just a reality, but a business as well. She ultimately moved to Panama City in the country of Panama, and says that it's the best decision she's ever made in her life.
Peddicord has shared her top eight most affordable places in the world to live, and it is definitely worth taking a close look at. Those who want to live abroad but don't think that doing so is financially feasible will want to think again.
Carvoeiro, Algarve, Portugal
"Out of all the different places in the world, this is my favourite in terms of cost of living," says Peddicord. "Not many people know about this place and just how much it has to offer."
Carvoeiro's rocky coastline and delicious food is just a couple of the things that appeal to Peddicord. She says that this is an excellent location for single women to become entrepreneurs. Considering the current value of the Euro, it is a great place to live for those who don't want to work very much.
Those who move here can easily get by on £1,200 per month. Rent usually costs around £600-£700, and even the local entertainment is very cheap.
Medellin, Colombia
While many people will associate Medellin with Pablo Escobar and his now extinct drug empire, it is quite a peaceful place to live. Peddicord talks about this place like it is heaven on earth, saying "It has a very rich culture with kind people and incredible scenery all over."
One of the things that make Medellin such a great choice for those who want to live well on a budget is the current U.S dollar to Colombian peso exchange rate. Peddicord says that most people would be surprised if they really knew just how luxurious of a lifestyle they could have here.
Those who move here live comfortably on a budget of £1,600 per person. Transportation here is very efficient and cheap. Even the food doesn't cost very much.
Las Terrenas, Dominican Republic
According to Peddicord, "Las Terrenas perfectly embodies the Caribbean but with a French influence." The overall infrastructure of this area is getting better, and it is easier than ever to become a permanent resident.
While it might be true that other areas of the Caribbean may be more developed, it's not always for the better. If you visit the Cayman Island or Bahamas, you will notice that the cost of pretty much everything is much higher.
A monthly budget of £1,000 per month can get you a decent place to live and cover all essential expenses. Many people have started moving here from the U.S. because it is such a beautiful and cheap place to live.
Santa Familia, Cayo, Belize
Santa Familia in Cayo, Belize, is another one of Peddicords favourite places abroad, saying "It is one of the best places in the world for those who want to escape the hustle and bustle of city life." This area is known for its lush green scenery and incredible beaches.
Those who live in this part of Belize can get by on around £1,200 per month. You can easily rent a house for the equivalent of £300.
Chiang Mai, Thailand
Thailand is a gorgeous place to live, and there are many areas where the cost of living is quite reasonable. Chiang Mai has some of the lowest prices for just about everything. It has a number of very old buildings that are fascinating to visit. You can also see an American doctor here for a very low fee.
A person can live fairly comfortably in this part of Thailand for around £1,000 per month. It is a very cheap but wonderful place to call home.
Read Also: