Full Time vs Executive MBA
Published: 28/06/2019
|
Last Updated: 06/04/2020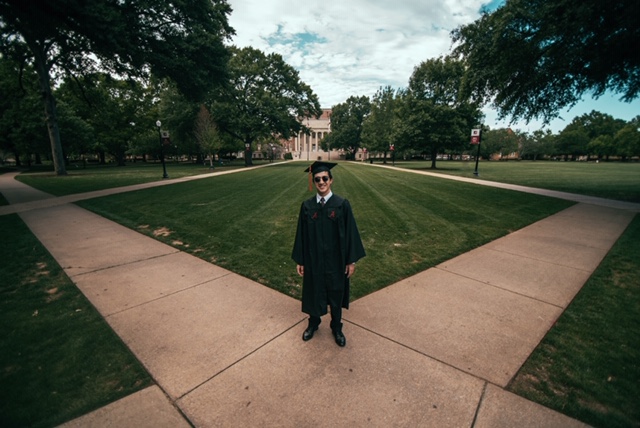 An Executive MBA is a great choice for those who want to upgrade their current skill set once they have been a professional for a while in their chosen industry.. It's for those who are executives or managers in business or who have the prospects of becoming so within the organisation they work for. 
Executive MBAs allow students to not only get their EMBA, but also work at the same time, so they can hold down their full-time jobs and get their salaries at the same time as studying for their degrees. A full time MBA on the other hand, is an MBA program in which the student will study full-time towards their MBA degree, usually without working at the same time, in order to then go into their chosen profession.
There's no age limit for the admission of those wanting to undertake an executive MBA, and they can be taken by anyone at any age who wants to do an MBA within the circumstances listed above. They are a great choice for people who want to learn further about business management. It's worth noting though, both do require you to be a postgraduate before you undertake either an MBA or EMBA.
Differences of an MBA and EMBA
If you want to get ahead on the competition in business an EMBA gives you a great opportunity to do just that, because it's for those who want to up their game professionally and they have already worked within their industry so they know what's current and what's not. 
It's a good idea though, that no matter whether you choose between doing an MBA or an EMBA, that you choose to take it in a school which specializes in business, like Hult International Business School for instance. Schools like this place a great emphasis on particular business methodologies within their modules, which will give you the skills you need to transfer and carry into the real-life workings of your chosen business' world. 
It's a good idea to make sure you get the specialist skills needed to succeed in business from an establishment that knows what you can expect from the business world upon graduation, and these types of institutions also have teachers who are still working professionals in the industry or topic that they are teaching students about. 
Deciding if full time or part time study is for you
Of course, it's a good idea to consider whether you want to study full time or part time, as this will probably be a big factor in your decision, if not the deal-breaker. 
So it would be a good idea to think about whether you want to work and earn a living at the same time as  studying for your degree, or if you want to spend your time focusing on the degree and nothing else, and consider what you can do within your own limits too. 
If you do choose to study and work at the same time, there are a few perks that come with this. For one, you could get your employer to pay for the degree, and not only that, it's a great way to apply the theory that you will learn in class in the workplace in a practical environment. 
Of course, the overall benefits and the impact of both types of degrees in their own rights are monumental in terms of what they can do for your life, particularly your work life, and the positive effect each type of degree can have on your career and your skill set. 
Quick explainers
Full time MBA 
Doing an MBA for a career change or thinking to do one for that? Think why? Maybe your existing degree doesn't make you as employable in your chosen industry as you'd like to be – you can choose to take a full-time two-year MBA course. 
These are a great option as they give you the tools so that you know the basics of business such as finance and marketing, human resources and operations, and the such like, along with the ability to choose to specialise in one of these routes. 
Executive MBA
An Executive MBA is a great way to help you climb the ladder in your chosen career and give you a greater depth of knowledge around business, to prepare you to manage a business, be it your own or someone else's. These courses also help accelerate your networking skills and help you run in the same circles as executives in different companies. 
Read Also: