5 Reasons Why Your Website Needs to Be Mobile Friendly
Published: 16/09/2019
|
Last Updated: 06/04/2020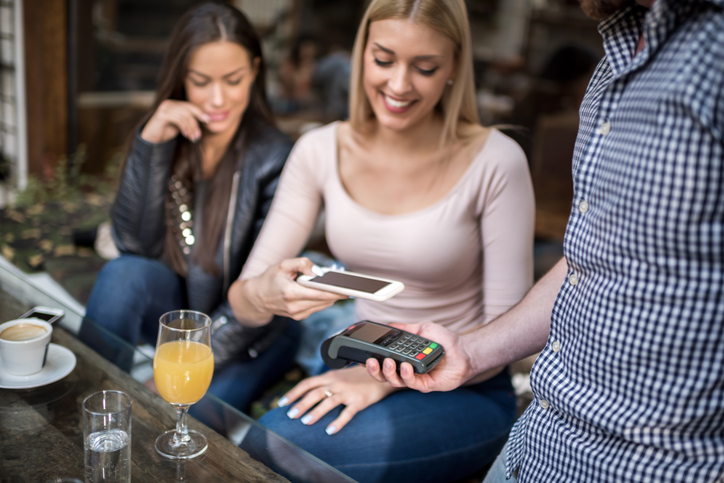 5 Reasons Why Your Website Needs to Be Mobile Friendly
When it comes to running a successful company website, there are many different factors that contribute to its growth, success and good reputation. However, today one of the most important things to consider when either building or updating your business website is just how mobile-friendly it is. With more and more users browsing on mobile than ever before, these are just some of the main reasons why it's so crucial to ensure your website doesn't get left behind.
#1. Your Customers are Using Mobile Devices:
The biggest reason to make sure that your website is mobile-friendly is very simple – your customers are browsing using their mobile devices. Today, it's more and more common for users to be visiting your site from a smartphone or a tablet rather than a laptop or desktop PC. 57% of all traffic is done on mobile devices, and this is a number that's growing every day. With more than half of your customers checking your website out using their smartphone, it's important to consider the type of experience that you are giving them.
#2. Build Trust:
Over 50% of web users report that they would not trust a website that's poorly designed for mobile, so if your site isn't mobile optimised, you're giving off a bad first impression, and worse – you're probably losing valuable customers in the process. Just like a secure website and excellent customer reviews, a clearly mobile friendly website that provides the best experience to visitors from the start is a trust symbol, and it's pretty silly to risk losing customers and business on something that's quite easily fixable.
#3. Improve Your Competitiveness:
If all your main competitors have mobile friendly websites, then you're not doing your business any favours by failing to follow suit. If it's not a top priority for you to optimise for mobile right now, then you could be putting your company in jeopardy. Not only have your competition most likely made sure that their sites are mobile-friendly already, but your customers are more likely to choose their sites over yours. StatusCake offers tips on mobile optimisation plus a range of services for monitoring your website progress which can help you see the difference that it makes.
#4. Boost Your Visibility:
One of the best things about having a mobile-friendly website is that it allows your business to reach a wider audience. Responsive websites are easy to view on any device, making sharing on social platforms easier and getting your content out there in front of more viewers. And, having a responsive website is a free way to make sure that your site is ranking better in search engines.
#5. Keep Attention on You:
Finally, one of the most important things about website success today is making sure that you are keeping your visitors' attention. In today's instant digital age, users have a pretty short attention span, and one of the best things about responsive websites is that they load quicker compared to those that are not responsive. And with most web users leaving if a website hasn't loaded in three seconds flat, this is becoming more and more important.
If your website isn't yet mobile-friendly, then it should be at the top of your priority list.
Read Also: