5 Business Benefits of a Strong Workplace Health and Safety Culture
Published: 26/11/2019
|
Last Updated: 06/04/2020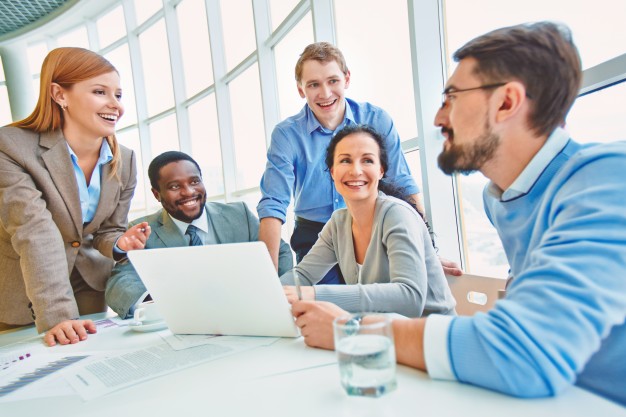 5 Business Benefits of a Strong Workplace Health and Safety Culture
A healthy and safe culture is desirable in every organization, and for a very good reason. Workers want to feel and be safe while in their workplaces. When the employees in your business feel that you care about their well-being, they will be willing to give back to you in a way that will be beneficial to your business.
The following are some of the main benefits of having a healthy and safe culture in your company:
Your profits will skyrocket
As a business, you are always trying to maximize your profits. Achieving this objective can be easier when you have a good health and safety culture in your business. When treated well and incidents appropriately addressed using tools such as incident reporting software, workers will feel obligated to contribute to your company's aims and goals.
Besides, a strong health and safety culture means that there will be less disruption to the operations in your business as a result of fewer sick days. A reduced number of injuries also ensures smooth operations in your business. These factors make it possible for your business to operate at full capacity and realize great profits.
Your brand will be strengthened
Taking care of your employees will have major benefits not only to them but to your business as well. The fact that you care a lot about the welfare of your employees can be a major selling point. You will not only retain your current customers but will also attract prospective buyers.
Besides, you will also attract a lot of interest from potential employees who are competitive in the industry. Such candidates will be interested in the fact that you invest a lot in your employees. Meanwhile, your customers and shareholders will value your social responsibility.
Having come from the days when the health and safety of employees were non-issues, it'd only be desirable that we keep it that way.
Happier workforce
Everyone wants to be healthy, happy, and safe regardless of whether they are working or not. When you guarantee the health and safety of your employees, they feel happier. Not only does being happier contribute to better results in your company, but it will also help you build a stronger personal relationship with your employees. Businesses should also make use of tools like incident reporting software to ensure that any unfortunate incidents are well-documented to allow for proper resolution.
Lower staff turnover
There are many disadvantages to high staff turnover. When too many employees leave the company almost constantly, it creates the impression that something is wrong with how the management treats the employees. You don't want to be in this position as it can affect the success of your business significantly. Besides, frequent recruitment is associated with unwanted disruptions that can lead to great losses and unwanted training costs.
Reduced legal and insurance costs
Injury and illness claims, business interruption, and property damage all cost a lot of money. These costs will suppress your business income significantly, leading to reduce growth. Besides, a business could be subject to hefty fines if it does not conform to the set health and safety practices.
Having a strong health and safety culture in an organization is one of the best ways to give back to the employees for their good work. It goes without saying that happy employees will do everything in their power to do their job in the best way possible. That way, a business can soar to greater heights and achieve better results in the long run.
Read Also: