Lamborghini Arrives Into The eSports Arena
Published: 04/06/2020
|
Last Updated: 05/06/2020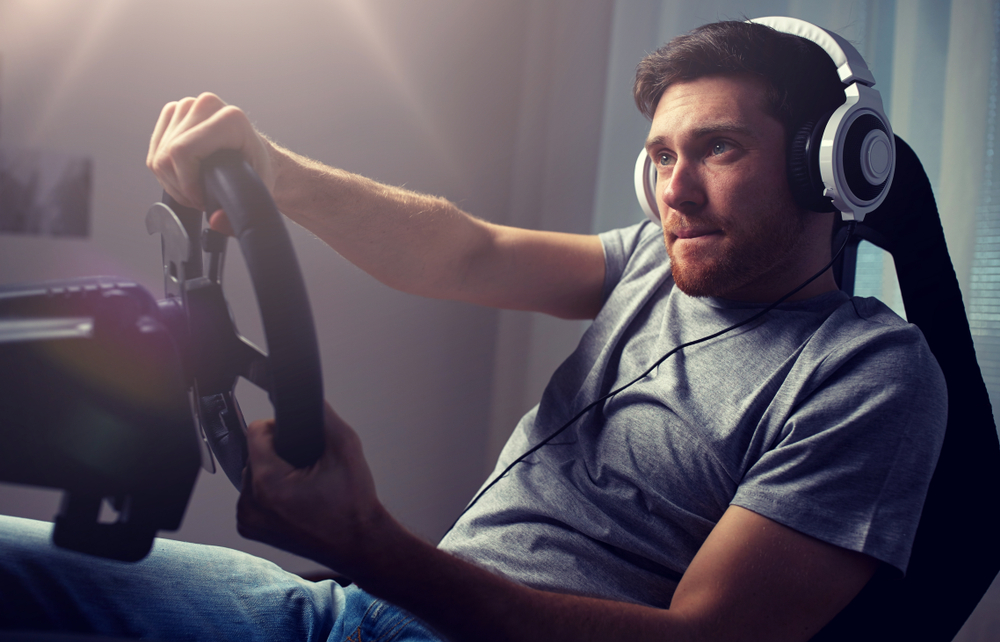 eSports have found to speed up the competition in the times of ongoing pandemic. Several teams and motorsport drivers seem to take up simulator racing, and watching this craze among people, Lamborghini has declared to arrive in the eSports arena.
The Real Race is a worldwide eSports competition that will be available to Assetto Corsa Competizione racers of all levels. Assetto Corsa Competizione is a unique racing game designed by Kunos Simulazioni. The competition has begun on May 29, with five 5 qualifier weeks before gathering in a live final at the headquarters of Lamborghini in Sant'Agata Bolognese, Italy.
The Purpose of Lamborghini To Enter Into eSports
The Real Race will be the competition to mark the very first arrival of Lamborghini into the eSports world. It will be providing a unique sim racing championship with the integration of virtual and real worlds of racing. On the other hand, Assetto Corsa Competizione was designed by car manufacturers and offers a potent racing series for the new racing series of Lamborghini.
The official Lamborghini Squadra race and Corse test drivers will also play this game in their real-world preparations. Moreover, other car brands that design luxury sports cars will support the sim racing community by building riveting eSports competitions.
The in house department of Lamborghini has designed a unique race simulation that can be modified in 12 distinct versions by the players. Each car will present the brand logos of long-standing Lamborghini Squadra Corse partners that are Pirelli and Roger Dubuis.
Opportunities For Three Finalists
In the live final tournament, the top three contestants will get an opportunity to experience and enjoy three days in Italy, Lamborghini's home. These contestants will get an amazing opportunity to drive the Lamborghini race car at a globally well-known race track and train with the Squadra Corse drivers. This tournament is open to all the players with different experience levels.
The five qualifier weeks have already started from May 29 and will last up to August 2. The top three finalists from the first and final qualifier week along with two contestants from the remaining weeks will directly join the live final on September 18. At this last stage, the best players will be selected.
Statements Made By The Executive
Stefano Domenicali is the chief executive officer and chairman of Automobili Lamborghini. According to him, sim racing is one of the fastest-growing sectors in the eSports industry which is very essential for the players. This is a great opportunity for them to integrate the enthusiasm of virtual racing with the interest of their motorsport programs and Lamborghini cars.
eSports is a platform that can form an environment where top race drivers and racing players can be challenged by anyone. This motivates better engagement towards real live racing events that are thrown by Lamborghini's investment in this unique sports program.
David Coulthard MBE is a British former racing driver. For a very long time, he has been playing close attention to the growth of eSports. He observed the reality of all racing games and how players are employing racing simulators to do the practice. According to him, it is incredible how professional players of eSports are leading from simulation towards the real car races.
The real races are created to present professionalism and realism. As skills in sim racing can be easily converted, Lamborghini wants to provide a great opportunity to the players in terms of test driving and win a prize. He also concluded that there is nothing impossible at the platform of Lamborghini.
About Assetto Corsa Competizione
Assetto Corsa Competizione is a sports car racing simulator that is designed by Kunos Simulazioni. It enables the players to drive cars against other online players or AI offline.
It includes custom championship, online multiplayer and customized races, and other exclusive gameplay events.
Read Also: