La Liga Pulls All Betting Ads As Season Returns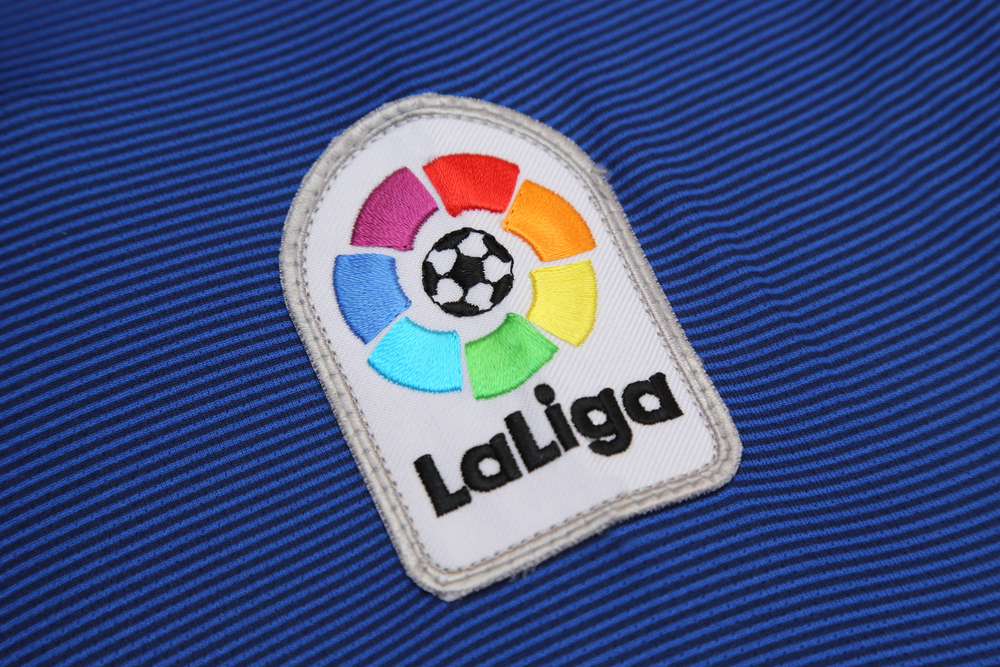 In compliance to the regulation imposed by the Spanish government, La Liga is imposing new rule with regards to all betting related sponsorships. The top Spanish league confirms that all betting related sponsorship will be temporarily banned, as well as promotional materials.
Although Spain has started to ease up on social restrictions, the government mandated La Liga to comply with a number of emergency provisions. Chief of which is the temporary ban of all gambling advertisements. This new regulation will only take effect until June 21.
Clubs response
The Spanish La Liga will resume its season on June 12. The league temporarily suspended all operations and games for nearly three months. This is in response to the lockdown that many governments imposed in order to curb the spread of the coronavirus.
As of this writing, eight clubs have responded to the call and decide to remove all bookmaking and betting related advertisements on their uniforms. These clubs are Levante, Sevilla, Osasuna, Mallorca, Valencia, Granada, Alaves, and Leganes. It is still unknown whether the rest of the league will follow suit.
Spain is implementing a new mandate called Social Shield Decree. Under this new mandate, the Ministry of Consumer Affairs can monitor all approved laws under the country's Royal Decree on Ads. This is a federal bill that allows a four-hour window wherein licensed gambling firms can run their ads.
Many bookmaking and media organizations have criticized this new mandate from the Spanish government. They claim that the Ministry should allow a more lenient advertising window for them to be able to fulfill advertising contracts.
Moreover, La Liga is also planning to allow fans to enter stadiums on match days. However, only one-third of stadium capacity should be allowed and that fans will have to adhere to strict social distancing measures.
Season's return amidst the pandemic
La Liga is expected to return this week with an opening match between Sevilla and Real Betis. This is the first match after the league was forced to temporarily suspend games due to the coronavirus pandemic.
No fans will be admitted into the stadiums, and the matches will instead be televised. Safety measures like social distancing and the use of face masks will be strictly implemented when players and staff are off the pitch.
With just 11 games remaining Barcelona is poised to clinch the domestic title once again with 58 points. However, rival Real Madrid is very close behind with 56 points. The top four finish are also being hardly fought as clubs try to get a ticket to the Champions League.
Looking at the upcoming fixtures, Real Madrid has a good case of snatching the title from the current leader. The club only set to face a fairly average opponents, with only a handful that could possibly hand them a loss.
Barcelona on the other is set to face some pretty strong clubs. With La Liga now on the verge of reopening, fans are excited to once again see their favorite clubs on the pitch.
Read Also: